Things rarely run smoothly when you move house, and despite your best efforts your move-in date might be pushed back or the sale might even fall through.
This would be a nightmare for anyone, but if you or your partner is pregnant the situation could seem a whole lot worse.
That's why, if you decide to buy a home while you're pregnant, it's vital you plan for every outcome.
We take a look at a few of the things to prepare for.
What if the sale is held up?
Buying a house isn't as simple as handing cash to a seller and moving in. You need your mortgage to be approved, to find out what the results of any surveys you've ordered are and to allow time for your conveyancer or solicitor to draft contracts, run property searches, communicate with the seller's solicitor and exchange contracts. That's a lot of balls to be juggled!
And chances are, the seller you're buying from will be in the middle of their own property purchase, which has just as much chance of being held up. If their sale falls through, your link of the chain will also be affected while they look for a new place.
You should always allow for your property purchase to take a while, but when you're pregnant time isn't really on your side. And while you'll have been given a due date, only a very small percentage of babies are actually born on that day. That's why when you're planning your move, it's worth giving yourself as wide a margin as possible between making your offer and your due date. That way you minimise the risk of the sale not completing until after your due date – or your baby making an early arrival before the sale completes.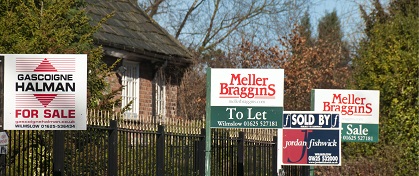 Could you stay put?
There's lots to think about when deciding whether or not to move while you're expecting a baby and you may ultimately conclude that it's not worth the hassle. However, if you do decide to press ahead with buying a house during this time, it's worth seeing if you can stay in your own home for as long as possible. After all, it's comfortable and familiar and probably the best place you could be if you're still not in your new place as your due date beckons.
Speak with your solicitor or conveyancer about putting a clause in your sales contract that you can remain in the property for as long as it should reasonably take for the purchase of your new home to complete. The buyer of your current home doesn't have to agree to it, but if it's reasonable to expect your purchase shouldn't take long they may be happy to.
What if you need to move out of your current home?
If your buyer wants to move into your current home as soon as possible, or the purchase of your new property takes far longer than you predicted, staying put may not be an option. Again, this is never the best position to find yourself in, but if you're expecting a baby it's even more important you prepare a back-up plan.
Before you begin the sales process, have a chat with your relatives and see whether you'll be able to stay there if there's a gap between you moving out of your current place and moving into your new one. Should your baby be born before you're in your new place, you'll at least be settled in a house you know and surrounded by people who can help out.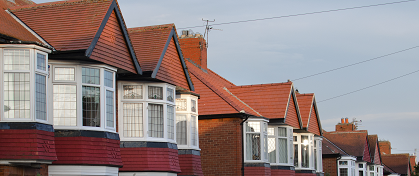 What if your family don't live nearby?
The hospital you give birth in typically depends on your postcode, but your relationship with it doesn't just start the day you have your baby. You'll begin meeting with your community midwives on an increasingly regular basis from at least the twelfth week of pregnancy, or sometimes earlier, and you may have built up a good relationship with them.
If your relatives don't live close by then moving in with them will probably mean being assigned a new community midwife and a new hospital. If you've built up a good relationship with your existing midwives and consultants, you may be unwilling to lose this – so you need to ask yourself whether you would prefer to rent a property within the catchment area of your preferred hospital instead.
What if you have to rent?
Renting a property could be the solution if you want to be close to your midwifery team. And not having to share with your relatives might also be your preferred option if you just want some peace and quiet in the lead-up to your due date.
However, renting can be expensive, particularly if you're waiting for the purchase of your new house to complete. And dipping into the profit you made from the sale of your old home may not be an option if you're relying on it for the deposit on your new place.
If there's a chance you'll have to rent while you wait to move into your new house, make sure you've saved money towards this. The last thing you want to worry about when you're expecting a baby is running out of cash to pay for a roof over your head!
As we said, having a baby on the way can make moving house particularly stressful. Whether you'd prefer to stay in your current place while your purchase completes – if that's an option – move in with family or rent somewhere, make sure you have the ways and means to make this happen if you need to.
Disclaimer: All information and links are correct at the time of publishing.