Britain has long been known as a nation of home improvement enthusiasts, and it seems a fair chunk of homeowners are looking forward to getting stuck into a spot of renovation work this year.
New research* conducted for us reveals that half of the country's homeowners are planning to carry out improvements of some sort on their properties in the year ahead. Of these, extensions and conversions are a popular option.
Space invaders
Creating more space in the home can be a popular choice, as it may allow households to remain there longer rather than moving somewhere bigger. Indeed, the research found that of the one in eight people who plan to create more space in their homes with either an extension or conversion this year, the most popular motivation for doing so is to accommodate their growing family.
Two-fifths of homeowners with renovation plans pointed to their expanding family as the reason they need more space at home. However, it's not only new arrivals invading people's properties – but returning relatives too.
One in seven of these respondents revealed they have grown-up children or older relatives who are returning to the family nest. Kids who have moved out and come back are perhaps doing so to save for a place of their own, or maybe because they simply can't afford to get on the property ladder themselves.

Cheaper than moving?
In his autumn statement last month, Chancellor George Osborne announced that stamp duty in the UK was to be overhauled in a way that would save the vast majority of buyers money. The move was made in an effort to re-stimulate the housing market.
However, moving house can still be a costly affair, what with the estate agency fees, conveyance and survey charges and moving costs people have to foot the bill for. Many families may therefore decide that it's cheaper for them to improve rather than move – plus there's the added incentive of potentially adding value to their homes.
Creating more space is not the only thing homeowners are keen to turn their hand to this year though; with decorating (25%), fitting a new kitchen (8%) and having a new bathroom installed (7%) also popular choices.
Do you have any big home improvement plans this year? If you do, make sure you check out our handy guide for homeowners which includes helpful tips and reveals how much value you can expect to add to your property.
*OnePoll questioned a nationally representative sample of 2,000 adults aged 18 and over between 21st November and 28th November 2014, of whom 636 were Scottish residents.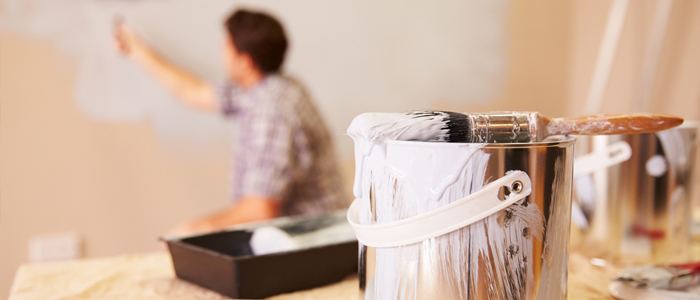 Disclaimer: All information and links are correct at the time of publishing.