If you think you might struggle to meet your monthly mortgage payments, then a payment holiday might be an appropriate temporary solution.
However, there are a few things you should consider before you speak to your lender.
Below, we'll go through everything you need to know so you can make an informed decision.
What is a mortgage payment holiday?
Essentially, a mortgage payment holiday is an agreement between you and your lender that either stops or reduces your monthly repayments temporarily.
How long your payments are reduced or put on hold for will depend on both the lender and your individual circumstances. Some may give you a one month break, where in other cases you might be granted six or even 12 months.
Remember that whether or not your lender offers payment holidays will depend on the terms of your agreement - not all mortgage lenders will agree to a payment holiday – although if you are in financial difficulties they are obliged to find ways to help you with the situation.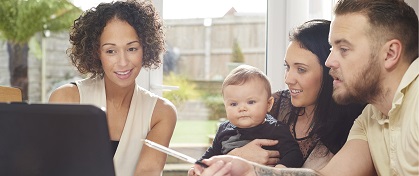 How do I know if I qualify?
Ultimately, the decision rests in the hands of your lender. When you sign your mortgage contract, any information about payment holidays should be included in this. If you're unsure whether you'll be granted one, it's a good idea to have a search through this first. If your contract allows payment holidays, whether or not you qualify will depend on your individual financial circumstances.
If you have overpaid on your mortgage at some point, your lender may well take this into consideration. Some mortgage providers like you to have built up a certain amount of credit before they grant you a payment holiday.
A sudden change of circumstances that's out of your control could be reason enough for a lender to agree to a temporary payment holiday. Your lender might agree to suspend your payments in certain scenarios, such as if you are made redundant or if you're expecting a baby and are due to go on maternity leave.
It's important to remember, however, that you most likely won't be eligible for a payment holiday if you've been in arrears on your mortgage. Any history of arrears – or if you happen to be in arrears now – will be seen as a no-go for many lenders. But that's not to say you shouldn't get in touch with your lender. Speak to them as soon as possible if you are struggling, as it's likely they'll be happy to try and find an arrangement that suits you both.
Not only this, but whether or not you can take a break from payments may depend on both the value of your home and how big your mortgage is. There are some lenders who may only agree to it if you pass a certain loan-to-value threshold, such as less than 80%.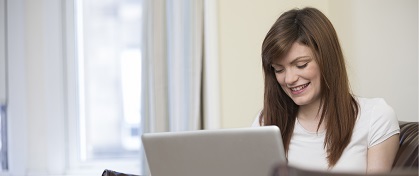 Is it a suitable solution for me?
Taking a payment holiday on your mortgage can help to relieve a little pressure when money is tight. It could considerably reduce your outgoings temporarily while you sort other priorities and give you a bit of time to get back on your feet.
If you don't think your finances will improve further down the line, say in six or 12 months' time, a mortgage payment holiday probably won't work for you. This solution is only really appropriate for costly, life-altering events that will affect your finances temporarily, such as having a baby or being made redundant. For these scenarios, a break in repaying your mortgage could provide you with some much needed relief whilst, for example, you find a new job. If your income has dropped permanently, perhaps due to having a pay cut, then a mortgage holiday won't be a good solution for you.
It's really important to remember that whilst on a break from repaying your mortgage, you'll still be accruing interest on your outstanding balance – even though you're not making any payments. As this happens, your balance will actually steadily increase during your payment holiday, meaning you'll have to pay more every month once the break ends.
Before you consider a payment holiday, it's worth considering that it will be recorded on your credit history, and it's likely to affect your ability to get credit in the future.
Disclaimer: All information and links are correct at the time of publishing.