More and more homeowners across the UK are looking to solar panels to combat rising energy prices, new research* has revealed.
Nearly half of the respondents questioned said they had installed solar panels recently, or that they planned to do so soon.
So who's fitting solar panels?
According to the research, those living in London are the most likely to have fitted solar panels, with nearly one in four residents saying they've already had solar panels installed on their home.
Other areas where solar panels seem to be popular include the East of England and Yorkshire, with 1 in 5 having taken the plunge.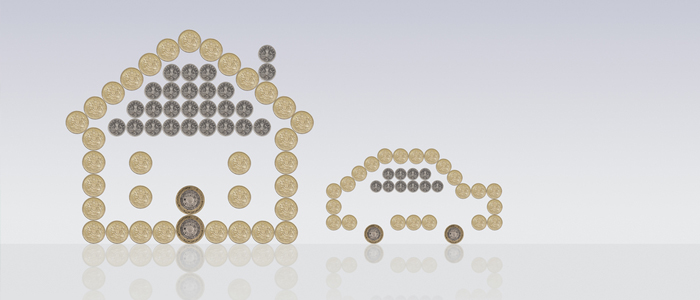 How much could you save?
The Energy Savings Trust says that, dependent on where in the UK you live, a typical family of four living in a three-bedroom house can make savings on energy bills of between around £500 and £800 per year!
When you use solar panels to generate electricity, you could potentially save money in three ways:
- By not having to pay as much on your electricity bill
- By selling electricity back to the National Grid
- By earning money from your supplier for generating your own electricity
In the example used previously, the savings are made up of raking in around £560 a year from your supplier, roughly £90 selling electricity back to the National Grid, as well as saving £150 from your electricity bill.
What's stopping people from installing them?
Unfortunately, the biggest thing preventing most of us from installing solar panels is the initial start-up cost. According to the Energy Saving Trust, a domestic solar panel system can cost up to £8,000, so it's no wonder the upfront cost is putting some off. Of the respondents that said they wouldn't consider installing solar panels, 40% said it was because of the cost.
While the initial cost is quite expensive, judging by the savings you could make, it may be an incredibly worthwhile investment. Solar panels typically have a 25-year guarantee, and are usually expected to last between 10 and 15 years longer than that, so you should save quite a lot over the lifetime of your panels.
Until recently, UK homeowners could have accessed help to fund the installation of solar panels – as well as other energy-efficient home improvements – through the Government's Green Deal. Sadly, this scheme has now ended due to changes in Government policy on July 23, 2015.
The second most common reason given by those surveyed for not installing solar panels on their home is for cosmetic reasons. One in four respondents said they wouldn't be happy having the solar panels on their roofs, as they think they would be an eyesore.
If you're hoping to install solar panels on your property and are currently exploring the credit options available, you may wish to research homeowner loans. Ocean offers homeowner loans from £10,000 to £250,000, with 12.6% APR Representative.
YOUR HOME MAY BE REPOSESSED IF YOU DO NOT KEEP UP REPAYMENTS ON A MORTGAGE OR ANY OTHER DEBT SECURED ON IT
*Red Dot questioned a nationally representative sample of 2,000 adults aged 18 and over between 31st July and 4th August 2015, of whom 641 were Scottish residents
Disclaimer: All information and links are correct at the time of publishing.