Are you overpaying your mortgage in order to pay it off faster? Lots of British homeowners are, according to the Bank of England.
It says that mortgage debt has been cut by £13bn in the first quarter of 2015 alone.
With many mortgage borrowers enjoying record low mortgage rates for the past few years some are choosing to reduce their mortgage debt rather than using spare cash to shop till they drop, pay for a new car or holidays.
The Bank of England's figures reveal that the first quarter of 2015 was the 28th successive quarter of net injection of equity into houses. Economists believe that historically low-interest rates are encouraging homeowners to plough money into their mortgages rather than put the extra cash into savings accounts which will have little return.
What are the benefits of overpaying?
If you can afford to pay more than your set monthly payment each month this can have quite a dramatic effect on your mortgage. Because you are reducing the balance more quickly than planned each month the amount of interest that you are charged will also drop each month. This means that a relatively small overpayment can have quite a big impact on the length of your mortgage. Use a mortgage overpayments calculator to see what a difference you can make to your mortgage.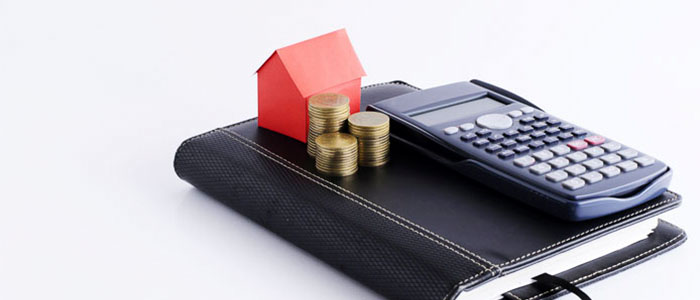 Should you overpay?
Before you start overpaying on your mortgage you need to check whether there are repayment penalties on your loan and be confident that you won't need the extra money back. It might be better to pay off other debts such as credit cards, store cards or loans first as they will usually have a higher interest rate. Before consider overpaying you should also build up an emergency cash savings fund (for example in an instant access savings account) which you can dip into if you need to, for instance, if your washing machine breaks.
Most mortgage lenders allow you to overpay by up to 10% of the outstanding mortgage debt each year without penalties, however, your lender might be different so it's worth double-checking.
Some mortgages are designed to be "flexible" which usually means that if you do decide to overpay you can withdraw the overpayments again in future if you need to. Again, check this with your lender.
If you do decide to make overpayments, speak to your mortgage lender and let them know that you want the overpayment to reduce the term of your mortgage. If you don't they might apply the overpayments in such a way that the length of your mortgage stays the same but the monthly payment that is due drops.
You could choose to make a large one-off overpayment or a smaller, monthly overpayment – it's completely up to you. If you find that there's a time when you can't afford to make an overpayment then that's okay, because you can go back to just paying the amount you agreed to pay originally when you took out the mortgage. If you are unable to do this then you could risk losing your home so it's important that you manage your money well and don't overstretch yourself when choosing your mortgage/property in the first place.
Example:
Current mortgage debt: £130,000
Remaining mortgage term: 25 years
Annual interest rate: 2.99%
Mortgage type: Repayment
Recurring overpayment: £200 a month
You would save £18,877 in interest alone and pay your mortgage off in full 8 years earlier.
If you're a homeowner, you might want to check out our homeowners guide to find out how you can make the most out of your home. Click here >
Or, for more information on mortgages, click here to head to our guide where we walk you through the application process step by step >
Disclaimer: All information and links are correct at the time of publishing.