It's never a habit you want to get into, but sometimes mistakes do happen and you end up missing a payment.
Well, whether it's a £500 payment to your mortgage or a £20 payment to your credit card, missing it has the same consequences.
No matter how much you missed the payment by, if you do, your credit history will be damaged and the lender may charge you.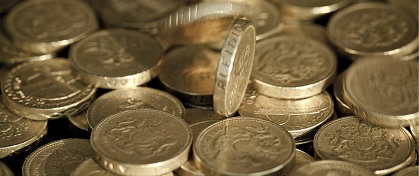 Try your best to avoid it happening
It might be easier said than done, but the best advice we can offer you is to try to make sure a situation like this doesn't happen in the first place.
We understand that having a handful of bills going out each month – each with their own payment date – can make things difficult to keep track of. But that doesn't go down as a good enough excuse when it comes to your credit history.
To try and avoid missing a payment, set up a Direct Debit with the lender or retailer so that the money comes out of your account automatically.
You don't have to remember to make the payment every month by doing this, which means there's less chance you'll miss it. There will still need to be enough cash in your bank account though. If there's not enough to pay, the Direct Debit will fail.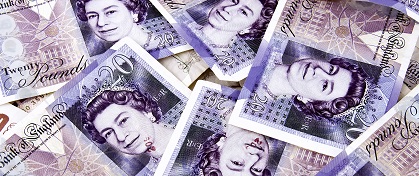 It's all the same in the eyes of a credit reference agency
When you miss a payment, it's marked against your credit history.
It doesn't make a difference if the payment was for £10 or £1,000, and it doesn't matter if you pay half of it but not the full amount. In the end, all that matters is if you made it on time or not.
Your lender will automatically let one (or several) of the three credit reference agencies – Experian, Equifax and Callcredit – know if you've missed a payment. Then, that mark stays on your credit history for around six years.
Now, just because a missed payment isn't any less severe if it's a small payment, it doesn't mean you can sweep it under the rug and forget about it. If you don't pay it and continue to miss payments, you could be handed a default. This can seriously affect your chances of getting credit in the future.
Plus, the interest attached to the missed payment may continue to add up. You could also be issued with fines by your lender, which will make it even more expensive.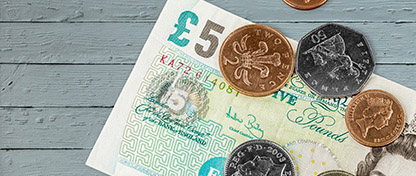 It's not just for credit
It's important to keep in mind that this doesn't just apply to credit like loans, mortgages or credit cards.
Many people don't realise that other outgoings like mobile phone contracts and utility bills can have a similar impact. Missing just one payment can harm your credit history, so try to stick to the payment due date.
If you do think you're going to struggle to meet a payment one month, don't just let it slide – speak to whoever the money is due to go to!
The chances are, they'll want to help you come to a solution that works for both of you. Whether that's a payment plan or paying a little less one month, the only way they can consider these options is if you get in touch with them.
Keeping your lender in the loop is really important, so don't be afraid to give them a call if you think you might not have the cash to make a payment on time.
Disclaimer: All information and links are correct at the time of publishing.