Applying for credit can be daunting, especially when it leaves a mark on your credit history for other lenders to see.
However, it's a myth that you can't find out whether you'll be accepted until after you've applied.
For example, have you heard of QuickCheck?
Well, Ocean QuickCheck tells you whether you'll be accepted for the Ocean Credit Card before you apply.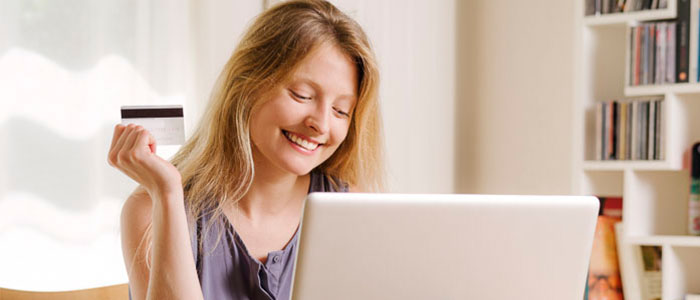 How does QuickCheck work?
QuickCheck asks you to fill in a few personal details including your address history for the last two years and your employment status. It then tells you whether you'll be accepted.
Will it leave a mark?
When you apply for credit, it leaves a mark on your credit history that lenders can see. If you make lots of applications close together and keep getting turned down, it can paint a picture of someone who's desperate to borrow – and that can make lenders worried.
With QuickCheck, you don't have to worry about your credit history being affected. If you are rejected by QuickCheck, it won't leave a negative mark on your report.
This is because it's a 'soft search' eligibility checker. So whether you've been accepted or rejected for the credit card, other lenders won't be able to see. Only your application for the card will be visible on your credit history.
It's worthwhile checking if you'll be accepted for credit before you apply so you can limit the number of applications that appear on your credit history. If you've applied to a number of other lenders in a short amount of time, this may trigger further rejections.
With QuickCheck, you have confidence before you apply. You'll be able to see the search but others won't.
This is great news if you're unsure whether your credit history is up to scratch. And if QuickCheck tells you you're not eligible for a credit card, you know not to apply for the card and risk being rejected and damaging your credit history.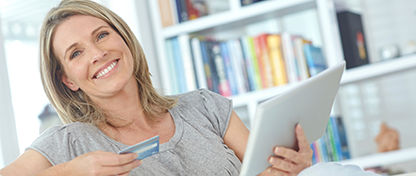 Building your credit history
When you apply for credit – whether that's a credit card, loan or mortgage - your credit history is something that lenders look at. This shows them how well you've managed credit in the past.
So if you've previously missed payments, or ever been issued with a default or CCJ (County Court Judgment), this will show up on your credit history. Negative marks like these will stay on your credit history for six years or so.
It's worthwhile checking your credit history before you apply for any type of credit so you can get an idea of what lenders could potentially see about you.
Lenders check your credit history using the credit checking services Experian, Equifax and Callcredit. But the great news is each one of these offers a free credit checking service. You can find out more about how to check your credit history for free, here.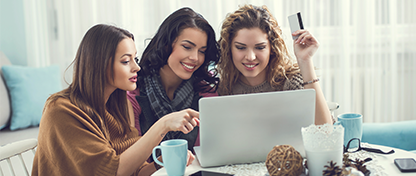 Tell me more about the Ocean Credit Card
If you've struggled with credit in the past, there are cards designed for people with a poor credit history, or no credit history at all (if you've never borrowed before). These cards are typically referred to as credit-builder cards.
Providing you keep up-to-date with your minimum payments and never miss one, you should see your credit history gradually improve. If lenders can see that you're sticking to your payment agreements and are a responsible borrower, you're more likely to be accepted for credit.
Know if you're accepted before you apply with Ocean's Credit Card QuickCheck
Get credit - up to £1,500
QuickCheck won't affect your credit rating
Get a response in 60 seconds.
39.9% APR Representative (variable)
Intelligent Lending Ltd (Credit Broker). Capital One is the exclusive lender
Check Now
Disclaimer: All information and links are correct at the time of publishing.
BACK TO BLOG HOME