When you've got a poor credit history, it can sometimes seem like you're stuck climbing a never-ending ladder.
But don't despair, there is always a way out of bad credit, and you don't have to be stuck with it forever.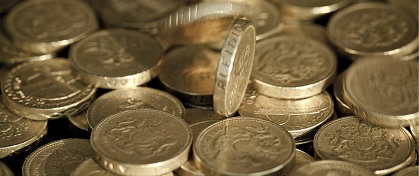 It won't last forever
First things first, it's important to stress that no matter the red mark on your credit history (whether a missed payment or a default), it usually remains on there for up to six years – not forever.
After this time, it won't be visible to lenders anymore, so you don't have to worry about it influencing a lender's decision in the future.
This isn't true in all cases, but it's the general rule. Sometimes bankruptcies and other debt management solutions can appear for longer if you miss payments or don't keep to the rules of your agreement.
Start working to iron out the problems today
Now, the key here is to check your credit history. If you haven't done so already, you should sign up to free services ClearScore and Noddle so you can keep track of any changes.
Once you've signed up and checked all your details are correct, you can be alerted to any changes that take place, and identify the areas that you can improve on.
From here on out, you can stay on top of the game by checking your credit history once a month. It's usually updated every month, so you should be able to notice any changes by doing this.
And if you're not registered to vote, now's a good time to do so. Not being on the electoral roll is bad news for your credit history as it means lenders can't verify your address. Head here to sign up.
For more information on how to improve you credit history in three months, check this out.
If, for whatever reason, you are struggling to keep up with your current debt repayments and it's this that has resulted in your poor credit history, you should make getting help with these a priority. Borrowing more is not the best solution to an ongoing debt problem, but you can get advice on your options from groups like the Money Advice Service.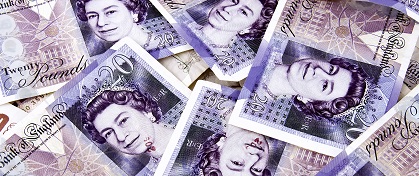 Taking your first steps to repair the damage
As soon as you've found out where you've gone wrong and looked at ways you can boost your credit history straight away, it's time to think about taking the next steps. Providing you're on top of all your credit agreements, a good way to start on the road to recovering your credit history is to consider borrowing again.
This might seem like the last thing you should do, but bear with us.
The best way to prove to lenders that you're now a responsible borrower is to borrow. This is because future lenders will need to see you can borrow cash and repay it on time before they consider your application.
One of the best ways to do this is to look at a credit card for bad credit. Just by spending a small amount on a credit card and repaying at least the minimum payment each month, your credit history will slowly begin to improve. And, if you set up a Direct Debit to clear the balance in full every month, you won't even have to pay a penny in interest.
The Ocean Credit Card* (39.9% APR representative variable) might be suited to helping you repair your credit history – as long as you meet your monthly payments and stay within your credit limit. Not doing so could harm your credit history.
You could also find out if you'll be accepted before you apply with our QuickCheck tool.
If you pay rent, you might be able to improve your credit history simply by paying your rent on time. You can find out more about this here.
*Intelligent Lending Ltd (credit broker). Capital One is the exclusive lender.
Stay positive
It's a long road to recovery, but knowing you're making slow and steady progress is an incredibly rewarding feeling.
Working your way step by step means you can look forward to the future and stop worrying about whether or not your bad credit history will affect you in later life.
If you've dreamed of buying your own home, making these baby steps means you're more likely to be accepted for a mortgage in the future. And, after a while, you may even find you're eligible for the mortgage deals with some of the best rates.
Disclaimer: All information and links are correct at the time of publishing.