Now you've met our winner, here you can meet all of our incredibly talented finalists.
Each and every one of them decorated their cakes beautifully, and if we could have crowned them all winners, we would have!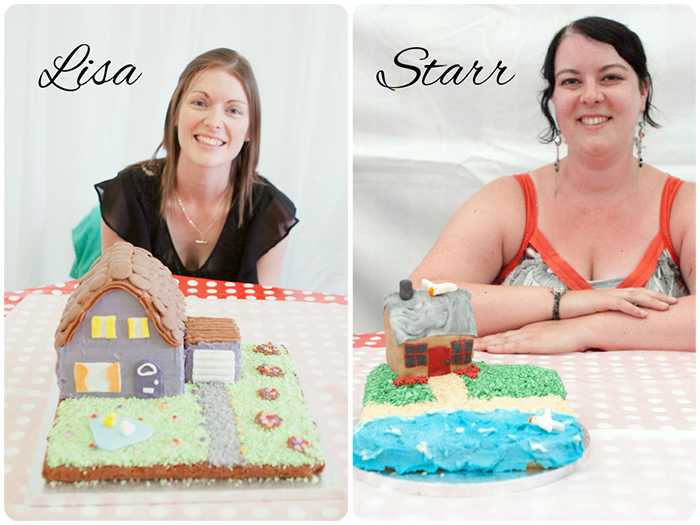 Lisa
With a long history of baking, Lisa learnt her skills from both her mum and dad from a young age and she recalls making butterfly buns, marble cakes and mince pies with help from her parents. She really loves to bake, and says her best baking achievement is her five-tier wedding cake that she made with her mum after taking lessons in making sugar craft flowers.
We think you can add being a finalist in Ocean's Cake Off to that list of achievements too, Lisa!
Starr
After moving to a home in the countryside when she was 12, Starr was given the choice between helping out with the DIY or being in charge of keeping her family fed while they did it. Needless to say, she spent the summer planning meals, cooking and baking for the whole family! These days, she spends lots of time cooking with her boyfriend – but baking remains her main passion.
Baking is a good way to relieve stress, Starr says, and you can always tell if she's having a rough time at work when her friends all start to gain weight! She hopes to do a patisserie course in France and a Konditor course in Germany in the future.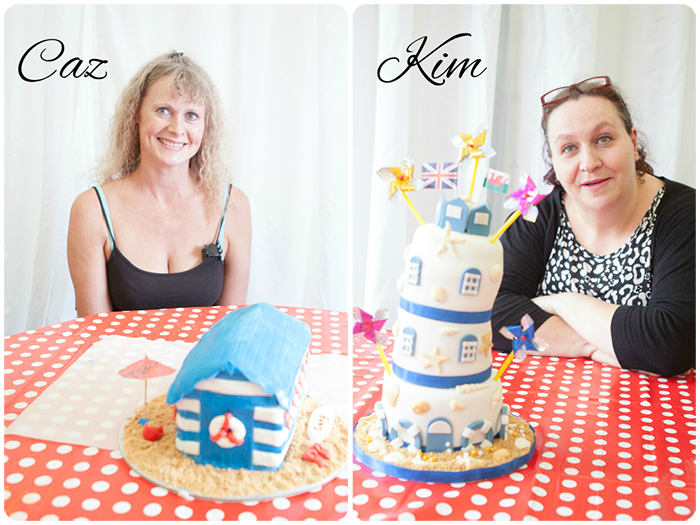 Caz
A teaching assistant by day, and an avid baker in her spare time, Caz enjoys baking all different types of cakes for her family. After spending many joyful hours baking with her gran when she was a child, she was soon passing on her skills to her own son while they baked together. He would often set his mum up to the challenge and ask her to bake a different cake for his birthdays.
Caz says she loves baking cakes the most, and her family say they taste good, but she doesn't think her decorating skills are up to scratch. Well, Caz, we beg to differ! Your beach house dream home looks great and we can't help but think about relaxing by the seaside with a fish and chips when we see it.
Kim
Our next baker, Kim, has been a huge fan of baking since she was a child. Over the years she has clocked up an impressive number of bakes for family and friends, for all sorts of special occasions. Whether it's Christmas, a christening or an anniversary, Kim's always on hand to bake some of the most delicious cakes.
After giving up her nursing job to look after her mum who became ill, she decided to start a small business baking from home. Now up and running, Kim's Kake Box slowly started to gain momentum, and more and more recommendations lead to quite the experienced baker. Always with a thirst for knowledge, Kim's constantly hunting out new recipes and watching baking tutorials – she even has a folder full of her own recipes! Her dream is to own a small cake shop or tea room.
We think you should chase that dream Kim, you deserve it!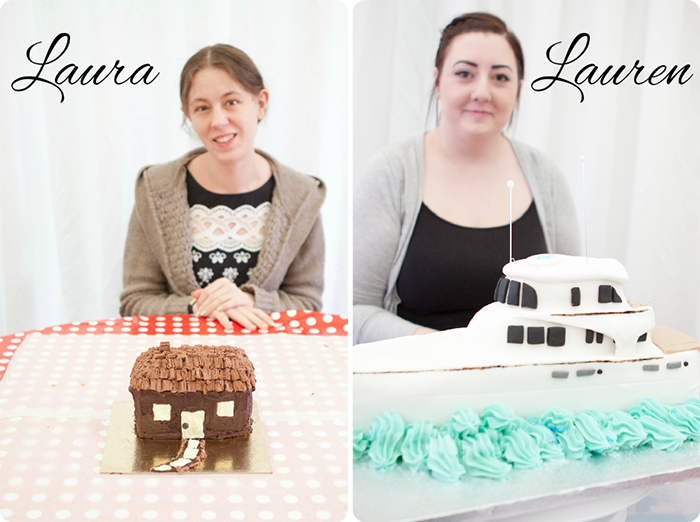 Laura
With a big passion for baking, PhD student Laura says her method of baking is pretty experimental, and that a kitchen is pretty similar to a lab – only less toxic! She's well known for steering any conversation towards cake, and she frequently finds herself baking delicious goodies for her lab partners.
Since she was old enough to watch her mum in the kitchen, she longed to get stuck in and help out baking – and that's exactly what she did. Laura says she reads recipe books as though they are normal fiction books, and she's always coming up with new ideas for bakes. She thinks the most important thing about baking is to remember to have fun. You can check out her baking blog here.
We have to agree with you there Laura, and we hope you had plenty of fun at our Cake Off final!
Lauren
Just the day before our live Cake Off competition, Lauren was busy creating a unicorn cake as well as shaping her epic yacht cake. The sheer scale of her bakes is really impressive, and her friends and family are often treated to great sculptural cakes.
Her hobby is now becoming so successful that she's starting to take on commissions!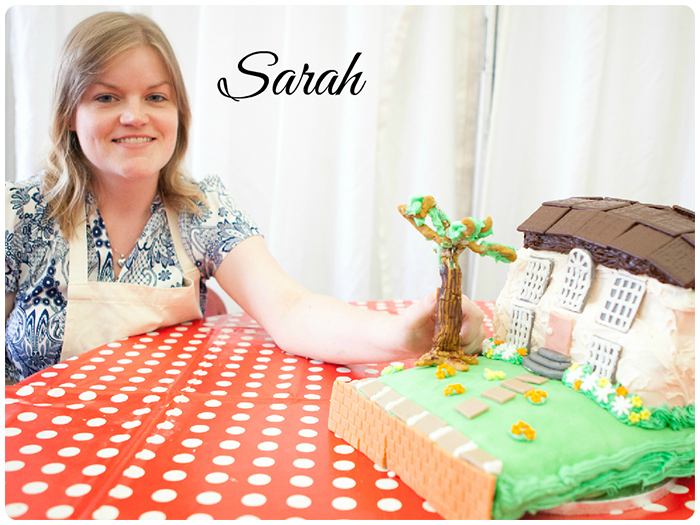 Sarah
Yorkshire-born and bred, Sarah could often be found flicking through the pages of Mary Berry recipe books when she was a child. Her mum played a big part in igniting her passion for baking, as she would help teach some of the recipes so Sarah and her sister could sell cakes to the neighbours in her village.
Unfortunately, since moving to London last year, she hasn't been able to bake as often as she used to due to her small kitchen. But, she still loves being creative with her bakes and says the best thing is seeing the smiles on people's faces when they taste what she's made. You can check out some of Sarah's bakes on her blog here.
Well Sarah, if your bakes are anything like the dream home you decorated at the Bakewell Festival, we really hope you can continue to bake in your new home. Just remember to send us a slice!
A huge congratulations is in order for all of our finalists, and we think you'll agree that they all did a fantastic job.
For more information on the competitions we're currently running, you can head to our competitions page here >
Disclaimer: All information and links are correct at the time of publishing.