According to research conducted by us* 1 in 10 people regret buying their homes. If you are considering buying a home in the near future, you may be able to learn from their mistakes.
Here are the top reasons why people regretted buying their homes:
I rushed into it
The most common reason for people regretting buying a home was that they rushed into it. Buying a property is a huge commitment and needs careful consideration. Sometimes this goes out the window when the excitement and adrenaline of finding the perfect home kicks in.
Try not to think 'If I don't put in an offer straight away, someone else will and I'll lose out.' The average house takes 6 weeks to sell, so if it's just gone up for sale, try not to panic. It's a good idea to fully weigh up the pros and cons of the property before you make an offer. If someone else does beat you to it then try not to be too disheartened, an even better property could be just around the corner!
If you'll be applying for a mortgage soon, make sure you check out our mortgage guide.
I don't get on with my neighbours'
Before putting an offer in on any property, try to meet your potential new neighbours. Why not knock on a few doors and explain that you are thinking of buying the property and ask what the street is like? These chats may give you an indication of whether you will get on with them and whether there are any nightmare neighbours around. You might also be able to spot potential problems from the way people's homes are presented from the outside.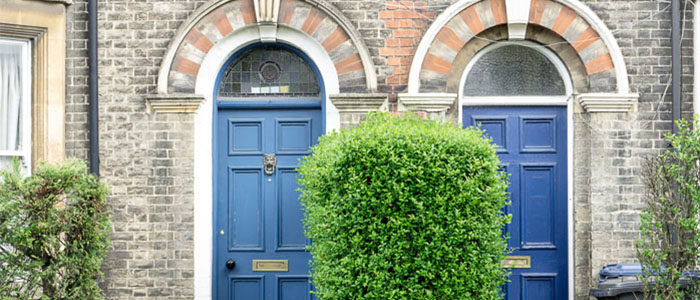 Why not visit the street at different times of the day to see what it is like? For example, kids playing football in the street in the evenings might not be ideal if there is no off street parking available, or if there are lots of dogs barking during the day, then shift workers might struggle to sleep.
It's not big enough but it was all I could afford at the time
When considering buying a property it is vital that you think about what you can afford. You don't want to overstretch yourself. If you can't get the size of property you want for the money you want to pay, you could maybe think about shifting your search area slightly. Sometimes just moving a couple of miles can get you an extra bedroom or save you £££.
If you have your heart set on a particular location and don't want to compromise, you could consider extending or converting the loft or garage in the future to give yourself more space when you need it.
To find out more about converting and how much value you could potentially add to your property here.
It needs more work doing to it than I thought
Sometimes it pays to remove the 'rose tinted glasses' when viewing properties. You might feel able to take on a big project but you need to consider if you'll feel differently once you've bought the house and have to fit renovations around a full time job, or live in the property while you do the work. If you don't have the skills required, renovations can end up being just as expensive as getting someone in to do the work for you or buying a property that is already done.
Second and third viewings can be of real benefit if you try to look objectively at the property, and surveys are a must in order to reduce the risk of there being a nasty surprise once you have completed. Perhaps even arrange to visit with a builder to get a realistic assessment about the amount of work that needs doing and how much it would cost.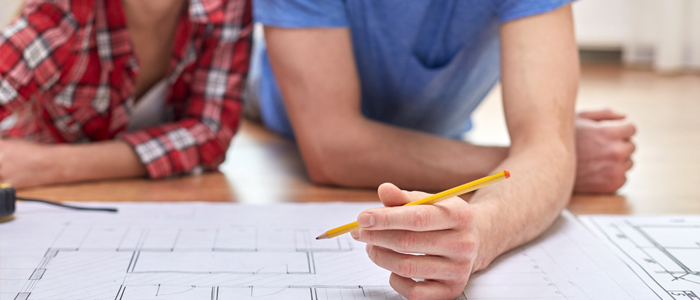 It's dropped in value and I'd make a loss if I sold it
This can be a common problem because of how the recession affected house prices, but prices are currently rising. To try to prevent this happening to you with your future house purchases, always try to do as much research as possible and don't pay over the odds for a house just because you love it. Try to consider how you'd add value to it that would help sell it on in future, whether that's adding an extension, or re-decorating it completely.
I can't really afford my mortgage
When you are considering how much you can afford to pay for a property, it can be very beneficial to speak to a mortgage advisor or broker. You need to be able to afford it now, in 1 year, 2 years… For example, if you are planning on starting a family in the near future, you may wish to consider how much nursery fees would be and whether you could afford the mortgage if you had a drop in your income. Just because the lender is prepared to lend you the money doesn't mean it is a good idea for you to borrow it – think about whether you want to commit to the level of repayments and the impact it would have on your lifestyle.
If you have any doubts about whether you'll be able to afford your mortgage, it's worth speaking to a broker like Ocean. We can offer you advice and browse for a mortgage deal suited to you from a panel of lenders.
I don't think I'll be able to sell it
When you are considering the pros and cons of different properties, you may want to think about their desirability and how difficult they would be to sell in the future. For instance, if a property has been priced right and has been on the market for two years but hasn't sold, or is next to a pub or cemetery, it might only appeal to a select few, so you may wish to bear this in mind.
I wasn't ready for the responsibility of home ownership
If you're going to be buying your first property, it's worth considering whether you are ready for the responsibility of home ownership. If something breaks or needs replacing, there isn't going to be a landlord to call, you're going to have sort it out yourself. It's advisable to have a pot of money you can dip into if emergencies arise. If you're buying with someone else, you need to be confident that they are ready for the responsibility too – the decision to buy a house with someone shouldn't be taken lightly.
*OnePoll questioned a nationally representative sample of 2,000 adults aged 18 and over between 21st November and 28th November 2014, of whom 636 were Scottish residents.
Disclaimer: All information and links are correct at the time of publishing.