It's important to maximise the space in your home, especially if you have plans to sell up.
But is it more important to have lots of space or good storage – which takes up space but makes things less cluttered?
The great news is, when space is tight you don't always need to fork out for an extension or basement conversation.
Let's take a look at some space-saving tricks to help create a less cramped home.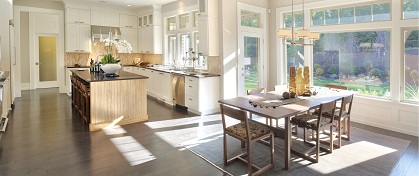 Shall I go open plan?
First impressions are everything when selling your home. Buyers form an opinion within the first few seconds of walking through the door. And, according to research by ratedpeople.com, bigger rooms are the key to impressing a buyer.
An open and inviting room can help create a homely and social space. It can also make the smallest of rooms appear larger.
Yet, the potential to boost your home's value shouldn't be your only drive for getting the sledgehammer out. Before knocking down walls, you should explore all your options.
Maybe a smart, bespoke storage unit can spruce up your home and create a less cramped space as you can keep more of your belongings out of sight. Or perhaps you're looking for a bigger open-planned space for family gatherings.
Let's take a closer look at the great space versus storage dilemma.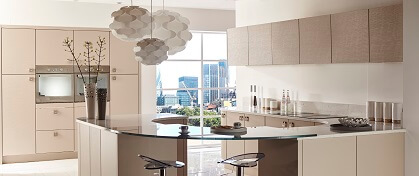 Smart storage space
Without a doubt, clutter is one of the biggest turn-offs for buyers. But an open plan space doesn't always provide an abundance of storage.
This is where smart storage ideas come into play. And there are many space-saving tricks to make the smallest of rooms lighter and airier, while still giving you a place to stash your stuff.
From hidden storage units to quirky shelving ideas – you're guaranteed to find a storage design that can help solve the problem. If you're short on space, a bespoke, built-in unit is perfect for hiding clutter. Plus, fitted storage can make sure that you're maximising every inch of space.
Take a look at some of our home improvement tricks designed to make a space look bigger. For example, having a light colour or mirrored feature can help give the illusion of a light and spacious room.
In terms of storage, you can add it without using up space by making use of the furniture you have. You could opt for an under-seat storage unit or a set of hideaway drawers. These practical ideas may appeal to buyers.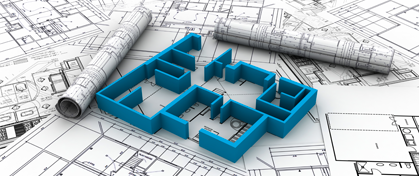 What about room dividers?
There are quirkier ways to help when space is tight without redeveloping your home. Room dividers are perfect when you're in need of a smart yet discrete storage solution.
Adding a shelving piece or bookcase as a room divider, for example, can separate your kitchen and living area while providing you with ample storage space.
Our previous blog explains how layout changes, like adding room dividers, can help utilise small properties and impress buyers.
Why choose?
The thing is, you can use storage solutions to create a more spacious feel in your home. By stashing away all the clutter, your rooms will immediately look bigger.
Hidden storage units and mirrored features can make your home feel larger and less cramped. And the great bit is, it's a relatively affordable option when compared with the cost of knocking down walls.
You'll need to weigh up whether you'll benefit from an open plan living area and whether it's likely to impress buyers in your area.
In the end, it all depends on the design of your property, what your needs are now and whether you have plans in the near future to sell your home.
Disclaimer: All information and links are correct at the time of publishing.