When it comes to finding a mortgage, it can often be overwhelming with all the different deals offered by the numerous lenders on the market.
That's why using a mortgage broker can be a useful way of finding the right deal for you.
But what are the other reasons you might consider using a mortgage broker?
Choose from a range of options
One of the main benefits of choosing to go through a broker instead of direct to a mortgage provider is that you'll be getting a wider range of options to choose from. If you just visit your current bank, for example, they will usually only offer their own range of mortgage products, so you're automatically cutting yourself off from many hundreds of other mortgage deals that may be more suitable or appropriate for you. However, rather than only telling you about a deal from one bank or building society, a broker will browse their panel of lenders to find a deal suited to you.
There are three different types of mortgage brokers that are regulated by the FCA, with each able to show you a varying level of deals.
A "tied" mortgage broker typically only offers mortgages from a single lender, while a "whole of market" broker has access to all of the mortgage deals on the market. In the middle is a "multi-tied" broker, which can scout deals out from a select panel of lenders. This is how Ocean finds you a mortgage.
It's important to remember that most mortgage brokers will search for deals from their select panel of lenders rather than all the mortgage providers on the market. This is still a wider range than if you went to a bank or building society direct, however.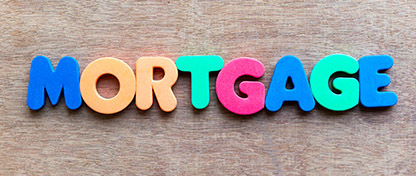 For a tailored mortgage deal
A mortgage broker will look at your individual circumstances to find out what kind of mortgage suits your situation best. For example, they should ask how long you plan to stay in the property and whether or not you plan on it being your home for life.
By asking this, they can look at the type of mortgage and length of term that best suits your plans. They may recommend that a fixed-rate deal best suits your needs, or your circumstances may mean a tracker mortgage is more appropriate.
Alongside this, you'll be offered tailored advice at each stage about the different types of mortgages and the deals that you are most likely to be accepted for, taking into consideration your credit history. This can help you as it means you're less likely to make multiple mortgage applications that you're turned down for, and that show up on your credit history regardless. Remember, each application for credit you make can show up on your credit history and too many may put lenders off, which is why you should keep these applications to a minimum when you're thinking of getting a mortgage.
The right deal for you
By using a mortgage broker, all the available deals from the broker's select panel of lenders will be compared to find you the one that suits your needs and that you are likely to be accepted for. This means, although there may be numerous mortgages that are suitable for you, your broker should aim to find you the cheapest one available for your circumstances.
Finding a good deal can mean you end up paying less in interest over the course of the mortgage term, which can be an invaluable bonus.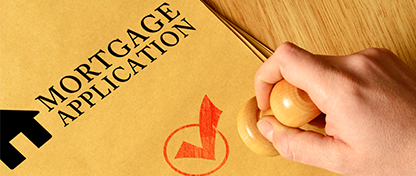 For their unbiased expertise
Mortgage brokers deal with the ins and outs of mortgages on a daily basis, so you can rest easy in the knowledge that they know what they're doing. They can then pass this information on to you in an easy to understand fashion.
Not only this, but they will have clear insight into the criteria set by each lender, which means they should usually be able to identify which mortgage providers you will have more luck in applying for, based on previous applications. And, as they're on your side, rather than the lender's, you'll be getting completely unbiased and impartial advice, so you really can rest assured they are looking for the best deal for you from their panel of lenders.
But how much does it cost?
Depending on the mortgage broker you decide to go with, you'll usually be charged what is called a "broker fee". This can be a one-off fee, or in some cases it can be worked out and paid as a percentage of the mortgage you're taking out. However, some lenders may just accept commission from the lender in place of a fee.
But, with all mortgage brokers, any fee you are to be charged must be agreed with you upfront, so you shouldn't be caught out by any unexpected charges.
Ocean charge a broker fee of 12% of the net loan amount capped at a maximum of £3,995 - which is payable upon completion and can be added to your loan.
Disclaimer: All information and links are correct at the time of publishing.