Here in Britain we love our gardens. No matter the size, being able to relax in our own little piece of the outdoors once summer is underway can't be beaten.
So, it seems only sensible to try and make the most of our outdoor spaces by carrying out small improvements that could make a home both more enjoyable for us, and more attractive to potential buyers. And it appears many of us are in fact making the most of our time in the sunshine, as recent research by Lloyds Bank suggests that one in six of us make improvements to our garden in an attempt to increase our property's value.
Keeping it simple
Although a lavishly designed contemporary masterpiece of a garden could very well push the value of your home up, some potential buyers might be put off by this simply because it requires too much maintenance. So overcomplicating your garden may have the reverse intended effect and could potentially make it more difficult for you to sell your home.
Simple, cheap and effective alternatives like mowing the lawn, planting colourful flowers and weeding could attract more interest. Alongside low maintenance costs, people on the hunt for a home might be searching for a relatively clean slate, so they have the option to develop the garden to their taste - or not at all if they lack green fingers.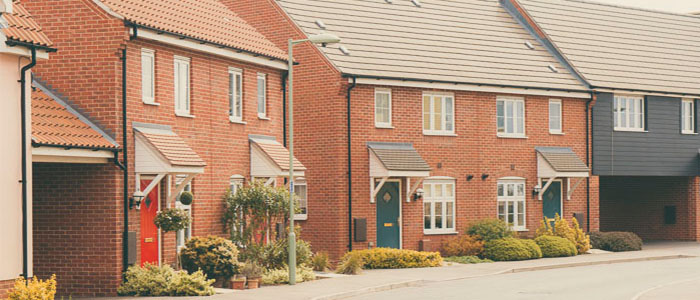 Keeping hedges trimmed and ensuring there are no trees blocking light from your garden are cheap ways to help it stay looking good, and viewers won't be put off by the prospect of having to do this work themselves. And not overcomplicating your garden with lots of raised flowerbeds, landscape gardening and ornaments will make it the perfect place for kids to play - which may attract the interest of families, too.
It's important to remember that having an untidy, overgrown garden littered with weeds and overgrown plants is likely to put off viewers almost instantly, so investing a little time in tidying it up should pay out in the end, and could add 5-10% to your home's value, according to this article.
Worthwhile investments
If you're looking for larger scale developments to enhance your garden, certain features are often viewed as desirable, which could help increase the value of your home.
Installing decking can add versatility and practicality to a garden, allowing access all year round; an attractive feature for house-hunters. Fitting a pond in a larger garden could also provide a welcome, low maintenance addition to your property without breaking the bank – and it's great for attracting wildlife.
Though perhaps not to everyone's taste, installing a hot tub in your garden is likely to add an element of luxury to your home and could increase desirability - yet maintenance costs may put off some viewers and you may choose to take the hot tub with you when you move.
Other luxury additions such as swimming pools may be a turn-off for buyers, as although they could add an element of class to your home, looking after your own swimming pool is pricey and could put people off – potentially cutting the value of your home. Buyers with young children may also see a swimming pool as a hazard.
In comparison to an extension, a conservatory is often a cheaper alternative that shouldn't require planning permission – subject to certain limits - and allows you to enjoy your garden all year round – whilst still adding value to your property. By no means is this a cheap addition to your garden, so if you're considering building a conservatory, it's important to make sure the value added to your property – both financial and in terms of how much you will use it - will be in excess of the money spent to build it. But remember, buyers will often see open, green space as a bonus, so you should always consider how much of your garden would be taken up by adding a conservatory.
Tread carefully
It's tempting to spend big making a garden cater to your personal tastes, but if you're trying to sell your home, this has a chance of alienating house-viewers – so it's wise to keep things simple.
However, it's worthwhile making personal improvements to your garden so you get as much enjoyment from it as possible. After all, it's still your home for the time being and making sure you feel comfortable and happy whilst you live there is a priority.
And now summer has arrived, buyers will be able to see your garden's full potential – so it's a good idea to utilise it at this time of year and try to make simple improvements while the weather holds out.
Disclaimer: All information and links are correct at the time of publishing.