With winter just around the corner, you should check your boiler is in the best shape.
You don't want it to break down unexpectedly when it's freezing outside...
Have it checked out
If you haven't already, you should have your boiler serviced. In fact, it makes sense to get it serviced once a year to make sure that it's running efficiently and safely.
An engineer will check your boiler's condition and look for signs of wear and tear. They will also check its performance. This is one of the advantages of having an engineer check the maintenance of your boiler - they can make sure it's performing at its best. They'll also check there's no risk of fire or carbon monoxide leak.
The Gas Safe Register can help you find a professional engineer who's qualified to fix gas appliances.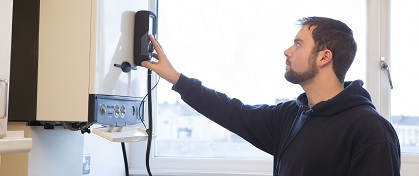 Replace it
Servicing might show that your current boiler is less energy efficient than other models on the market. If it's not performing at its peak, it might be worth getting new parts or even replacing it with a newer model.
Although upgrading to a shiny new boiler can be a big investment, in the long run it could save you money on your energy bills. You may see a real difference if you currently have an older and less efficient boiler.
Energy Performance Certificates
Do you plan to rent out or even sell your home? If so, splashing the cash on a new boiler could be a good move.
It's a legal obligation for you to provide an Energy Performance Certificate (EPC) if you're renting out or selling your property. This tells tenants or buyers how energy efficient your home is.
EPC is rated between bands A and G. A boiler rated grade A is more energy efficient than a boiler rated G. This is something to think about, especially in the winter months - if your boiler is a low grade, it may be more expensive to heat your home.
The rating also highlights what other improvements you could make for a more efficient home and estimates the property's carbon dioxide emissions.
Getting your hands on an EPC for your property is straightforward. You can head here for a list of Domestic Energy Assessors who can produce a certificate for you. The EPC will be valid for ten years.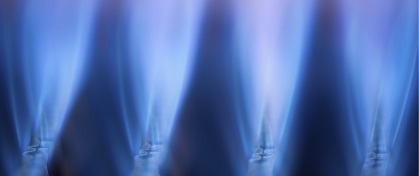 Other things to consider
Don't forget to look at other ways you can prepare your home for winter. As well as checking your boiler, you should see if your radiators need 'bleeding' to prevent their heat escaping.
Insulation is another big factor to keep in mind. Loft and wall insulation can help prevent the heat from seeping out of your walls and roof.
Head here for more tips on keeping your home warm in the cold months.
Disclaimer: All information and links are correct at the time of publishing.