Selling your home can seem like such a mammoth task that it may fill you with more dread than the thought of buying a house does.
Hopefully our guide will make the whole process a lot less daunting.
To find out the steps that are involved in putting your home on the market and securing an offer, read on.
What do you want?
Yes, you want to sell your home, but you need to ask yourself why you're selling. Do you plan to buy a new place? Perhaps you need more space but everything else is perfect, in which case have you considered renovating your home to make more space rather than moving? Or maybe you want to downsize or move to a new postcode. Having a firm grasp on why you want to move is important because, as the sale of your home progresses, it will become more and more difficult to back out if you change your mind.
Another question to ask yourself is how you will go about selling your home. You could employ a local estate agent, go through an online estate agent or have a go doing it yourself. There are pros and cons to each choice; an estate agent will charge a fee made up of a percentage of your home sale, which may ultimately total a few thousand pounds. Using an online estate agent is cheaper, but you will have to do a lot of the work yourself. And if you forgo any sort of estate agent you'll save money, but you'll need to do a lot of work and you won't have the benefit of expert advice and support.
Get out your calculator
Before you start calling estate agents you need to get your calculator out and work on a house moving budget. There are lots of costs to consider when moving and you don't want to be caught unawares and left out of pocket by one of them.
Begin by setting a budget for your next home. The money for this will come from a mortgage and the sale of your existing property (less the money needed to pay off your existing mortgage). However, you will also need money in the pot for estate agent (if you use one) and conveyancer fees, survey costs, stamp duty and moving costs.
Our tip: don't start looking for a new house or put yours on the market until you have a really good idea of your moving budget.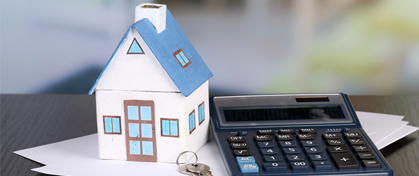 Set an asking price
If you're going to sell your home, you need an asking price. If you have chosen to sell your property through an estate agent, they will value it for you – and it's a good idea to contact a few local estate agents to value your home so you can get a better idea of what it's worth. Remember – the estate agent who gives you the highest value is not necessarily the best one to work with.
You can also use websites like Mouseprice and Rightmove to find out how much properties have sold for in your area. Keep in mind that if local prices are currently enjoying a rise it doesn't always mean it's a good time to sell – as nearby properties you might be hoping to buy will probably have gone up in price too.
The legal bit
Now's a good time to look for a solicitor or conveyancer. Although their services probably won't be required until you've accepted an offer and the process of transferring ownership of your home begins, if you leave looking for a solicitor until this point your search will hold up the sale unnecessarily.
Ask local friends and family if they have used a solicitor or conveyancer they can recommend. Your estate agent may also recommend one, but it's best to do your own research so you can be sure you're getting the best price and service for your needs. There are online conveyancing services available that might be cheaper, buy you may prefer to speak with someone face-to-face.
Make your home a house
Making your home your own is one of the big benefits of buying over renting. However, if your home is too personal you may find it hard to shift, as potential buyers will have difficulties picturing themselves there. And although the cosmetics of a home can always be changed, some buyers may simply be unable to get over this if your décor is not to their taste.
A benefit of having estate agents over to value your home before you put it on the market is that they should be able to offer you advice on making your property as marketable as possible. This might include changing some of the interiors choices you've made.
So, if your living room is peacock blue with leopard print curtains, it might be wise to get a few tins of magnolia paint and some plain curtains and tone it down a bit*. This small investment on your part could result in a quicker sale.
*While it's wise to tone down any of your more over-the-top decorating choices, don't strip all the personality from your home. Buyers want to see a property that looks cosy and lived in, so there's nothing wrong with leaving out photos, fresh flowers and other homely touches.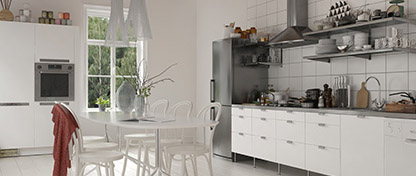 Impress the buyers
If you've spent months working with estate agents and carrying out improvements to make your home as sellable as possible, it would be sad if buyers were put off by something as simple as toys left out on the lawn or a funny smell in the kitchen.
Once you know you're expecting buyers to start visiting, it's time to get out the rubber gloves and the vacuum and give your home a spruce-up. If you simply don't have the time, you could pay for a cleaner to visit and do a big clean that you can then keep on top of – it could be money well spent if it results in an offer.
Time to negotiate
Hopefully you won't have long to wait before you get an offer – or offers – on your house. However, it's not usually as simple as getting an offer and saying 'yes'. That's why it's so important you work out a budget before your house goes on the market.
You should have an idea of how much you need to pay off your mortgage and get the new home you want, but if you put your home on the market for this amount there won't be room for negotiation and you may have to wait longer to get the price you're looking for. By asking for a bit more than you need, you'll be able to negotiate – but if you price it too high you could be waiting a long time for an offer. There's also the risk that when the buyer's mortgage provider carries out their valuation survey they'll decide it's not worth that much. So it's all a bit of a balancing act.
Another obstacle is the survey. Depending on the findings that come back, a buyer may reduce their offer so it's worth being prepared for this. However, you may still be able to reach an agreement, such as offering to pay for some of the work that's needed.
We won't lie – negotiating with buyers can be stressful. That's why it's so important to work out what you can afford to accept first. And hopefully our guide helps make the rest of the process as pain-free as possible!
Disclaimer: All information and links are correct at the time of publishing.