Having a hen party to remember doesn't need to break the bank. Here's how you can plan a budget-friendly pre-wedding party.
Your wedding might be the main event, but the hen party's an important warm-up. But with so much to fork out for, it's perhaps not surprising so many of us want to keep the cost down for the build-up bash.
According to a study by Red7, the average hen do guest will spend around £471 to take part in the party - and that's a lot to ask. So, if you want to keep your RSVPs high and your costs low, here are some handy hints on how to plan a budget-friendly get together with your girls.
Budget first, plan second
Costs can easily spiral out of control if you don't follow a tight budget. Having this number in your mind from the get-go will help you get a feel for what is and isn't doable, and haggle any quotes down.
But remember, what might seem affordable to you might not necessarily be affordable for your guests, so make sure you run the rough costs by them first. After all, it's your friends that'll make your hen party special, so the last thing you want is to price them out of it.
Plan in advance
Planning things months in advance isn't for everyone, especially if you like to leave things till the last minute. But, the later you book things, the more expensive they'll be.
Whether it's flights, accommodation or a venue, get the big bookings out of the way early on so you can bag you and your guests the best bargain. As well as keeping the overall costs down, planning in advance will also allow people to spread the costs over several months, making the payments more manageable all round.
Keep it simple
Some people want a lavish week-long trip abroad to have a good send off. Which is fine. But if it's not for you, then don't feel the need to push the boat out for the sake of it. If you're happy with a cosy night in, a few bottles of prosecco, playing some games and indulging in some much-needed pampering, then keep it simple.
It'll save you hundreds of pounds, it'll take the stress out of the planning, and it'll make it super easy for all your favourites to attend.
If a night in's a little too tame for you, then just try to keep it local. Although sun, sea, sand and cocktails on a far-flung beach might sound appealing, but with flights, transport to accommodation and currency to think about, it can really add up.
If it's a change of scenery you're after, why not look into hiring out an Airbnb in a nearby town? You'll be able to house everyone under the same roof, you'll have the privacy and freedom to plan your night as you wish, and, if you're lucky, you might be able to bag yourself a property with a hot tub or something, so you can add a bit of luxury to your do.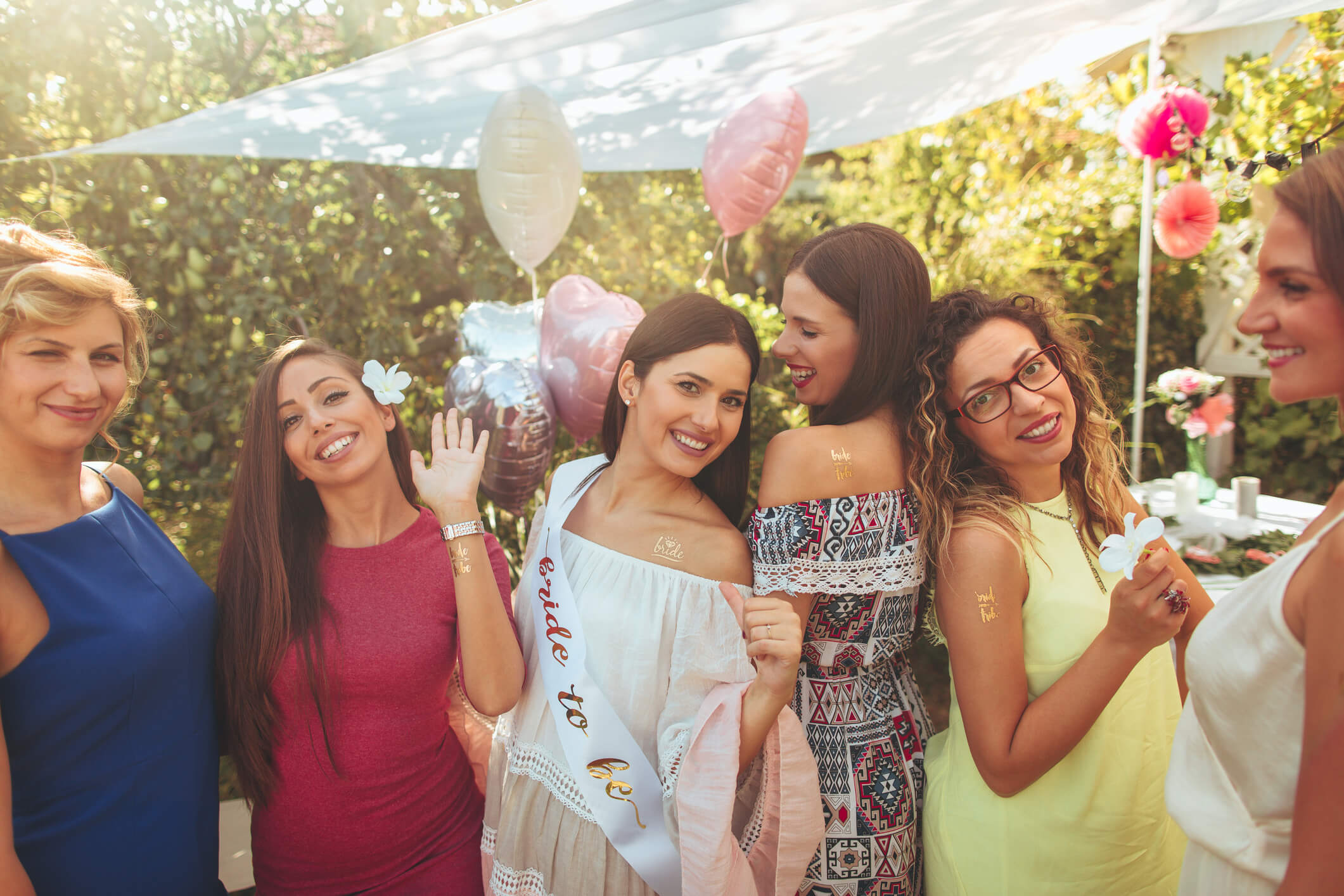 One night is all you need
The longer your hen party goes on for, the more costs you'll have to cough up. One night's plenty to have lots of fun with everyone on your invite list, and if you're worried it'll be over and done with before you know it, you could always get things going in the afternoon to make a day of it.
Have a sten party
It's a bit out of the norm, but sten parties (combining a stag and a hen do) are becoming increasingly popular and they'll keep your celebrations budget-friendly. After all, the more people you have at your party, the more heads the costs can be split between, and the lower the average bill per person will be.
Don't be afraid to haggle
Haggling isn't for everyone, but if you don't ask, you don't get. Instead of accepting the first price you're given, collect several quotes off various providers, decide which one's your favourite, and then go back to them and try to work out a better deal - name-dropping other companies and their costs might help you with this.
Find free activities
Some things in life really are free. Games like Bridal Bingo and Mr and Mrs Quizzes are a) completely free, b) easy to organise, and c) really fun! Head over here to get your hands on some free templates to print out.
While we're on the subject of free, things like making a scrapbook of special messages to the bride and groom will always go down well. It won't cost a penny, it's also easy to plan, and it'll allow everyone to leave their own personal touch.
So, there are some of our top tips to keep your hen party costs down. And remember, it's about who you're with, not what you do! If you've got any money-saving tips you'd like to share, then we'd love to hear them on our Twitter page.
Disclaimer: All information and links are correct at the time of publishing.