In the last part of our guide, we explored the first steps you can take to maximise your chances of being accepted for a mortgage.
If you missed it, click here to catch up >
Now, if you've just joined us from the last blog post, let's get cracking on some of the other things you can do to boost your chances…
Avoid taking out other forms of credit before you apply
Thinking of applying for a credit card or a loan? You may wish to hold off if you're planning on applying for a mortgage anytime soon. If you can, try to leave at least three months between applying for other forms of credit and applying for a mortgage, but six months is plenty to be on the safe side.
Again, this is because lenders carry out affordability checks and they will want to see that you are coping comfortably with the outgoings you've already got.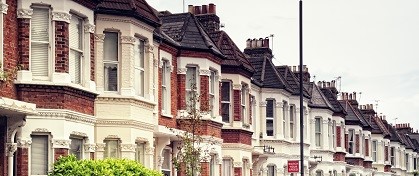 Try and reduce your existing borrowing
If you've got a lot of outstanding borrowing – perhaps on credit cards or loans – then you'll have quite a lot of income committed to those repayments. Lenders will consider this when they assess whether you can afford to repay the mortgage you've applied for. If you are able to, then focus on paying off as much of what you owe as possible before you make your mortgage application.
Similarly, it's a wise idea to stay out of your overdraft when you're applying. You should leave at least three months between clearing your overdraft and applying for a mortgage, as some lenders may turn you down if you're frequently in your overdraft.
It might sound like an uphill struggle to clear your debt, but doing so will put you on a firmer financial footing to buy a property.
Consider using a mortgage broker
Mortgages can seem complicated, with dozens of lenders offering hundreds of different products. And if you speak to a single lender they will only be able to talk to you about their own mortgages. That's why applying for a mortgage through a broker, like Ocean, could help you get a wider view of the products on the market.
Here at Ocean, we can find you the right product for your circumstances from our panel of lenders – and offer advice specifically tailored to your situation. Instead of overwhelming you with jargon we can advise you on the types of deals you're likely to be approved for based on your credit rating.
Our team will manage your application from the initial advice right through to its completion. We charge a one-off broker fee – which is only payable when your mortgage completes.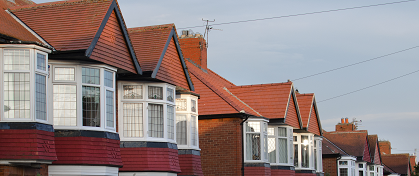 The lender calls the shots
Ultimately, whether or not a lender accepts your application is down to your individual circumstances. Each lender is different, and they'll all have their own set of rules and conditions that you have to meet in order to qualify. But our tips will help you be well on your way to finding – and being accepted – for the right mortgage for you.
Disclaimer: All information and links are correct at the time of publishing.