You cannot see, smell or taste it, yet carbon monoxide is extremely dangerous - and most of us don't know the risks it poses.
Faulty gas appliances like the boiler or oven can release carbon monoxide (CO). Even a limited exposure to the gas can cause long-term health risks, but high-level exposure can be fatal. In fact, there are around 50 deaths a year in the UK that are caused by carbon monoxide poisoning. By recognising the symptoms of poisoning, and understanding the dangers of old, or ill fitted gas appliances, these unnecessary illnesses and deaths may be reduced.
The warning signs of carbon monoxide
The main symptoms of CO poisoning are headaches, dizziness, nausea, breathlessness, collapse and loss of consciousness. However, many of these symptoms can also occur with flu, food poisoning, viral infections and tiredness.
If you notice the symptoms only occur when you are at home, or if they disappear when you leave the property, there is the possibility that you have a leak in your house.
The symptoms might not occur all the time at home, but come on when you turn on your central heating or gas fire, for example. In all cases, it is very important to get your home checked by a qualified and Gas Safe registered engineer.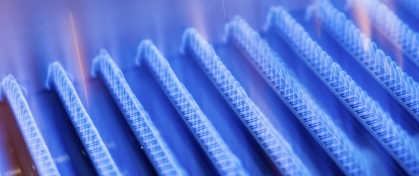 Protect yourself from carbon monoxide poisoning
To prevent carbon monoxide leaks ensure that your gas appliances are serviced annually. A Gas Safe registered engineer will be able to test your appliances and check for leaks or potential hazards. The engineer will also advise you on whether your equipment or appliances need replacing. The Gas Safe registered engineers replaced Corgi as the official gas registration body on 1st April 2009, so ensure you ask to see their card.
Even if you've only just replaced your appliances, it's important to still have them checked once a year for peace of mind.
If you think your appliances may not be working properly, there are a few warning signs to keep an eye out for. Look out for sooting or yellow/brown staining on or around the appliances and be aware of excessive condensation in the room of the installed appliance. When the appliances are lit, the flame should be sharp blue not a slow burning yellow/orange coloured gas. All of the above could be a sign the appliance poses a risk, as could a pilot light that goes out frequently.
If you do suspect a carbon monoxide leak, turn off any gas appliances at the meter, get fresh air immediately and contact the gas emergency hotline.
Carbon monoxide detectors
For added peace of mind, you can fit a carbon monoxide alarm to alert you of any leaks. They look similar to smoke alarms and are easy to install. The alarms typically cost under £20 and can be purchased from most DIY stores or online. Make sure the alarm you buy has a British or European approval mark on it, such as a Kitemark. You can now also buy a combined fire and CO detector, so it may be more practical to update your older smoke alarm and fit the combined system.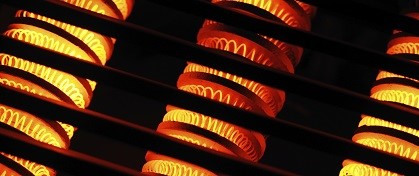 Landlords and gas safety certificates
Landlords have a legal responsibility to ensure that all gas appliances are working correctly and safely. Every rental property with a gas hob, boiler, or fire requires a gas safety certificate. Tenants can request to see it prior to signing a tenancy agreement, or at any point during their stay.
Follow this simple safety checklist to stay safe from carbon monoxide poisoning.
- Have your gas appliances checked once a year.
- Always check that the engineer is Gas Safe registered
- Registered Gas Safe engineers will have a Gas Safe ID card
- Know the symptoms of carbon monoxide poisoning
- Fit carbon monoxide alarms in your property
For practical safety tips and advice around the home, revisit our blog for regular updates.
Disclaimer: All information and links are correct at the time of publishing.
BACK TO BLOG HOME