They say never judge a book by its cover, but you'll be surprised how quickly a buyer can be turned off by a property before they've even set foot in your home.
If you're putting your property up for sale, or it's been on the market for a while and you're finding it a bit difficult to impress buyers and get an offer, it's time to make a change.
The good news is you don't have to spend a fortune to attract buyers to your home, so here's some things you can do yourself. It just takes a small investment and some time and effort on your part.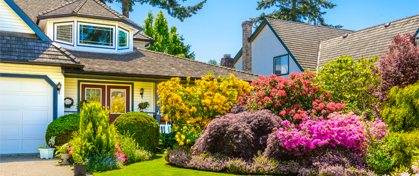 Start from the outside in
The very first thing a potential buyer will see when they come to view your home is its exterior. If it looks untidy, with chipped paint on the door or window frames, overflowing bins or an un-kept garden, it's likely to put them off.
Even if the inside of your home is immaculate, if the outside isn't it may be a hard job to win viewers round. That's why it's a good idea to start sprucing up your home from the outside.
Start by tidying and cleaning your front garden, driveway and your property's façade. Wash down all your windows so they sparkle, tidy away your bins and sweep the front of your house.
If you have a garden, ensure that the grass is neatly cut and the paths are swept. Potted plants and hanging baskets or shrubs will create a warm and inviting feeling, so you could consider investing in these.
A bigger investment is new doors and windows. If your front door is very old and you can afford to change it, your property's entrance will look smarter.
However, it may be your neighbours' gardens that are letting your home down. You could offer to help trim their hedges, or even freshen up any cracked or peeling paint, so their homes don't influence buyers' feelings about your home.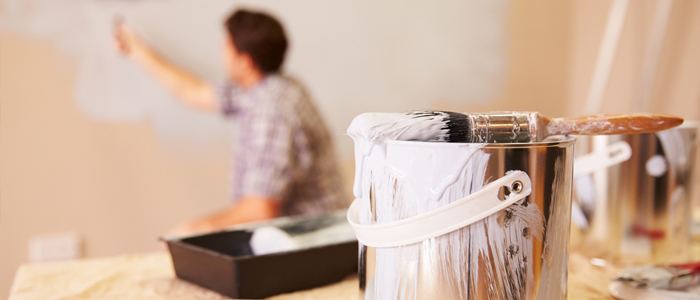 Paint and tidy up
Now for the inside of your property. It may sound obvious, but it's really important to make your home clutter-free. This helps buyers to imagine themselves moving in right away.
Chances are that if your property is on the market, you too have been viewing prospective homes, so just ask yourself what you would want to see when viewing a potential new pad. This could help you to show off your current place in its best light.
Neutral walls and a clean, fresh interior should impress buyers. We all like to personalise our homes, but don't overdo it as this may make it difficult for viewers to picture themselves living there. Homely touches you could consider adding include fresh cut flowers, candles, selected ornaments and a few framed pictures. On the flipside, unmade beds, children's toys, cluttered belongings, an unclean kitchen and visible pet hair could easily put a buyer off – and these issues are all easy to fix.
If your carpets are dirty, hire a steam cleaner to lift the grime away. If some parts are damaged or old, you can get replacement carpet as cheaply as £3 per square metre, with fitting costs on top. Only you can decide if this is an investment worth making, but if it helps net a buyer after your property has been on the market for months with no interest, you may decide it is.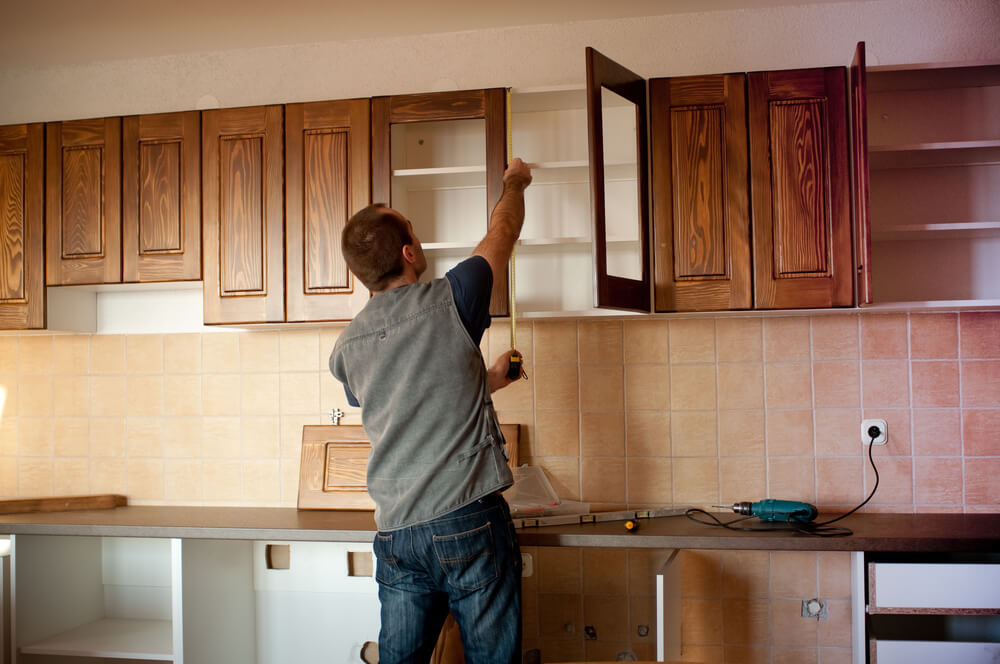 Kitchens and bathrooms
They say kitchens and bathrooms sell houses, but even if you've refitted them recently, be sure to show them off in their best light. Again, tidy up surfaces, put away the pots and pans, clean the fridge, put out the rubbish and ventilate the room well so there are no off-putting odours hanging around.
Bathrooms should be clean and fresh, with dirty laundry in a basket, towels folded up and clutter kept to a minimum. Try adding some nice accessories like candles, fancy soaps and matching shower gel and shampoo bottles.
There are endless ways to give your home that 'wow' factor ready for when you put it on the market. Though you have loved it and lived in it, try to imagine what a buyer is looking for.
The golden rules are not to assume they have the same tastes as you, try to declutter rooms, tidy up and keep things neutral. Add selective accessories such as wall art, potted herbs and matching candles. Make sure the accessories match the style of your home and don't look out of place with your existing décor.
We hope these tips have inspired you to spruce up your home ready to sell – good luck!
Disclaimer: All information and links are correct at the time of publishing.