You've hammered the gym, your tickets are booked, your money's been exchanged and your airport transport is sorted!
Things are going to plan. You'll be by the pool sipping mojitos in no time!
It's only normal to get excited about holidays, they're precious after all! Holidays are a rare opportunity to get away from the hustle and bustle of everyday life and spend some quality time with your loved ones while taking life at a more relaxing pace.
So it's probably the furthest thing from your mind that something could go wrong – and rightly so, who wants to think about that? But you'll be kicking yourself if you don't protect yourself financially from the 'what ifs' that come with booking a holiday.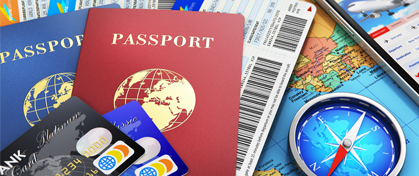 When a plan goes down the pan
As we know, life doesn't always go to plan.
So, what happens when, instead of a beach ball, you're thrown a curveball – the company you booked your holiday with has gone bust. Where do you stand with getting your money back?
Fortunately, many people choose to pay for their holiday on credit card as default. This is often more for the reason that you can pay it back in manageable monthly instalments rather than forking out for the whole thing all at once – either before you go or after you come back – rather than pre-empting what could go wrong.
But in any case, if you pay for a holiday on a credit card, it means you should be covered under Section 75.
This is a law within the Consumer Credit Act 1974, which protects consumers in case the provider doesn't deliver on what they said they would. This is inclusive of if they go bust and can't send you on your holiday and means you can claim the money back from your credit card provider.
You're even covered if you've not finished paying it off. So if you've only just paid the deposit – as long as the full amount of the trip is over £100 (and less than £30k) you'll get what you've paid to date back.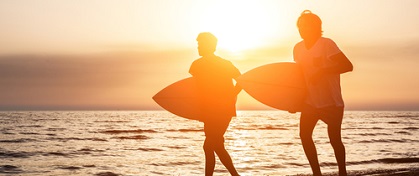 Packaged up
With comparison sites – particularly those for hotels and flights - you can go online and find rooms or more convenient flights at better value. This can also offer more flexibility than booking a packaged holiday.
If you've decided to book your holiday elements – flights, accommodation, excursions – separately. Where do you stand then?
As long as the items individually come in at more than £100 each (and again, less than £30k), you'll be covered and able to get your money back. If some elements of the trip are under this amount – then unfortunately you won't.
Explaining claiming
Okay, so it sucks. Your big packaged holiday has been cancelled and you're stuck in the rainy UK but you're coming to terms with it and the silver lining of knowing that you're eligible for a refund.
But how do you get your money back?
To claim a refund, obviously you won't be able to contact the company if they have gone bust. Instead, you'll need to get in touch with the credit card provider. Explain what's happened and that you're making a claim under Section 75.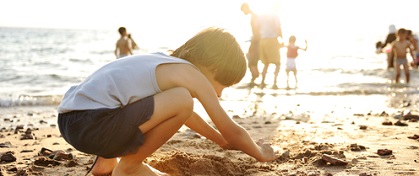 A useless blog
It may sound counterproductive having spent some time writing this for you, but we hope you never come to need a reason to use the advice outlined in this blog.
Instead, we hope your holiday runs smoothly, you come back refreshed and have lasting memories of fun times with your loved ones.
But if things don't quite go to plan, we hope this piece comes in useful for you if you do even need to make a claim under Section 75.
Disclaimer: All information and links are correct at the time of publishing.