Summer is in full swing – even if there are a few too many grey clouds overhead for our liking.
You may have a holiday overseas coming up, but if the kids are off school, you need to find ways to keep them entertained for the rest of the summer.
And what if you can't afford to jet off on holiday this summer? Is it possible to have a short staycation you'll never forget without breaking the bank?
That's the challenge we're setting you right now with our One Day Holiday Campaign. If you're a blogger and have some great tips to share on places to go and things to do that make the most of the British summertime – and don't cost a fortune – we want to hear from you.
Personal loans provider Ocean will give you £100 to spend on your perfect summer day out – and in return, you'll share your tips with our readers. Whether you fancy riding a donkey on the beach in Blackpool, racing on a zip wire through a forest, going for a long walk in the Lake District or visiting the museums in London, we want to hear from you. And the more unusual your favourite holiday treats are, the more we want you to share them with the rest of us.
You don't even need to go away for the night; we want to hear about great days out too. Basically, what would you get up to if you had to pack your summer holiday into one day?
We're looking for six bloggers to help us out. If you're interested, email us at [email protected].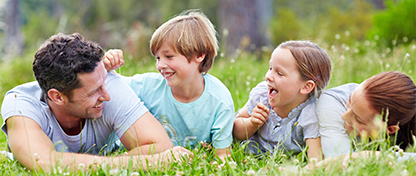 Summer inspiration
Together, we want to inspire people to make the most of the summer, even if they're not planning to go away on holiday this year. It can often feel as though you're under pressure to enjoy the season, but if you don't have a lot of cash to splash about, we don't want you to feel like you're missing out.
There's loads of things you can do and places you can visit that don't cost a fortune. For example, you can make use of discount websites, or search for free festivals and family activities taking place in your area over the summer – you may be surprised at the choice.
If you want to get inspired with some top budget break ideas this summer, check back soon to see what our bloggers got up to.
And if you're planning to book a holiday in the next few weeks, find out how booking it on your credit card can provide you with the protection you need if something goes wrong.
Disclaimer: All information and links are correct at the time of publishing.