If there's one place you want to feel 'safe as houses', as the old saying goes, it's in your own home.
We take a look at tried and trusted ways of making your house secure – and give you tips that will help you feel as safe as possible in it.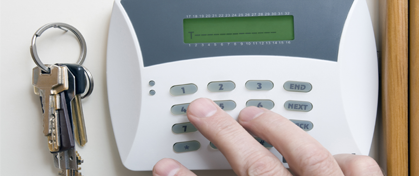 Sound the alarm
Perhaps the most obvious way to keep your home safe is to have an alarm installed – or a few alarms.
A burglar alarm can – although doesn't always – act as a deterrent to any would-be thieves. It can also help to bring down the cost of your buildings and contents insurance policy.
A smoke alarm is an absolute must. Don't assume that you would wake up if a blaze broke out in your property. Toxic smoke may start to fill your rooms long before the flames reach where you are, and if you're asleep in bed an alarm may be the only warning you get.
You can also invest in a carbon monoxide alarm. Carbon monoxide can be leaked from faulty gas appliances like the boiler. It has no colour, smell or taste so it's virtually impossible to detect, but if there's a leak in your home, it can prove fatal. Carbon monoxide alarms are fairly inexpensive and can provide you with peace of mind.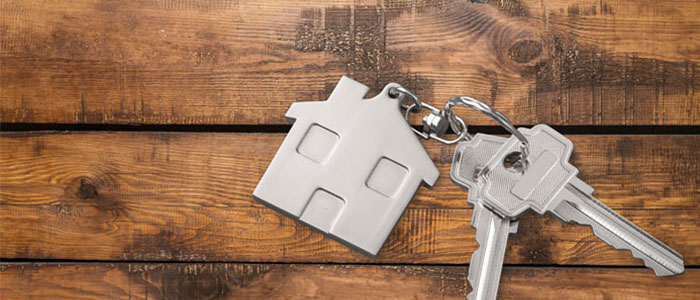 Locked up tight
Another way to feel safe in your home is to know that your windows and doors are all secure. Most double glazing windows come with a key you can lock to keep your property safe when you're away. Plus, they may have a catch setting that means you can let air in – but nothing else!
Meanwhile, you can make your home more secure by investing in a new front and back door. If your current external doors are only locked with a standard Yale lock, you could take the advice of the Metropolitan Police and get a new door with a 5-lever mortice deadlock.
The material your doors and their frames are made from can also have an impact on how secure they are. If you have single glazed glass frames in them, or the doorframe is timber and the door isn't securely bolted to it, a burglar may easily be able to break in using a bit of force.
Finally, if you've recently moved into the property, consider changing the locks. You don't know how many people the previous owner handed out spare sets of keys to – or if they got them all back.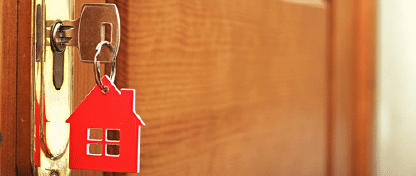 Plan your escape
It's worth planning an escape route from each room of your home in case a fire breaks out. Your local Fire and Rescue Service can help you plan this out.
Make sure you chat through the route with your whole family. You should practice escaping through the safest and easiest route, but have a back-up plan in case you need to get out by an alternative route. Always let everyone know where you put the keys to your front and back door at night in case you need to find them in a hurry.
You could consider investing in an escape window. These have to have an unobstructed pane that can be easily opened, and should also meet a minimum size requirement – although hopefully you'll never have to use one.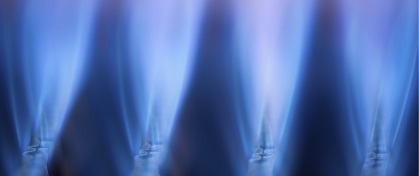 Call the professionals
As we mentioned earlier, appliances in your home can pose a danger. Things like the boiler, oven and gas fire can leak carbon monoxide, present a fire risk or even be in danger of exploding if they're not in good working order.
You should only contact a Gas Safe-registered engineer to check your gas appliances. They can provide you with a safety certificate for them – and it's worth getting these checks carried out once a year.
Faulty wiring can also pose a danger to your home. Look for a Registered Competent Person to come and give it the once-over for you.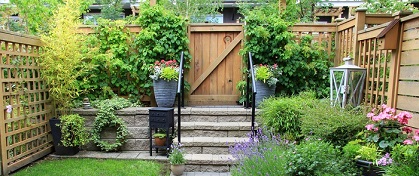 An early warning
Did you know you can give your garden a makeover that might make your home safer? Security lighting can help deter would-be thieves, and even laying a path or drive with something noisy like gravel can give you a heads up if someone's approaching.
Other useful steps include checking that any fencing you have is secure, ensuring there are no places a thief could hide (like behind an overgrown bush) and that any outbuildings you have like a shed or garage are securely locked.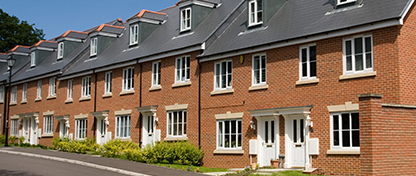 Get to know your neighbours
They say there's safety in numbers, and it can be well worth getting to know your neighbours if you want your own home to be secure. By doing this you can keep an eye on each other's properties and look out for anything that seems suspicious.
We hope that by following these simple tips you'll feel as safe as can be in your home.
Disclaimer: All information and links are correct at the time of publishing.