Claiming your tenancy deposit back can sometimes be difficult, especially if there's a dispute about how much your landlord thinks they should give back.
Here we explore the routes you can take to try and get your deposit back.
Deposit protection schemes
Firstly, if you don't know already, you should find out whether your landlord put your deposit in a deposit protection scheme. If you're an assured shorthold tenant – which most private tenants are – it's a legal requirement. If your deposit isn't in a deposit protection scheme you can make a compensation claim, although you may have to go to court. Find out more on Shelter's website here.
If you live in student halls, live in the same property as your landlord or are a lodger, you're not an assured shorthold tenant so your deposit doesn't legally have to be protected in a deposit protection scheme
The three government-backed schemes your deposit should be registered with if you live in England and Wales are the Deposit Protection Service, MyDeposits and the Tenancy Deposit Scheme.
Writing to your landlord
If you are yet to hear back from your landlord about receiving your deposit back, you should write them a letter to request the money. In this letter, you should include the address of the property, the dates you rented it and your contact details. From this you could either receive your deposit in full, or you may face deductions for repair work, cleaning or because you were behind on rent.
Providing you think the deductions are unjustified or incorrect, you may then wish to write a second letter, saying that you disagree with their deductions and requesting that they return the remainder of the deposit. Here you should ask that they outline the reasons why the deductions have been made.
Even if you paid your initial deposit to a letting agent, you can still send a letter to them to request your landlord's name and address. Your letting agent has a legal obligation to give you this information within 21 days.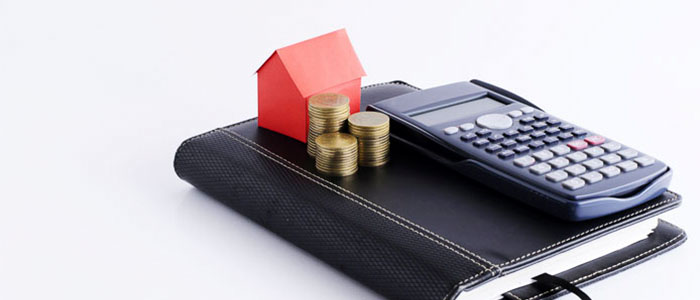 Taking further action
If you don't agree with your landlord's reasoning, and believe their decision to be unjustified, you may then wish to go through your deposit protection scheme (if applicable). This can be done online, and your landlord or letting agent should provide you with details on how to log in.
The alternative dispute resolution (ADR) service of your deposit protection scheme may help you claim back your withheld deposit. It doesn't cost anything to use this service, but you may have to send supporting evidence such as photographs of the property and bank statements to confirm that you paid all of your rent.
Alternatively, you may wish to take your landlord to court to claim back your renting deposit or for compensation. This may be more risky than using the ADR service, as you have to pay an upfront fee of £280 to take them to court, and you won't get the money back if you lose the case. If you're on a low income or claim certain benefits – like income support or universal credit – you might be able to apply to have the court fees waived. You can find out more about this here.
Important things to remember
If there are deductions from your deposit you should be honest and admit to any damage caused by you or your cohabitants. Likewise, if you know you didn't leave the property in a similar state to how it was before you moved in, you might have to put your hands up and agree with the deductions.
It may be the case that you only partly agree with the deductions, for example you're happy to pay for a piece of damaged furniture, yet object to costly cleaning fees. In this situation you could go through the ADR service of your deposit protection scheme and try to provide as much evidence as possible.
For more advice about renting, click here to read our renters guide >
Disclaimer: All information and links are correct at the time of publishing.