Having a baby can turn your finances upside down – never mind your sleeping pattern! We look at ways you could cut costs during this exciting time…
As with many things in life, it's often a good idea to think ahead and plan for the future. So, even if you're not buying baby boots just yet, it's still a good plan to take stock of your finances and make plans for when that time does come.
Following these handy tips could help you to do so…
1) Plan, plan, plan
Expecting a baby means you'll have to budget like never before. Budgeting is never easy, but it can be even more difficult when you're trying to predict how much you'll need to spend for when your bundle of joy arrives. If you're a new mum or dad, there could be many unexpected costs cropping up which you might not have even considered.
The Money Advice Service has a brilliant baby costs calculator where you can enter what you plan to spend on typical or essential items for newborns. As with many budgeting calculators, it works out what you'll need to spend against what you currently have in the bank and what you plan to save (on a daily, weekly or monthly basis) before your due date.
It'll then tell you if you have enough in your budget to cover the costs. If you can't afford the grand total, then it might be worth considering these next few points…
2) Focus on the essentials
New baby items don't often come cheap, especially if you're buying lots of them in a short space of time. It might be worth taking a look over what you're planning to buy and cutting out those items which aren't essential for your baby. That giant cuddly giraffe can always wait…
For the purchases that are essential, consider if any of them can be bought second-hand or borrowed from friends or family. Using sites like eBay or even 'buy and sell' pages on social media could be a great way of finding bargains and cutting costs.
If your income is going to plummet while you're on parental leave, you could look at those unnecessary costs – which could be anything from a gym membership to a magazine subscription – and see what you could cut out.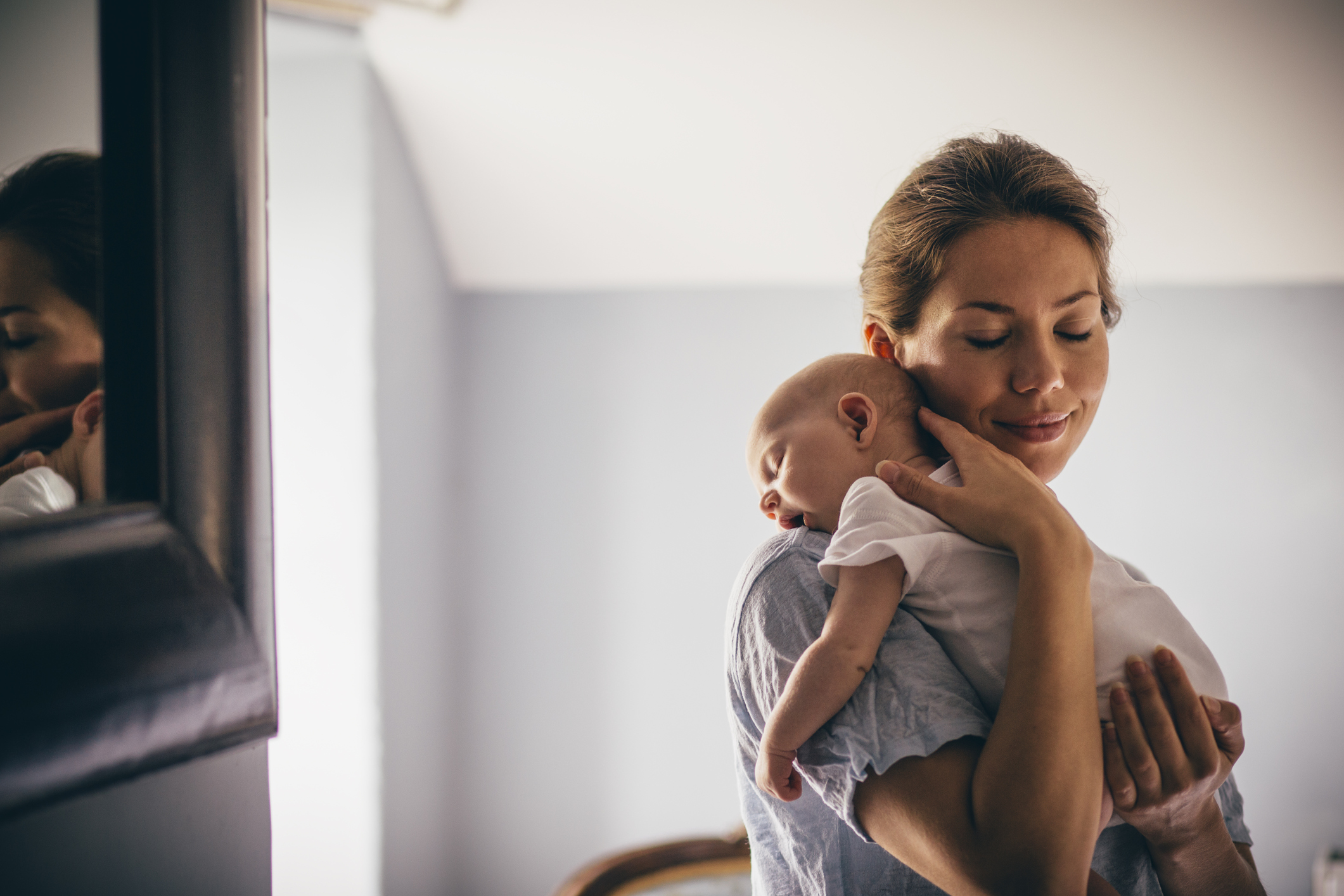 3) Get rid of debts
Those months leading up to your due date can be really expensive… but things can get even pricier when the little one arrives! That's why it's good to reduce your debts before you think about starting a family.
If you have credit card debt, reducing this down as much as possible or paying it off completely will free up your income for when your baby arrives. Making overpayments – or switching to a better deal – could help you pay off your debt as quickly as possible. That way, you could enjoy time with your new family without worrying about that credit card debt.
4) Make use of available benefits
There are loads of benefits you could be entitled to, both during and after pregnancy. For example, if you're pregnant or a new mum, then you may be pleased to find you could be entitled to free prescriptions and dental care with the NHS – head over to Money Advice Service and see what you could be entitled to. The GOV.UK benefit calculator is also handy for finding out what you can claim.
Got time to spare? Read our blog to find out whether you can access credit on maternity leave.
Disclaimer: All information and links are correct at the time of publishing.