It's time; you've thought about it carefully, gone over the sums and you're ready to climb the property ladder.
Obviously you want to be in the best position possible to apply for the mortgage you want and get it. Here are our tips on how to boost your chances of being accepted for a mortgage.
What do mortgage lenders look for?
This is quite tricky, because every lender has different criteria when deciding who to lend to and how much to lend. A mortgage is likely to be the biggest financial commitment you take on, so it makes sense that lenders want to see if you can manage the repayments and keep your budgeting on track.
Don't assume all lenders have the same criteria for choosing borrowers, because they don't. However, they will consider your monthly income, your credit history and the value of your deposit, alongside other factors. Take a look at our five pointers to help boost your chances of getting a mortgage.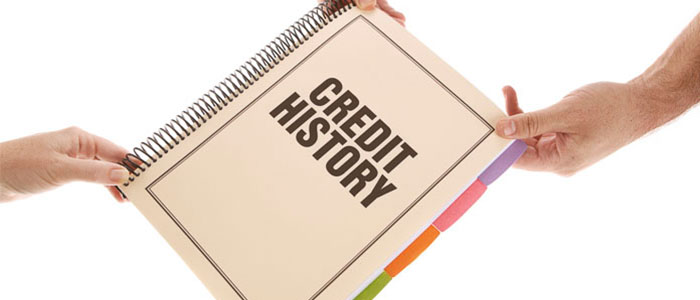 1. Credit history
As we mentioned earlier, one of the things a mortgage provider will certainly look at when considering your application is your credit history. If you've never borrowed before, or you have and have had trouble keeping up with your repayments, it can take time to build up your credit history to give yourself the best chance of getting accepted.
Make it a regular habit to check your credit history, which you can do through free credit checking services ClearScore or Noddle. This shows you what the lenders you apply to see. If there are things like missed or late payments on there, this could sway a lender against you.
The best way to avoid missing payments is to set up Direct Debits to pay back any loans, credit cards, or other borrowing you have each month. Only borrow what you can afford to pay back so you don't overly stretch yourself.
2. Save a deposit
Before you start looking for a home, you'll need to save up a deposit. Depending on how quickly you want to save your deposit, you may have to cut out some non-essential spending to free up cash for your savings pot. This makes you control your budgeting, which is good practice for when you start paying your mortgage.
Although it's understandable that you want to save your deposit and get moving with your hunt for a home as soon as possible, keep in mind that the more you save the better the chances of getting the mortgage you want. If your deposit is equal to more than 25% of your chosen property's value, you'll have a bigger stake in the equity and the risk to the lender will be reduced. This means you may qualify for one of the more attractive interest rates.
On the other hand, the more you save the more you may be able to borrow. This could mean you can consider larger, more expensive homes than you originally planned to.
3. Manage your outgoings – cut non-essential luxury spending
Your mortgage lender will take an interest in what you spend your money on day-to-day. If they believe a lot of your spending is non-essential or going on luxury items, they will most likely expect you to reduce this so that you can comfortably afford your repayments. They will also look at how much spare cash you have each month and work out what you can afford to borrow based on this. If the money you spend on treating yourself leaves you with little leftover, you may not be able to borrow much.
Following the introduction of the Mortgage Market Review in 2014, lenders ask very detailed questions about applicants' finances and their spending habits. You can take steps to prepare for this by cutting down on your non-essential spending, working out what luxuries you can and can't do without and avoiding impulse purchases.
4. Income – avoid any big changes
Your monthly income is a very important consideration for lenders, and helps them work out how much you can afford to repay. Not only does your income (or your income combined with the income of the person you're buying a house with) need to comfortably cover your mortgage payments, but it also needs to be secure.
For this reason, the lender you apply to will ask for a few months of payslips from you as proof that you're in secure employment. If you're self-employed, they will ask to see your accounts going back over a couple of years.
It's also important to show that you are in regular work and aren't planning to change jobs or leave employment in the near future. Changes that could affect your income and make it go down, or have an impact on your monthly budgeting, could be a red flag to your lender.
5. Pay down your debts/avoid applying for new credit
Lenders want to make sure that you can afford your mortgage on top of your other outgoings, and they'll look at your credit history to see how many credit commitments you currently have available. If you have any loans or credit cards, try to pay off as much of the balance as possible before you apply for a mortgage.
Some lenders don't just consider your current balances, but also how much debt you would be in if you maxed out all your spending limits. This can have a major impact on the size of mortgage you'll get, so close any accounts you don't use. You may even be asked to clear one or more of your debts as a condition of taking out the mortgage.
It's a good idea not to apply for any other form of credit in the three months or more before you apply for your mortgage. Too many applications for credit on your credit history can make you appear desperate to borrow.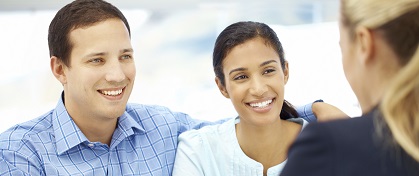 The right moves
Applying for a mortgage can be stressful, but you can give yourself a good base to start from by following a few simple rules. Always keep on top of your finances and monthly payments, check your credit history regularly and be sure to stay on track with all your regular outgoings, including utility bills and mobile phone contract. Try to reduce your spending and any other debts you may have, as this will show the lender that you take a responsible approach to managing your finances. Reducing the amount of credit you have available to you by closing any unused accounts can also help you improve your credit history.
Finding a mortgage is a case of balancing what you need to borrow against what you can afford to repay. A mortgage broker can help you make your decision by looking at your monthly incomings and outgoings and helping you find a suitable mortgage product.
Disclaimer: All information and links are correct at the time of publishing.
By Christos Stylianou
Back to blog home