If you're planning on building an extension or making alterations to your home, you could need planning permission before you can legally start work.
It's really important to make sure you apply for planning permission if you need to, as if you start work without permission, you could be given an "enforcement notice" which means you'd have to scrap all the changes you already made. Here, we'll guide you step by step through the application process.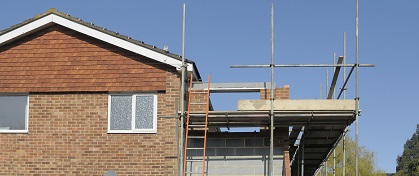 Do I need it?
Whether or not you need to apply for planning permission will depend on the types of changes you're hoping to make to your property. For example, if you're planning on building something new, making a major change – like building a large extension – or altering what the building is used for – like changing part of your home into a shop or café – then you'll likely need to get planning permission first. If your home is listed, or if you live in a conservation area then you may also need to get permission before doing even quite limited works.
On the other hand, if the proposed build is classed as "permitted development rights", this means your proposed plans won't affect your neighbours or the environment and you won't usually need planning permission. Improvements like building a small extension, a conservatory or any outbuildings are likely to fit under this category.
If you need more help in deciding whether your alterations will require planning permission, the Government's Planning Portal has a page with comprehensive information on the types of changes that will or won't require you to apply.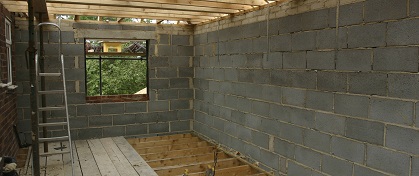 Before you apply
Before you proceed with an application, it's vital to inform all the relevant parties of your plans first. Although you don't need to own the land your home is on to apply for planning permission, you'll need to get anyone who has a share or part-ownership of your home to agree to the changes too.
In some cases, you might not own the freehold on your home, which means the leaseholder will need to agree to your proposed changes if there is at least seven years' lease remaining. Although it's less common for houses to be leasehold, if you're paying ground rent, this means you're not the freeholder. You may not be aware of who the freeholder is, but you should be able to find by looking at your copy of the lease – or applying for a new one from the estate agent you bought the home from if you don't have this.
If you're only planning to make changes to a plot of land you haven't yet bought, you can still apply for planning permission at this stage.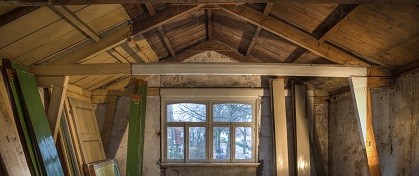 The application process
The quickest and easiest way to apply for planning permission is online via the Government's Planning Portal. You can do this yourself, but it's also fine for an agent to apply on your behalf – such as a solicitor, architect or a builder.
On the online application, you'll have to give information such as your name and address, and you'll be asked which type of application you want to make. If you're unsure of this, get in touch with your local planning authority and inform them of the details of your plans – they should be able to tell you the type of application you require.
Before submitting your application, you will be required to create an account and log in if you haven't done so already. From here, your application will be sent to your local planning authority and they will be in touch with you to update you on its progress.
You can find the online planning permission application form via the Planning Portal.
Disclaimer: All information and links are correct at the time of publishing.