Buying your first home is a huge step, and perhaps the most daunting part is applying for a mortgage.
In this guide, we'll tell you what you should expect as a first-time buyer applying for a mortgage. Follow our steps, and hopefully you won't be met with any unexpected surprises.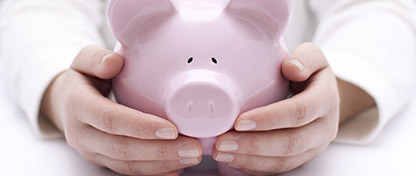 Make friends with your piggy bank
First things first – you need to get saving. Recent research revealed that the average deposit needed by a first-time buyer today is close to £34,000. This isn't something you can save overnight, so don't be surprised if it takes you a few years of saving before you're ready to start house hunting.
Luckily, there is help available that may make your savings go further. The government's Help to Buy ISA tops up your monthly savings by 25% to a maximum of £50. Be aware, though, that this government bonus (which goes up to a total of £3,000) cannot be used for the actual deposit, as it isn't paid until the completion of the sale of your new home.
You can find out more about the schemes available to help first-time buyers here.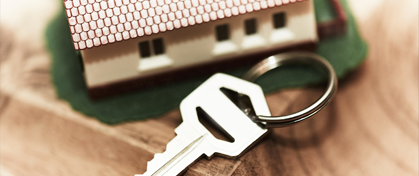 It's the principle
You may have heard of a mortgage Agreement in Principle before, and it can be useful if you're buying a home – but it's not a must-have.
An Agreement in Principle is a document from a lender that shows how much a particular mortgage provider might be willing to lend you based on your current circumstances. It can stand you in good stead with the sellers of the house you want to buy, as it shows you're serious about moving.
What it won't do is guarantee you'll be able to get that mortgage. The agreement is not legally binding and the lender that provides it could still turn you down when you apply.
So, is it worth it? Well, only you can decide that, but it can act as a useful guide when you work out how much you can afford to spend on your new home.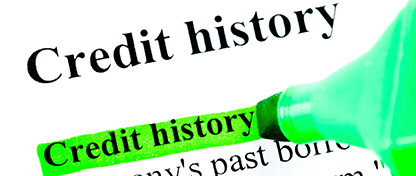 Check your credit history
Once you've found the property you want and your offer has been accepted, it's time to start shopping around for your mortgage. But before you do, you should check your credit history to make sure everything's in order.
Your credit history is a record of all your borrowing activity over the past few years; how well you've managed your repayments, whether you've ever missed one and how often you've applied for credit, among other points.
When you apply for a mortgage, the lender will look at your credit history to help them determine whether you look like a responsible borrower. It's therefore vital that there are no negative marks on this record, like missed payments, as this could stand against you when you apply.
If your credit history is less-than-perfect, it's not necessarily the end of the road for your dreams of homeownership. There are lenders who specialise in providing mortgages to people with a patchy credit history. You can find out more about this here.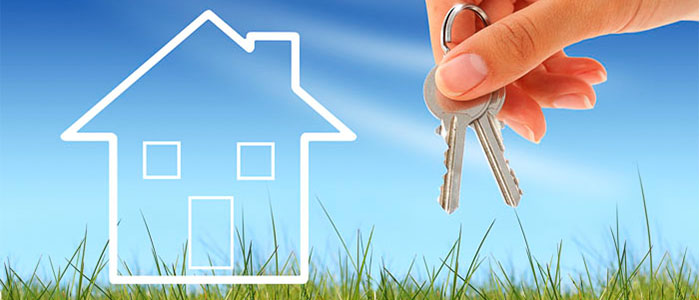 What if you've never borrowed?
Don't make the mistake of thinking that if you've never borrowed before your credit history will be perfect. In fact, this could prove just as much of an obstacle to you being accepted for a mortgage as having a poor credit history.
Lenders partly base their decision on whether or not they think you can borrow money and pay it back again on time. They work this out by looking at your credit history. If you've never borrowed, they have nothing to base their decision on.
You could consider taking on a small amount of credit like a credit card. Spend what you can afford to on this each month and then pay it off as soon as you get your statement. If possible, pay your balance off in full so that you avoid paying any interest.
If used responsibly, your credit card should slowly but surely help you build a credit history.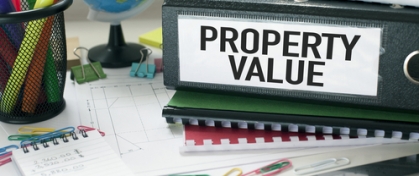 Cut out all unnecessary spending
It's not only your credit history lenders take an interest in when you apply for a mortgage, but also your spending habits. Lenders want to be certain that you can afford your monthly mortgage repayments, and if your current spending habits mean that you're spending almost all your income each month with very little leftover, they may be wary of lending to you.
So, be expected to answer questions on everything from whether you pay nursery fees to how much you spend on getting your hair cut. The questions will vary from borrower to borrower, but lenders will certainly be interested in your day-to-day spending.
Make sure you're prepared by cutting down on any spending you can realistically do without a few months before you apply. Not only will this show lenders you can afford your mortgage payments, but it's also good budgeting practice for when you start making your repayments.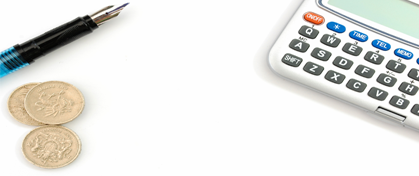 Reduce your debts
One area of spending you shouldn't cut in the lead-up to your mortgage interview is your other credit repayments. Missing a repayment will be bad news for your credit history, but it's also important you take steps to reduce your other debts before you apply for a mortgage.
Don't be surprised if a lender only offers you a mortgage on condition that you clear one or more of your existing debts – an overdraft, for example. This will free up some of your cash so you can better afford your mortgage payments.
We'd also advise you not to apply for any other forms of credit in the three months before you make your mortgage application.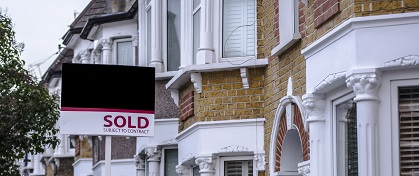 Homes for first-time buyers
There are a couple of initiatives backed by the government that could prove useful to first-time buyers right now. The Starter Homes scheme offers a discount on the market value of properties included in the initiative if it will be the buyer's first home.
Meanwhile, the Help to Buy Shared Ownership scheme lets you buy a portion of a council or housing association property and then pay rent at a reduced rate. You can find out more about this here.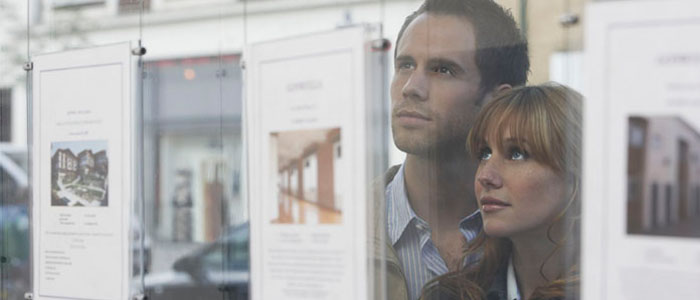 Shop around for deals
The mortgage market is in a more competitive place than it was shortly after the credit crunch. Teamed with the fact that the Bank of England base rate has fallen, there should be some good deals out there.
You should shop around for deals before you apply. Don't make the mistake of simply going to your current account provider, as they may not be able to offer you the best deal for your circumstances. You could consider using a mortgage broker for this, as they will search a panel of lenders to find a deal they think is most suited to you.
Don't simply apply for the most competitive mortgage deal on the market, though. If you're turned down, this leaves a mark on your credit history. Too many applications for credit spaced close together can make future lenders worry that you're desperate to borrow.
You can get a more accurate idea of how much you can afford to borrow based on what your monthly mortgage repayments will be by using a mortgage calculator.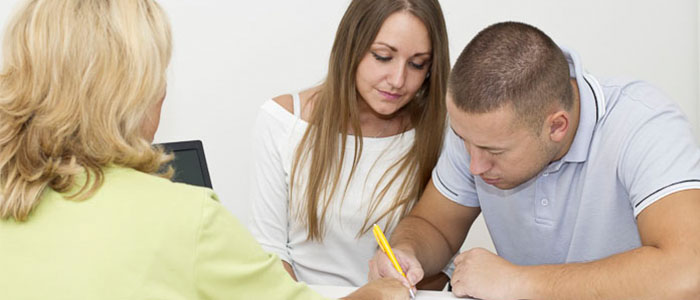 Get ready for your interview
You've saved a deposit, taken care of your credit history, paid down your debts, curbed your luxury spending, found a home you want to buy and shopped around for the mortgage you want – phew! You're now ready for your mortgage interview.
This can be nerve-wracking, so it's wise to prepare. As we said, you can expect to be asked detailed questions about your spending and borrowing as well as your income. You'll also most likely be asked about your plans for the future, such as whether you're thinking of starting a family or leaving your current job.
You may be asked to provide proof to support some of your answers, along with other paperwork like payslips and credit agreements. You can find out more about what you're likely to be asked in your mortgage interview here.
There's one more thing though – your lender may carry out a stress test. This is a way for them to work out whether you could still afford your mortgage repayments if interest rates went up by a couple of per cent. It may not sound like much, but a change like this could add hundreds to your monthly repayments.
If you're applying for a mortgage and the repayments will leave you with very little after all your other financial commitments are taken out each month, your application may still be turned down – even if you can afford the current payments. This is because the lender may be worried that you couldn't keep paying if your payments went up.
With that in mind, we'd suggest only applying for a mortgage you know you can comfortably afford each month.
We hope this guide has prepared you for applying for your first mortgage. You'll find loads of other helpful tips for first-time buyers on our blog.
Disclaimer: All information and links are correct at the time of publishing.
By Hayley Cox
Back to blog home