When you're buying a house, you probably don't expect it to be perfect and that you won't have to change anything.
For example, you might hate the bathroom tiles or want to take off the wallpaper in the bedroom right away. But something you probably wouldn't expect is being hit with sudden repair bills soon after you've moved in.
This could happen if you've not taken the proper steps to ensure that the property is in the state the seller says it is. You could miss a big problem which costs you a lot of money to get fixed – that's why it pays to get a survey.
Do I need a survey?
It can seem like there's no end to the fees you have to pay when you're buying a house – solicitor's bills, stamp duty and the removal costs. You might be tempted just to assume you don't need to pay for a survey – after all, you're sure that the seller wouldn't lie about the condition of the house.
However, surveys aren't just there to protect you against unscrupulous sellers. There could be a problem with the property that even the seller doesn't know about because it's gone unnoticed for years. But it could still cause issues for you in the future and mean hefty repair bills.
These are the kind of things that would show up in a good survey. And just because a survey shows that there's something wrong with the property, it doesn't necessarily mean you'll no longer want to buy it. You might be able to get some money off the price of the home or stipulate that the seller has to pay for the cost of repairs. Either way, you want to make yourself aware of any problems and make sure that it's not you that loses out.
Survey valuation
Your mortgage lender will arrange a "valuation" of the property – these are usual included free with your mortgage application. This is done for their benefit – to check that it is a suitable security for a mortgage and that it is worth more than they are going to lend you. Valuations are sometimes done online, and sometimes the lender's valuer will view the property from the outside.
Remember the valuation is not for your benefit (although you will get a copy) and it isn't going to point out any structural issues with the property that may need work – for that you need a survey.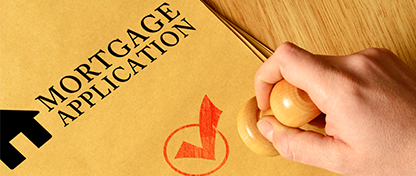 Types of surveys
There are three main types of surveys you can buy: RICS Condition Report, RICS HomeBuyer Report and the Building Survey. These vary in price, with the more comprehensive Building Survey being the most expensive. This might not be necessary for the house you're buying though – here's what the different survey types include and what you'll pay:
RICS Condition Report – the most basic survey you can get, costing around £250. You don't get any valuation or advice with this report, meaning it's more suited to newer properties where everything in good condition but you just want to check there's no problems.
RICS HomeBuyer Report – a more in-depth survey, costs start from around £400 but can go up as high as £950 for high value properties. The surveyor will check your property for any problems inside and out, such as damp or subsidence, but it won't look under the carpets or behind the wallpaper. It's best suited to a modern property where everything seems in a reasonable state, but there's cause for some concern.
Building Survey – this is the most detailed report you can get and costs upwards of £600. It will require an extensive look at the property, checking under floorboards and behind furniture. You'll be offered advice about potential repair work and how much this will cost. It's more suitable for older properties where it's likely that there could be serious problems.
If you're buying a new-build property, there's also a separate survey for this. It will highlight anything that's wrong with the property currently and developers usually have to repair these before you move in.
Look for a surveyor who's a member of either the Residential Property Surveyors Association (RPSA) or the Royal Institution of Chartered Surveyors (RICS) – that way you can be sure they've been checked out properly.
Have you got any more questions on buying a house? Check out our simple guide to mortgages for all the answers >
Disclaimer: All information and links are correct at the time of publishing.