It's tough to say exactly how much you'll be able to borrow with a mortgage...
There are a lot of different factors involved, so it's hard to give you a ballpark figure without looking in detail at your personal situation.
When making a decision, the lender bases it heavily on just how much you can afford to borrow. They calculate this by looking at things like your income and outgoings, but the amount one lender is happy to lend to you might be completely different to another – even though they're using the same information.
But that's not to say you can't get a rough idea of what you'll be able to borrow before you apply for a mortgage.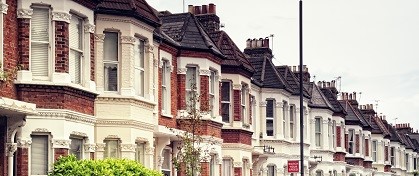 Find out before you set your heart on a property
In fact, it's probably a better idea to find out how much you're able to borrow before you start property hunting.
After all, you don't want to set your heart on a property only to find you can't borrow as much as you need.
Arguably, the best way to find out roughly how much you're able to borrow is by applying for a mortgage in principle. With this, a mortgage lender looks at things like your income, outgoings, previous addresses and your credit history to give you an idea of how much they might be willing to lend to you.
They may not ask you about these areas in as much detail as they will when you come to actually apply for your mortgage, but the sorts of questions you're asked here are very similar to what you'll be asked in a mortgage interview.
Bear in mind that this is no guarantee that they'll lend you this much money, so it's best to keep it as a rough guide when you work out your house buying budget. And, even if you have a mortgage in principle, the lender is under no obligation to give you that when you do come to apply.
Aside from this, it's free to do, gives you a roundabout idea of your budget, and may speed up the process when you do come to apply.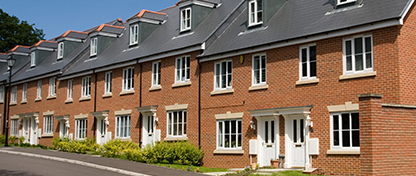 Try an affordability calculator
Otherwise, you could consider using an affordability calculator as a starting point instead.
The Money Advice Service offer a free mortgage affordability calculator that helps give you a rough estimate of how much you'll be able to borrow. It takes into consideration the money you have coming in every month and how much you're paying out.
But it's important to remember the figure given to you here should only be used as a very rough estimate. This calculator doesn't take your credit history into consideration, and there's no guarantee a lender would offer you the same based on the same information when you come to apply.
If you've got a spare 10 minutes, it's worth using an affordability calculator if you're waiting to get an agreement in principle – even though it is a basic estimate.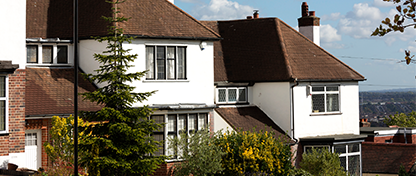 Putting your application in the best stead
As we said earlier, a lender's decision really does rest on a lot of different factors.
Alongside your income, outgoings, and credit history, they'll also consider how large a deposit you have saved up and how long you want the mortgage term to be.
This is why it's quite difficult to estimate how much you'll be able to borrow. And when all the lending policies of different lenders are thrown into the mix, it's even tougher to predict accurately.
The best thing you can do is to make sure you're in as good a position as you can be when you go to apply. Saving for a larger deposit – aim for 10% or more, although you could have as little as 5% -, reining in your spending and improving your credit history are all areas that may help.
For more information on ways you can boost your chances of getting a mortgage, head here.
Disclaimer: All information and links are correct at the time of publishing.
BACK TO BLOG HOME