Can you remember how much you spent on your food shopping last week?
Or maybe you struggle to recall your bank account details yet you can reel off your home, work and mobile phone numbers with ease? It's interesting how the human memory works. When it comes to money, we're better at remembering some information more than others.
Here at Ocean Finance, we put people's money memory to the test and surveyed 1,000 British adults to see what personal finance information we generally remember best.
Remember Your Shopping
Thanks to smartphones, the days of forgetting your shopping list when going to the supermarket should be behind us now. Still, there are other things many of us fail to remember, from leaving your card in the machine to forgetting to bring your bags from home.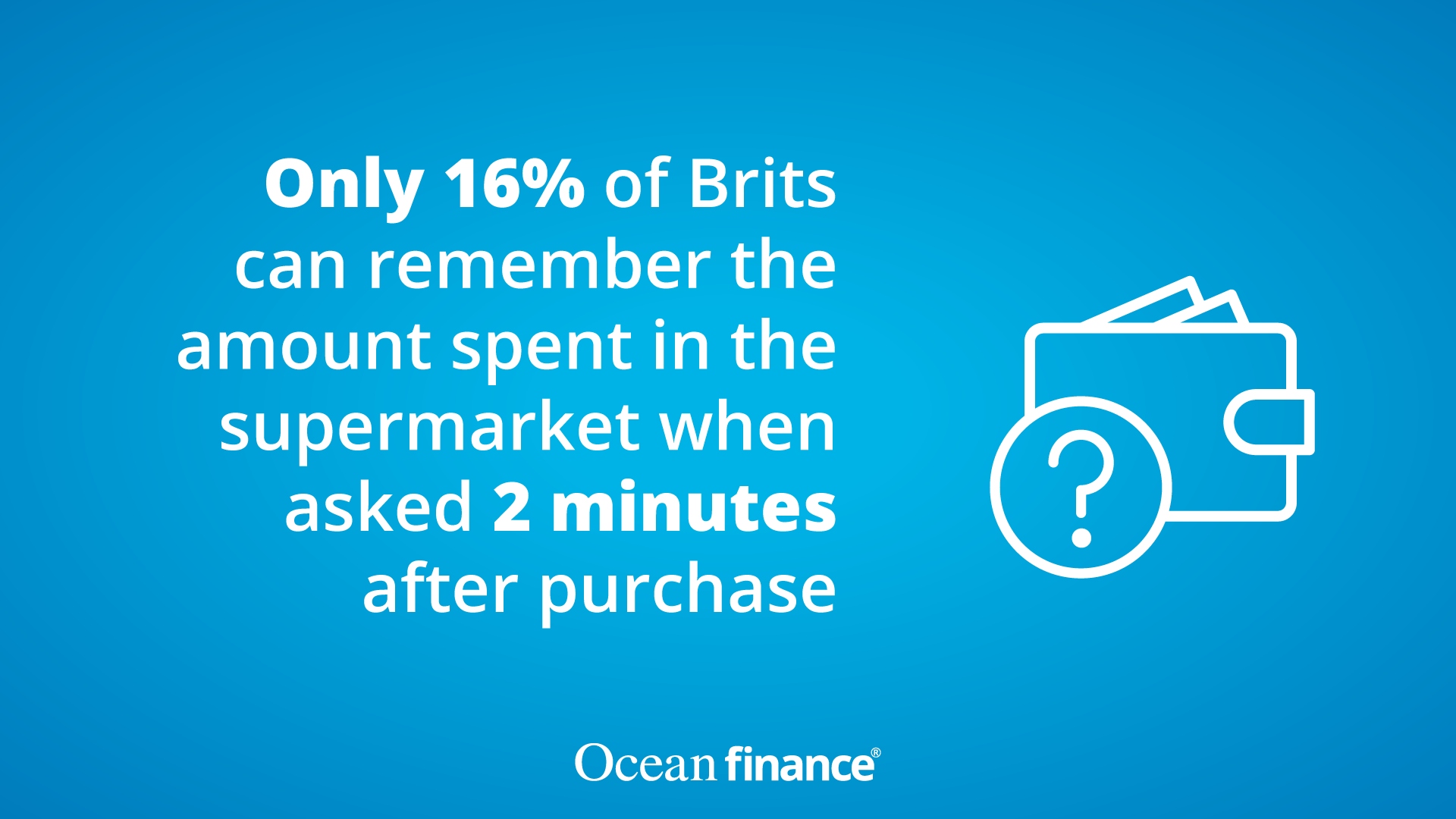 How much is spent in total seems to be a struggle too. We asked 100 shoppers what they'd spent just two minutes after they went shopping. Only 16 people could remember the exact figure, while 32 had no idea at all and the remaining 52 had a 'ballpark figure'. Even then, the average guess was wrong by 9%.
When it comes to Christmas shopping as well, we're a prepared nation.
More than a third (37%) of us have started buying presents already, with an average spend of £60.44 so far.
Yet when asked about how much they'd spent, just seven out of 100 participants could recall the exact figure, with 62 people having no idea. Of those who had a rough idea, their guesses were wrong by 17%, so it looks like our money memory is worse around Christmas time – maybe because we have so many things to keep track of!
What are the Most Forgotten Things?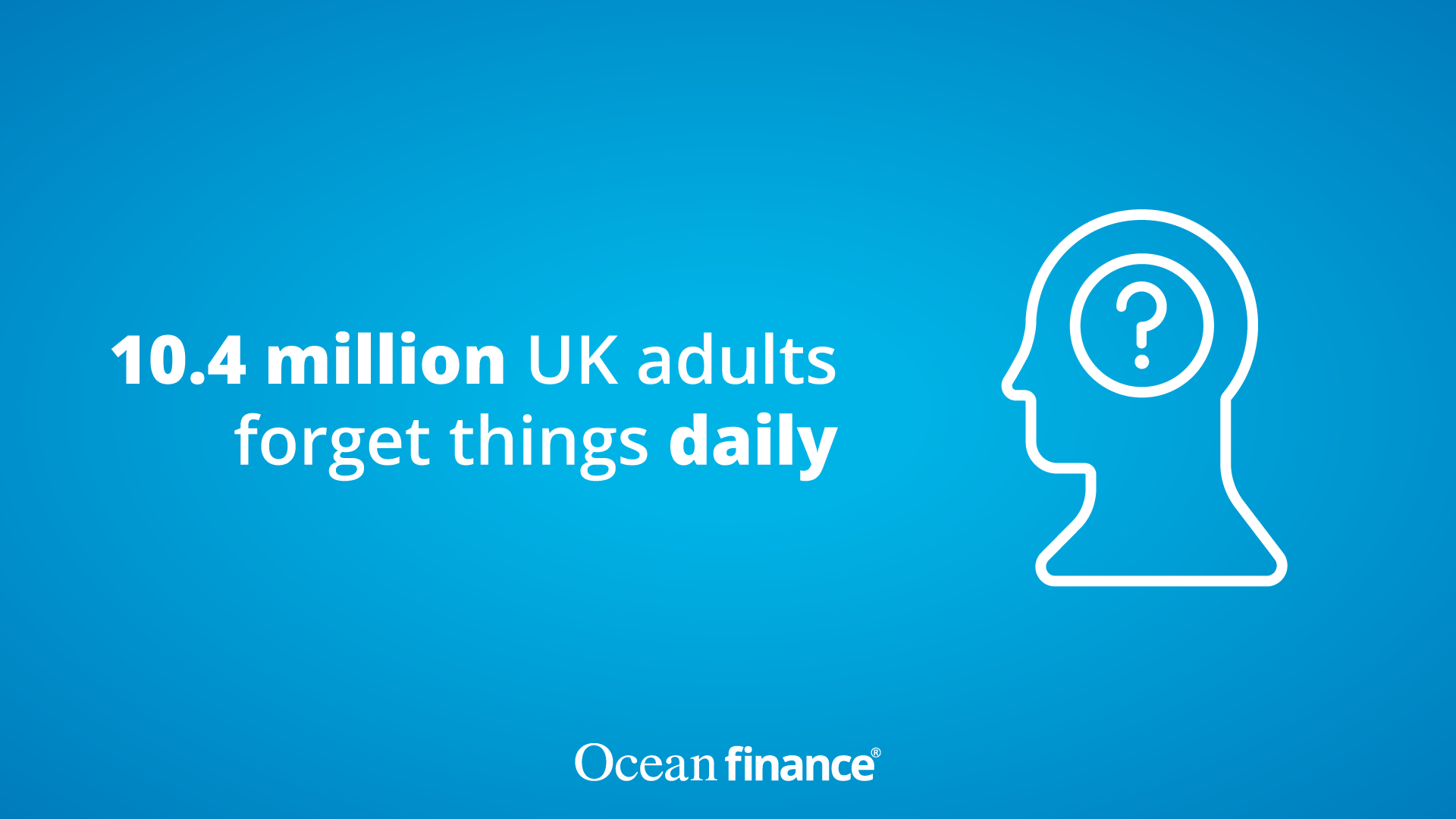 Personal finance things aren't our most forgotten bits of information. The top five things we're most likely to forget are actually:
Names
Passwords and online logins
Reasons for going into a room
Where a specific item was left
Something off a shopping list
What's more, our research suggests that, on average, we forget something important every 2 days, 9 hours, 36 mins! A third (31%) of Brits admit to forgetting at least one thing every day, while only 5% claim they never forget anything (or have conveniently forgotten all the times they have). 18% of Brits frequently leave their purse/wallet at home by accident, and 15% regularly forget their bank card pin number.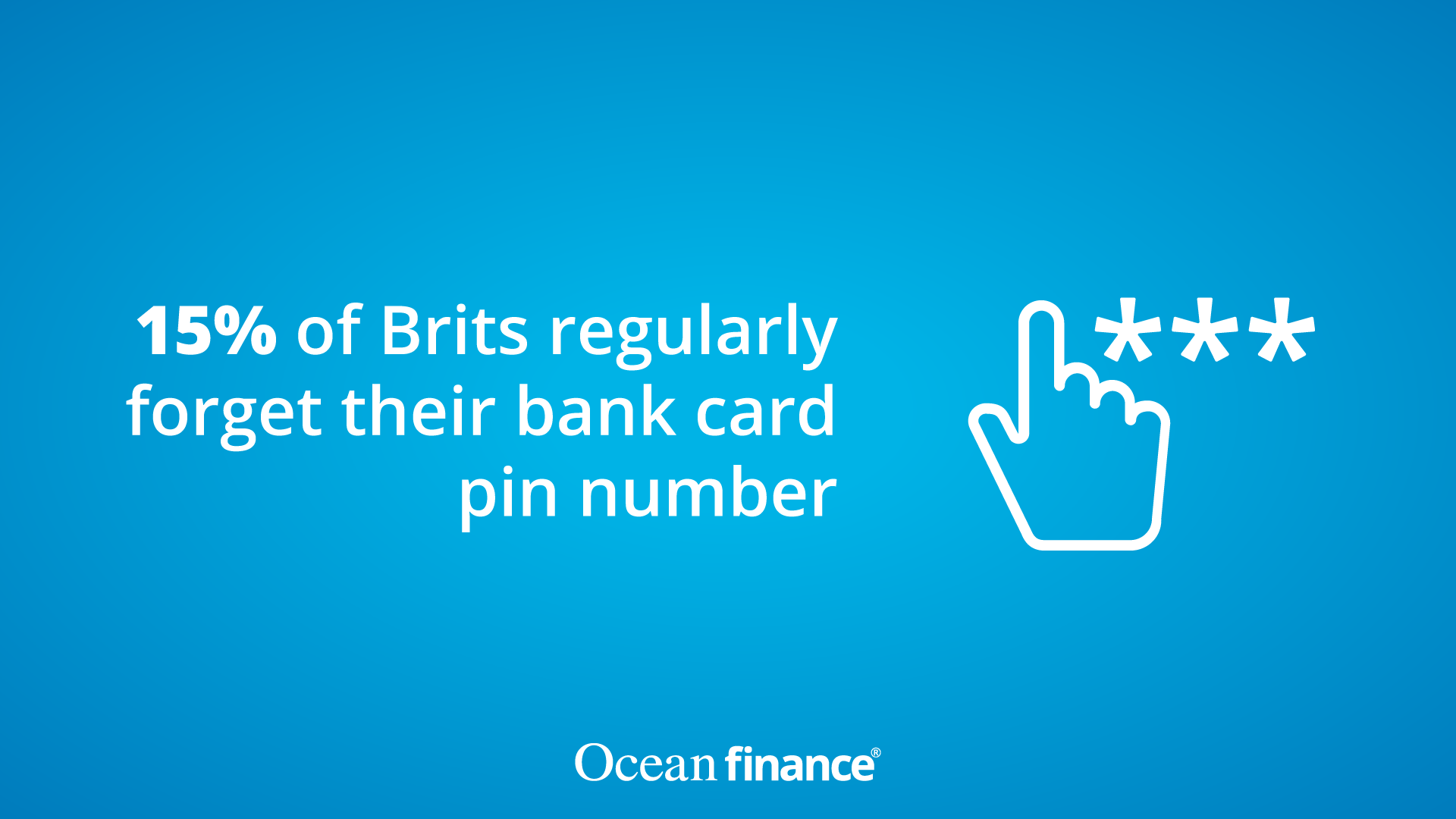 Looking at memory, it turns out some of us know our credit card and bank account details off by heart. The findings revealed that 12% of Brits have memorised their bank details, and more than 3 million Brits (7%) can recall their bank card details (long number, expiry and security code) without looking.
However, when it comes to what's in their accounts, only 4% of our participants could say their exact bank balance at the time.
Location, Location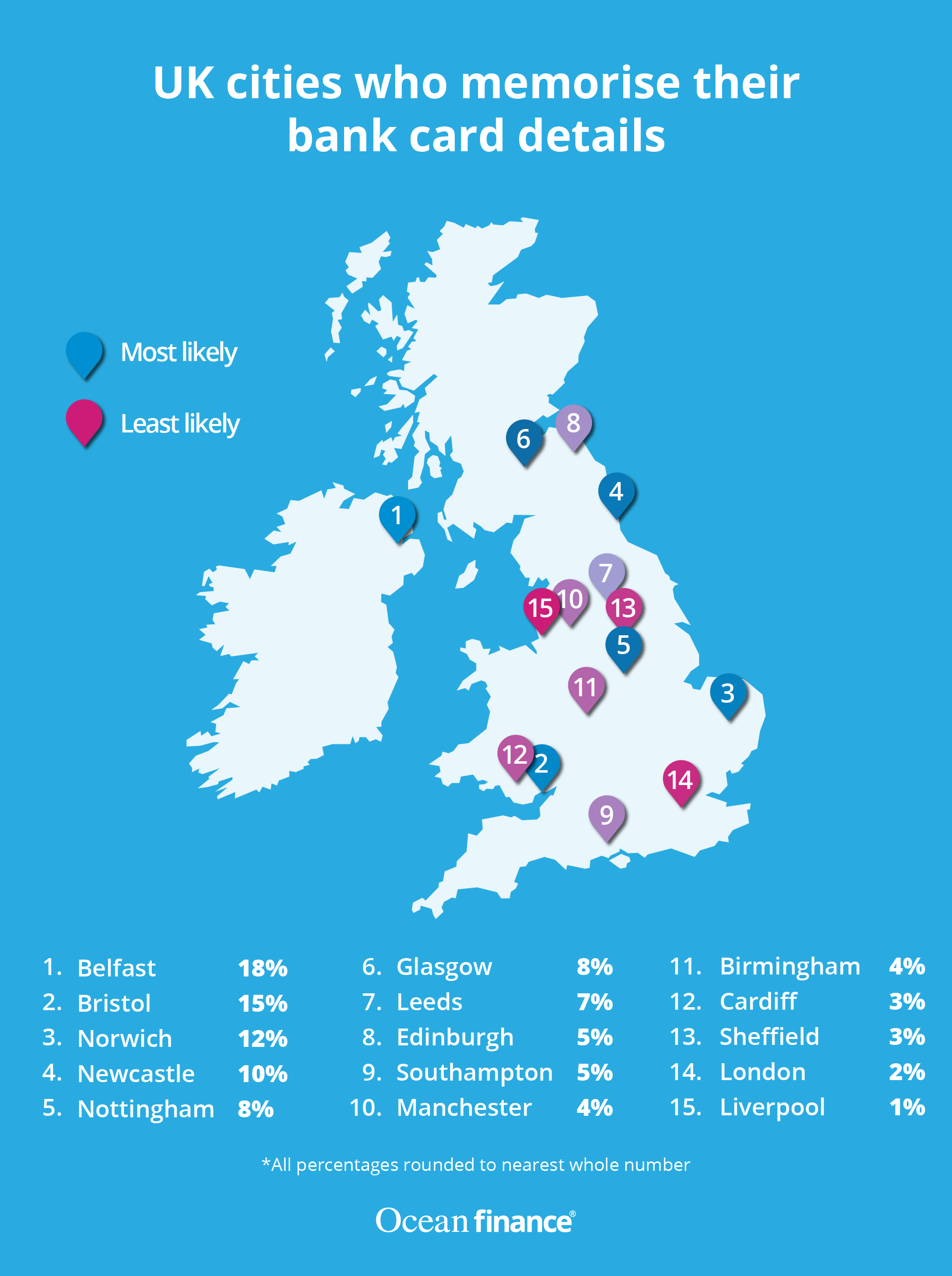 There's a massive difference between the cities where people know their bank details off by heart. In Belfast, 18% of people know their bank card details - the highest amount of any UK city. While Liverpudlians were the lowest with just 1% knowing, slightly ahead of London with 2%, Bristolians must be pretty sharp, as 15% can remember their bank card details.
Interestingly, in Sheffield, only 3% of people know their card details off by heart, yet a massive 89% think they have the best credit score.
Women Forget More Than Men
Based on our survey findings, women are more forgetful than men.
But, there's a big difference between what members of both sexes are more likely to forget. Names are the top thing most men forget, with 42% of participants admitting to this forgetfulness. That's followed by passwords, reasons for entering a room, where a specific item was left and keys.
For women, it is the reason for going into a room they forget most, according to 39% of respondents. Forgetting passwords, names, where an item is and something off their shopping list make up the rest of the top five.
Age also plays a part, with 18 to 24-year-olds worryingly the most forgetful.
One of the reasons behind this could be the reliance on technology to help the younger age group remember things. Apps, alarms and appointment reminders on smartphones mean there's less of a need to go through the motions of writing notes and generally remember stuff.
Know Your Credit Score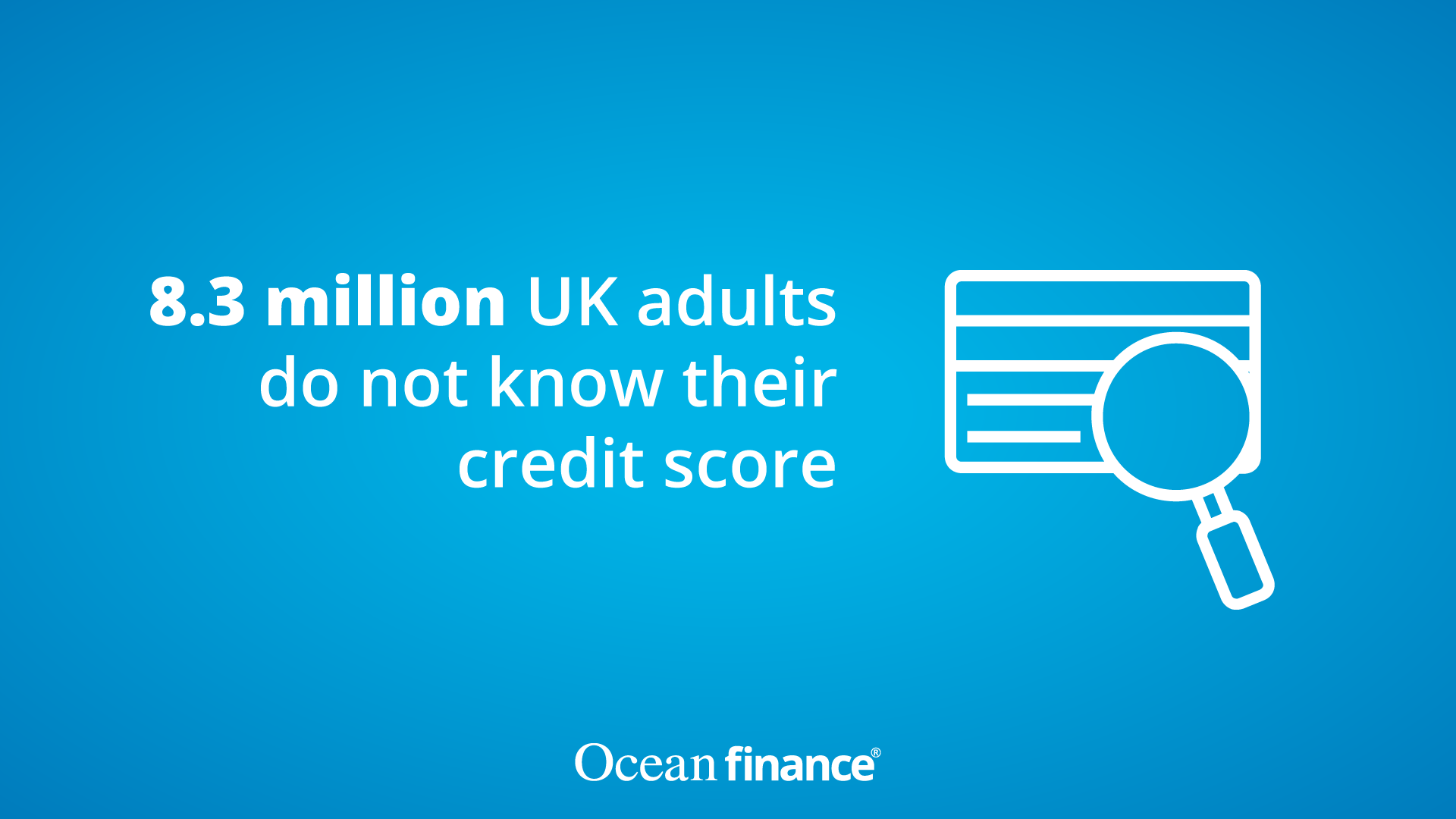 Amazingly, 8.3 million Brits don't know their own credit score (though this is more down to not checking than forgetfulness). Nearly two-thirds of all UK adults (62%) haven't checked their credit rating or applied for a credit product in the last six months, while 31% have and been approved.
More people would describe their credit rating as very good (37%) or good (26%) than not, and it's those aged 25 to 34 years-old who are the most likely to say their credit score isn't in a good shape – while those between 18 and 34 years old are the most likely to have been declined for credit in the last six months.
We also found that those who keep an eye on their credit report are more likely to track and remember their spending, and those with a 'bad' score were consciously tracking their money more closely than those with a 'good' score. The findings suggest that there may be a link between having a good money memory and being more aware of your spending and saving habits.
Disclaimer: All information and links are correct at the time of publishing.