Chancellor George Osborne announced that £4 billion of funding will be put towards building 135,000 new shared ownership homes by 2021,
In light of this announcement, we're taking you through exactly how these types of properties work.
Essentially, a shared ownership property allows you to buy a share of your home – rather than the entire property – through a housing association. You'll typically own between 25% and 75% of your home and pay rent on the rest, which is owned by the housing association.
How it works
To get to grips with shared ownership, think of it as a cross between renting and buying a property. Initially, you buy a share of the house or flat and pay rent on the rest of it at a reduced rate, but you'll have the opportunity to buy a bigger share in the future.
Usually you will take out a mortgage to purchase your share, and you will still have to pay a deposit, but it's likely your rent and mortgage will be cheaper than if you were to just pay one or the other without using the shared ownership scheme. But, although many lenders do agree to lend for a shared ownership property, not all will.
In order to apply, it's best to speak to your local council's Housing Team or local housing associations to find out whether you're eligible and if the scheme is available where you live. To find properties currently on the market in your desired area, you can head to the Share to Buy website, or if you live in London, the First Steps website.
Most of the homes offered through this scheme are brand new builds, although some properties are being re-sold by a housing association. In England, all shared ownership properties are on a leasehold only basis, which means you'll only own the property for a specified number of years.
Can anyone apply?
Generally, shared ownership builds are only offered to first-time buyers that may be struggling to get onto the first step of the property ladder. It's predominantly aimed at those who perhaps don't earn enough to purchase a home in the traditional way.
If your combined household income is over £60,000 (or over £80,000 if you live in London), then you won't be able to apply for this kind of property.
Other groups that are eligible to apply include people aged 55 or over, those with long-term disabilities, people who have owned a home before but can't afford one currently and specific workers like teachers, police officers and nurses.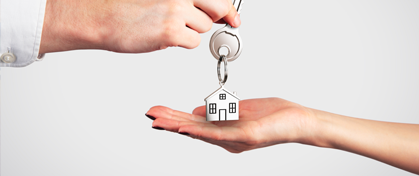 The benefits
Whether or not a shared ownership property is right for you will depend on your individual circumstances, but we've outlined the pros and cons for you to help you to decide.
- You usually only need a small deposit – typically around 5%.
- It's possible to increase your share gradually, so that you end up owning the property.
- Even though you pay for both a mortgage and rent, it's typically more affordable than paying a full mortgage or renting on its own – plus you'll actually own the home should you purchase it at a later date.
- You're free to sell up your share if and when you want to.
- If you wish, you can combine this type of purchase with a joint ownership to reduce costs even further.
- Your housing association is solely responsible for making repairs and general maintenance, however you will still have to pay for their service.
- So long as your share is lower than the threshold, you won't have to pay stamp duty.
The drawbacks
- The number of properties available is currently relatively limited. Plus, it may be tough to find a property in your desired area.
- Even if you're eligible, you could be placed on a waiting list after other priority purchasers.
- It's unlikely you'll be allowed to sub-let the property.
- Although the housing association is usually responsible for making repairs, you will still have to pay for them.
- You'll have to request permission before making any home improvements or changes to the property.
- Not all mortgage providers lending on shared ownership schemes.
- There may be additional fees and charges particularly when you first buy your shared ownership home.
- As with any property, if the value of it declines your share of the property will decline in value too.
Disclaimer: All information and links are correct at the time of publishing.