Figures released by the Office for National Statistics yesterday have revealed that the average price of a home in the UK now stands at £284,000.
House prices in England have risen faster than those in Scotland, Wales and Northern Ireland over the last twelve months.
House prices in England have risen by 5.6%, compared to a rise of only 2.9% in Northern Ireland and 0.8% in Wales. Scottish house prices have actually dropped 0.9%.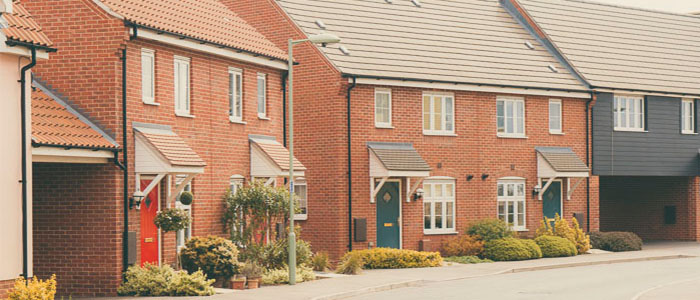 Inflation turns negative
Over the past year, prices for everyday goods have fallen by 0.1 per cent, meaning that inflation has turned negative for the first time in six months. This is partly due to drops in fuel and food prices: fuel has dropped 14.9% and food prices have dropped 2.5% in the last twelve months!
It looks like fuel prices will continue to drop as between August and September, petrol dropped 3.7p per litre. Diesel is now cheaper than it's been at any time since December 2009.
Clothing and footwear prices did rise between August and September, but only by 2.8% which is much lower than expected. Over the same period last year prices went up 4%, meaning that the 2015 figures are the weakest since 2008.
George Osbourne commented: "Inflation at -0.1% while wages rising at fastest rate in over a decade is a real boost for budgets of working families.
"We shouldn't mistake this for damaging deflation: we remain vigilant and our system is designed to deal with such risks."
Is it a boost?
Although George Osbourne describes it as a 'boost' in reality inflation being -0.1% means that a food shop that cost you £150 last September, would have cost you £149.85 last month. A saving of 15p is hardly worth shouting about, especially considering that a fifth of UK workers aren't receiving the living wage.
The ONS state: "In 2014, there were some 6 million employee jobs paid less than the living wage in the UK. Over half of these were part-time jobs,
"Between April 2008 and April 2010, the proportion of jobs paid less than the living wage in London was stable at around 13%, but it had risen to 19% by April 2014.
"For the rest of the UK, where only 3 years of estimates are available, the proportion of employee jobs paid less than the living wage rose from 21% in April 2012 to 23% in April 2014."
Source: ONS, August 2015.
Disclaimer: All information and links are correct at the time of publishing.