The number of young adults in the UK who own a home has fallen over the past 20 years.
Research from the Office for National Statistics (ONS) shows that the percentage of people aged between 25 and 29 who own property fell from 55% in 1996 to 29% in 2015. Among 30 to 34-year-olds, the share fell from 68% to 45% over the same time.
According to the ONS, the average house price in the UK reached £214,000 in June this year. That's £24,000 more than just before the crash in 2007. In September 2007, the average house price was £190,000.
Could this be what's holding young people back?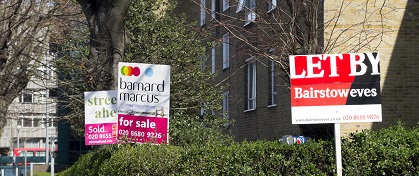 Big deposit
Figures released earlier this summer by Halifax revealed that the average price of a first home in the UK has reached nearly £200,000 – no small change!
Meanwhile, the average deposit a first-time buyer now needs to have saved is £33,960 (and £95,693 in London!). This is double what was needed in 2007.
Obviously, this is not a sum that can be saved overnight – although the research found that there was a 10% increase in the number of first-time buyers in the first half of 2016, compared to the same time last year. But having said that, this number is still a fifth lower than it was during the 2006 peak of the last property boom.
It takes two
One reason that first-time buyers may be able to afford such a hefty deposit is that there's been an increase in the number of couples or groups buying their first property together. The English Housing Survey revealed that 86% of households buying their first home are now made up of two or more people.
With two incomes, you may be able to save up a deposit faster. Plus, when you apply for a mortgage, the lender will have two incomes to base its decision on, rather than just one. However, if you're buying a house with another person, it's worth giving this a read.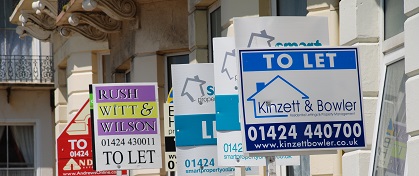 Climbing the ladder
So far, you may be feeling a little disheartened. Even if you're not planning to buy your first property alone, it's a big deposit to save up.
However, there is help available. The government provides a Help to Buy ISA* that adds an additional 25% of whatever you've put away that month to your savings (up to a limit of £50 a month).
Another option to help you get the deposit you need is an Equity Loan. If your application is accepted, you can borrow 20% of the price you've agreed to pay for a property. The first five years of the loan is interest-free, and after this, the rate is 1.75% - increasing each year in-line with the Retail Price Index plus 1%.
Young first-time buyers could consider the Starter Homes scheme, which is available to those under 40. If you choose a property that's included in this scheme and you're a first-time buyer, you can get a discount.
And that's not the end of the government support that's available to first-time buyers. You can find out more about the different schemes here.
*It was reported in August 2016 that the government bonus on Help to Buy ISAs cannot be included in the initial deposit on a home, but is paid once the sale has completed. Find out more here.
Disclaimer: All information and links are correct at the time of publishing.