There was a time when the dining room was one of the most popular spaces in the home for family time.
It was a place dedicated purely to sitting down with a good meal and brought the household together. However, in the 21st century home, the dining room has become practically obsolete.
Least popular room
A poll* conducted for us recently revealed that the dining room is the place where modern households spend the least time together, with a third of respondents saying this. But this news perhaps isn't that surprising when you consider the increasing popularity of kitchen-diners, where there is space for a family to cook and eat too.
As a result, dining rooms appear to have become something of a relic in modern homes. And when they are used, it's for special occasions like Sunday dinners, entertaining guests, family get-togethers and Christmas.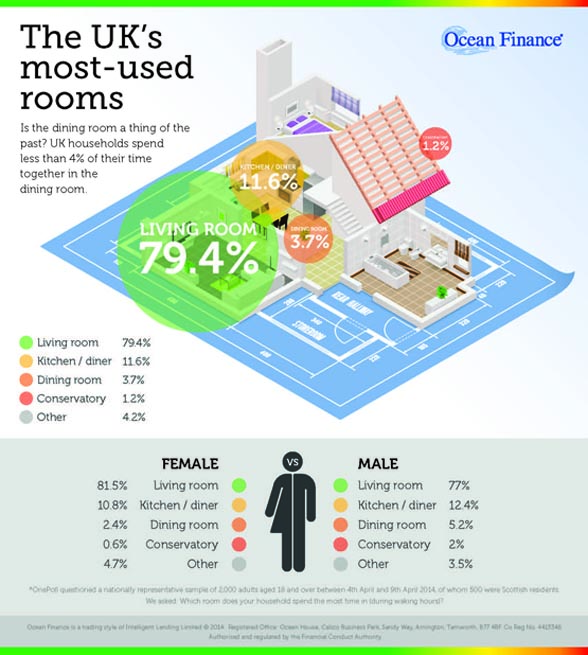 The real heart of the home
If you were to ask someone what the heart of the home is, there's a good chance they would tell you it's the kitchen. Watch any property show and a good proportion of the people on there are looking for a house with the perfect kitchen where the whole family can spend time together.
However, according to the survey we commissioned the room where modern families send the most time together is the living room – by quite some margin. While nearly 80% of respondents said the living room is where they enjoy the most time with the rest of their household, kitchens came in a distant second – with little more than one in 10 respondents saying this is the room their family spend the most time in.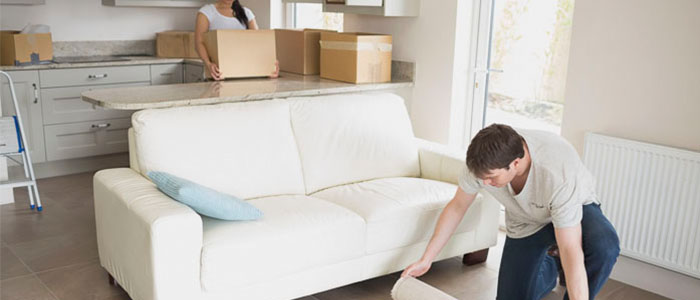 Home improvements
Renovation and home improvement is all about making sure your house works for you and your family. This means that even if you aren't able to move house, you can still get the dream home you want.
Many properties built in the last century had smaller kitchens, and so included a neighbouring dining room where the family could eat together. As dining rooms are barely used in many of today's homes, they could be the perfect focus for a renovation project.
One idea is to knock through between the kitchen and dining room to create a large kitchen-diner. If this isn't an option, it could be used as a playroom for the kids, a home office or a second living room – the possibilities are endless.
Find out more about making home improvements and how much value you could potentially add to your property click here.
Ocean Finance saw a 50% increase in enquiries about home improvement loans in March compared to January and February. It seems spring really is the time to get stuck into a renovation project that makes a house a home.
*OnePoll questioned a nationally representative sample of 2,000 adults aged 18 and over between 4th April and 9th April 2014, of whom 500 were Scottish residents.
Disclaimer: All information and links are correct at the time of publishing.