Sweet or savoury? Lemon and sugar or Nutella? Golden Syrup or banana? Strawberries and cream or peanut butter?
The good old pancake topping debate is one that never tires. But how did Pancake Day even come about?
A brief walk down memory lane…
Pancake Day – also known as Shrove Tuesday – marks a day of guilt-free indulgence. Well, it doesn't, but why stop kidding ourselves!
No, in all seriousness, Pancake Day signals the start of Lent, which begins the following day: Ash Wednesday. During Lent, traditionally, people can give up luxury food and festivities until Easter Sunday. This period is also used as a chance to self-exam, reflect and repent.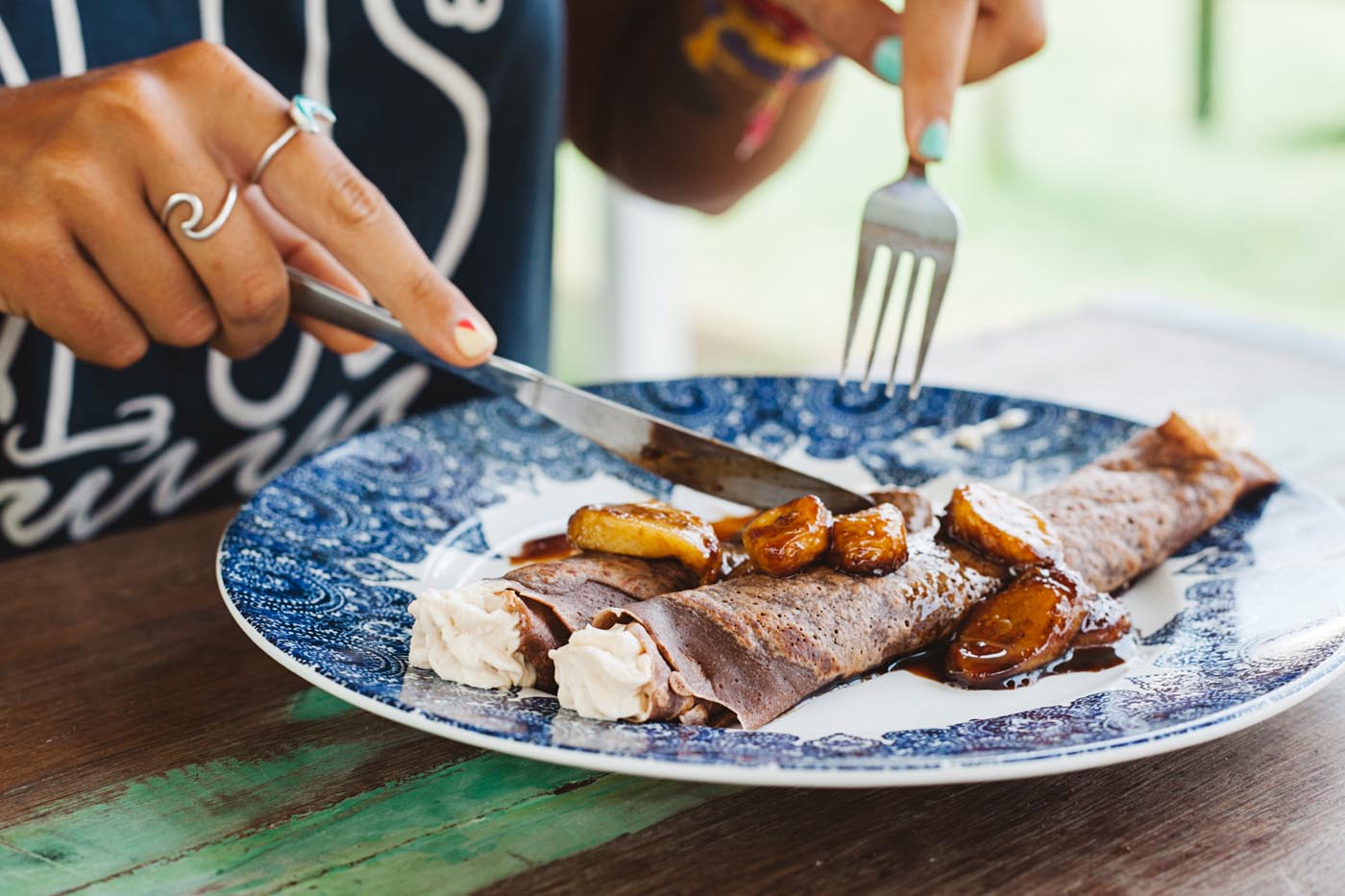 10 flippin' fantastic Pancake Day facts
1. The largest recorded pancake in the world measured a whopping 15.01 metres in diameter and 2.5cm in depth. The monstrous pancake was created by the Co-operative Union Ltd in Rochdale and was registered on August 13, 1994.
2. Last year, American Erica Price made an incredible 1,127 pancakes in a single day.
3. The record for the most pancake tosses in one minute stands at 140 – that's more than two flips a second! This achievement was the work of Brad Jolly back in February 2012.
4. As if running 26.2 miles isn't hard enough, a man named Mike Cuzzacrea holds the world record for running the fastest marathon while continuously flipping a pancake in a frying pan! The American completed the gruelling challenge in an impressive three hours, two minutes and 27 seconds.
5. The world's highest pancake toss comes in at 9.47 metres. Unless you have incredibly high ceilings, we wouldn't recommend taking on this challenge. Just think of the mess…
6. The tallest tower of pancakes stood at 101.8cm and was built using 213 pancakes. The record was broken in 2016 by a couple of workers at Center Parcs Sherwood Forest.
7. If you're stuck for plans, you could always throw a pancake tossing party… the record for the greatest number of people flipping pancakes together is 890! Okay, so you might need a bigger house and a few more friends to break this one.
8. In 2009, a team of 175 volunteers cooked and served an astonishing 76,382 pancakes in eight hours. It's said they filled around 20,000 rumbling bellies.
9. In Italy, it's traditional to hold a coin in one hand, touch the handle of the frying pan with the other and make a wish while the pancake is cooking.
10. Ingredients for the first known pancakes included ground grains, nuts and milk or water. So, not much has changed, really!
Well that's it from us. Enjoy your pancakes – little or large, tall or small, sitting or running!
Disclaimer: All information and links are correct at the time of publishing.