Looking for budget-friendly ideas to treat the kids this half term? We've got you covered.
It's no easy task keeping the kids entertained, but this half term you can win them over with these brilliant ideas and offers. They're easy on the bank balance, too!
Deals and vouchers*
Take the kids to London for £1
You can take the kids to see the sights in London for a quid using Southeastern train services. If you book an off-peak adult ticket online, you can add up to four child tickets for just £1 each.
And with free activities like the Natural History Museum or deer-spotting in Greenwich Park, you can enjoy a day out in the capital without breaking the bank.
2for1 access to theme parks
With promotional packs of Kellogg's, you can gain 'free' entry to 30 Merlin attractions, including Legoland and Alton Towers.
To get this deal, simply find a participating pack of Kellogg's and buy a child or adult ticket on the door. As kids tickets are typically cheaper, you could pay for theirs on the gate and use your voucher to get in for completely free!
Head over here for more details.
Cheap cinema tickets
Get cinema tickets for just £2.49 with the Vue 'Mini Mornings' offer. Both kids and accompanying adults can enjoy cheaper tickets on weekends or half term mornings from 10am. The perfect excuse to catch the latest family films!
Kids eat for free*
If you were thinking of treating the kids to a meal out this half term, why not take them for free? With these restaurant deals, you can enjoy a slap-up meal with the family for a fraction of the cost.
La Tasca
Sample a taste of Spain this half term and treat your kids to a free meal! There's no need to bring any vouchers along – simply walk into your nearest chain to claim this deal.
You'll need to buy one main meal for the value of £10 or more to bag a free kid's meal (if they're under 12). Check out La Tasca's website for more details.
Bella Italia
It's not quite free but you can claim a kid's meal for just £1 at Bella Italia for every adult main purchased.
Sign up online at Bella Italia and you'll receive a unique code sent to your email address. Head to your nearest chain after 12pm, show them the code and you'll be good to go!
The great outdoors
With evenings gradually getting lighter, we can just about smell spring around the corner. If you're hoping to spend some quality time with the family this half term, where better than the great outdoors?
Find fun outdoor activities near you by popping your postcode into the National Trust website. They have heaps of ideas and information about local days out which won't leave your bank account feeling worse for wear!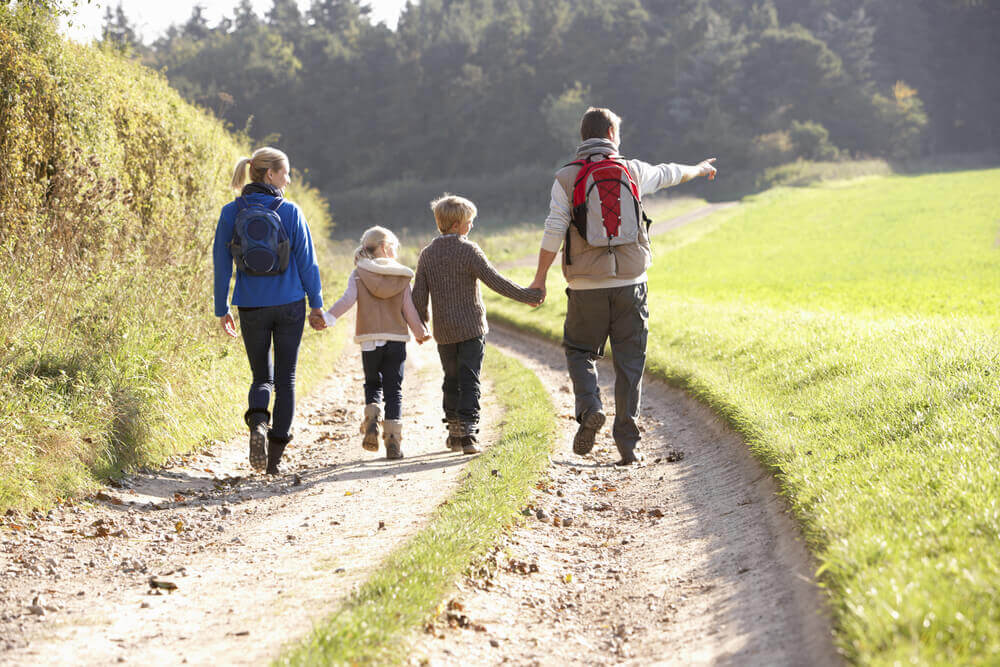 Make something sweet
Kids love sweet treats, so you could have fun channelling your inner Paul Hollywood by sampling their masterpieces!
You don't need to go overboard and buy all of the finest ingredients – you can enjoy a fun day of baking without spending much more than a fiver. Check out these child-friendly recipes over on BBC Good Food for simple and easy baking ideas.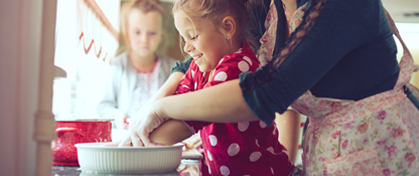 Get crafty
Are your kids budding artists? Nurture their creative streak and get some craft supplies in. If you're feeling stuck for inspiration, check out these half term offers and deals over on Hobbycraft.
With the likes of 'Paint Your Own Unicorns' for just £2, you won't be short of fun and crafty ideas this half term.
Take a culture trip
Museums often get a bad rep for being a little boring, but these days, there are loads of interactive and fun museums which your kids are sure to enjoy – they won't even notice they're learning!
Money Saving Expert have a great list of free museums and art galleries you can enjoy this half term, wherever you are in the UK.
*deals and promotions valid at the time of writing 19/02/2019
Disclaimer: All information and links are correct at the time of publishing.