The Earth is almost 200 million square miles in size, so you wouldn't think it'd be too difficult to corner off a tiny part of it and claim it as your own.
But buying a house, particularly for the first time, can feel like a mission to the moon.
House hunting, paperwork, mortgage meetings, solicitor letters… the list goes on. And that's before even considering the main concern for many first-time buyers – funding the property and getting a mortgage.
Fortunately, the government acknowledges the difficulties facing first-time buyers, so in recent years they've made a big effort to help make it easier by introducing a number of schemes.
Help to Buy ISA*
A big help for first-time buyers was the introduction of Help to Buy ISAs in December last year.
The accounts work by you putting cash into an ISA and the government boosting it with their own contribution.
You can open an ISA with £1,200 and save up to £200 a month thereafter. For every £200 you save a month, the government will boost it by £50.
The maximum you can save in a Help to Buy ISA is £12,000. So the maximum the government will contribute is £3,000. Not a bad little boost huh?
When you apply for your mortgage, the solicitor or conveyancer will apply for the bonus on your behalf.
This calculator is helpful for working out how much the government would add to your savings when you buy a house.
If you need to access your money for something other than buying a house, you can at any point – but by doing so you'd lose your government bonus on any money you do withdraw.
Equity Loans
Many first-time buyers struggle to get the deposit for a house together. If this sounds familiar but you're in a position to scrape together 5% of it, you could apply for an Equity Loan.
With this, you can then borrow 20% of the purchase price of the property interest-free for the first five years (40% if you live in London).
After the five years, the 'loan fee' would be 1.75% and would increase each year at the Retail Price Index measure of inflation, plus 1%.
This fee does not go towards repaying the equity loan – that would be repaid when you sell the house, which is when the government will take back its 20% share in the new value of the property.
It is available until 2021 on new build properties up to the value of £600k.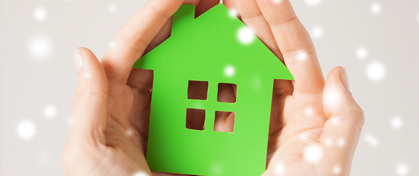 Starter Homes Scheme
Last year, the government also introduced a scheme aimed at first-time buyers under the age of 40.
The principle here is quite simple – first-time buyers get a discount on the market value of the property they choose to buy.
Two hundred thousand new Starter Homes will be built and sold to first-time buyers at a minimum discount of at least 20%, provided the home costs less than £250,000 (£450k if you're buying in London).
You'd need to be sure you're happy with the property though, as you wouldn't be able to sell it for at least five years after the purchase.
Shared Ownership
This scheme is for people who currently rent their home from the local Housing Association. It gives you the chance to purchase a share of your home (between 25-75%) from the Housing Association and pay rent on the part you don't own.
You can then buy back chunks as and when you can afford to, until the home belongs to you.
In total, 135,000 new homes will be built under a new Help to Buy Shared Ownership scheme and as long as your household income is under £80,000 (£90,000 in London), you should qualify.

In the pipeline
To combat the difficulty of getting a mortgage, the government is introducing even more schemes to help. Notably next year they'll introduce a lifetime ISA which will give savers the chance to put away £1,000 a year either into a pot for buying their first property, or for their retirement.
For every £1 you save, the government will add 25p and pay it into the account in April at the end of the tax year.
Look out for more details in the run-up to the launch in April next year.
No more EU
As you can see, there are a number of options if you're looking for government support to help get you on the property ladder. But following the UK's vote to leave the EU and David Cameron standing down as prime minister, how long will these schemes be around for?
Unfortunately, this is something we just can't predict. However, it could be at least two years until all the negotiations have taken place for the UK to fully split from the EU, so for now at least you can continue to take advantage of these schemes.
One small step for man…
So yes, it can feel like a mission to secure your place on the property ladder. There are lots of things to do to get there and it can feel like it'll never happen for you but trust us, there really is help out there.
As you've read, there are a number of schemes already available for first-time buyers, with more set to come in future.
So hang on in there, keep plodding on with your savings, and with the right support, you could get there sooner than you think. Good luck!
*It was reported in August 2016 that the government bonus on Help to Buy ISAs cannot be included in the initial deposit on a home, but is paid once the sale has completed. Find out more here.
Disclaimer: All information and links are correct at the time of publishing.