You can't quite beat a good music festival.
Whether you're opting for one of the many excellent events in the UK or jetting off to a sunny European weekender, a good festival is the perfect escape from the daily grind to catch some of your favourite bands live.
These days, it's not unusual for festival-goers to pack their smartphones, cameras, Kindles and even tablets to take with them. If you're thinking of doing the same, you might want to start looking at gadget insurance.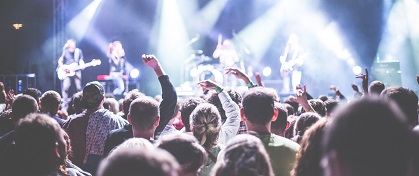 Make sure you lock the tent behind you… Oh, wait
Tents are notoriously lacking when it comes to security, and it doesn't help that you'll probably be away from it while you're dancing all day. Unfortunately, some people may be at the festival with different intentions and may see your weekend break as an easy target for a stealing spree.
It's worth taking out a gadget insurance policy to protect your wallet from taking a hit if your smartphone or camera is lost, damaged or stolen. Not only will you be covered at the festival, but most policies last for around a year, so your cover will extend far beyond your weekend away.
Otherwise, prevention is best if you want to avoid claiming on your insurance.
So to make sure you're not frantically scouring the Glastonbury mud after your phone bounces out of your pocket in a mosh pit, below we've offered six tips to help keep your belongings safe and secure.
Our top six smart security tips for the festival season
1. If the festival offers lockers to store your valuables in, it's a good idea to use them and lock up your gadgets when you don't need them.
2. Try to keep your mobile phone in a front pocket - preferably with a zip.
3. Why not invest in a zip-up bum bag to keep your valuables in? Make sure you wear it at the front so it's hard for anyone to open and you can easily get to your things. They're all the rage now anyway!
4. Keep your valuables in the bottom of your sleeping bag while you're asleep. The side pockets of your tent are the obvious places to store things and thieves know this.
5. If you can, it's probably best to leave the gadgets you don't need at home. Perhaps a tablet isn't the most practical addition to your festival backpack.
6. At a festival, you're at the mercy of the elements, and water damage is a real risk to electricals. New fabric waterproofing sprays are a great buy if you want to keep your bag or rucksack dry when it's raining – the water literally bounces off the fabric!
These are just a handful of suggestions, but we understand that it's not always possible and accidents sometimes do happen. That's why insurance is so important, as you know you've got the protection when you need it.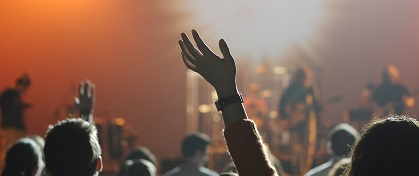 The times, they are a changing
If you're an avid festival-goer, you may find yourself calling out for the good old days where being at a festival meant sheer isolation from the outside world. The reality is that smartphones can be a boon to your festival experience.
Whether it's getting Twitter alerts about secret sets, using it as a torch when you're finding your way back to your tent or doubling it up as a camera for the weekend, a phone is a useful device to take with you. Not to mention the basic functions you'd expect from a mobile – calling and texting!
However, these days, your average smartphone also comes with quite a hefty price tag, and the chances of you losing it or damaging it while at a festival are probably quite a bit higher than in your everyday routine. So regardless of how careful you think you are, it's a wise idea to look at gadget insurance if you're thinking of taking your smartphone with you to a festival this year.
Disclaimer: All information and links are correct at the time of publishing.