England's first garden villages have been announced in 14 different locations across the UK.
Government ministers are supporting the development of 14 garden villages and three garden towns across England. The developments have been designed to provide between 1,500 and 10,000 new homes in each location.
New homes will be built on land that's currently not in use, including a former airfield in Lincolnshire and green belt land in Hertfordshire. The aim is to provide high quality, attractive and well-designed places to live in order to meet the growing local housing needs in the chosen areas.
Homes and communities
Not only do the new plans include homes, but also community facilities like schools, doctors' surgeries and transport links.
The Campaign to Protect Rural England (CPRE) said garden villages and towns could help tackle the housing crisis if "done well with genuine local consent".
As well as the newly announced locations, there are existing developing garden towns and cities in Aylesbury, Taunton, Bicester, Didcot, Basingstoke and north Northampton.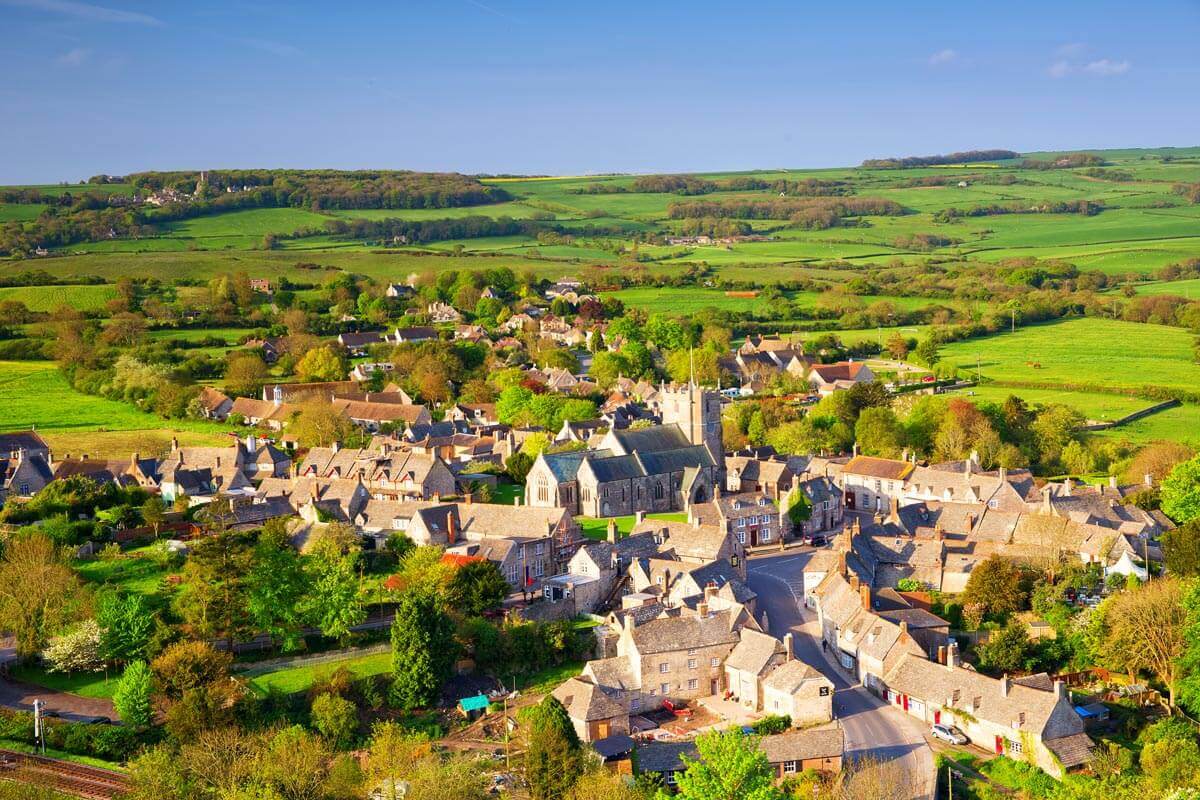 What is a garden village?
The garden city movement was born in 1898 as a way of planning urban communities. Garden cities were intended to be planned, self-contained communities surrounded by green land and containing residential properties, places of work and industry, and agricultural land.
The first garden cities were Letchworth Garden City and Welwyn Garden City. A garden village works on the same principal but on a smaller scale.
The 14 new garden villages will be in:
Long Marston in Stratford-upon-Avon
Oxfordshire Cotswolds
Deenethorpe in Northamptonshire
Culm in Devon
Welborne in Hampshire
West Carclaze in Cornwall
Dunton Hills in Essex
Spitalgate Heath in Lincolnshire
Halsnead in Merseyside
Longcross in Surrey
Bailrigg in Lancaster
Infinity Garden Village in Derbyshire
St Cuthberts in Cumbria
Handforth in Cheshire
The three new garden towns will be in:
Buckinghamshire (Aylesbury area)
Somerset (Taunton area)
Essex-Hertfordshire border (Harlow and Gilston)

What does this mean for me?
If you are looking for an affordable home in or near these areas, your luck could be in. You'll just have to wait a couple of years for the new villages to be built.
Due to housing regulations, the proposed new sites will include a range of properties with homes to fit a variety of budgets.
For those who already live in one of these idyllic villages, your quiet country roads could soon become busy for the next few years and your small quaint village may soon vastly grow in size – but you should also get more amenities and some new neighbours.
Disclaimer: All information and links are correct at the time of publishing.