When you're trying to sell your home, there's all sorts of tricks you may be willing to try out if it gives you a better chance of snagging a buyer.
However, while tidying your home, hiding the bins and investing in a couple of vases of fresh flowers are simple ways to make a good impression indoors, you shouldn't forget about your garden.
We've been looking at ways to increase your property's value recently. In this blog, we're going to get a little fresh air and see how you can get your garden to appeal to house buyers.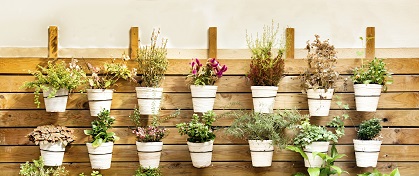 Tidy up
It sounds so simple, but that doesn't make it less worth doing. If you're expecting viewers to your property, make sure you don't leave toys strewn across the lawn, your bins open and overflowing or your gardening equipment lying where you last used it.
Quick jobs you can do that make a big difference include pulling up weeds, sweeping up leaves, deadheading flowers and mowing the lawn, if you have one. And that's just if you're in a rush!
As well as the above, you should also consider planting some fresh flowers or herbs and giving your patio and any garden furniture you have a good clean. It doesn't cost much or take a lot of effort to make your garden one that buyers want to own.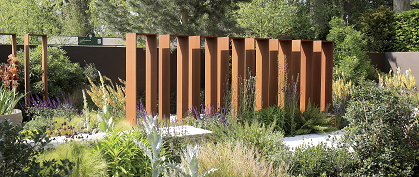 Should I invest more?
None of the above ideas cost much to do, but you may be wondering whether making a larger investment will give you a better chance of netting a buyer quickly.
Well, according to This Is Money, a "modest" garden redesign that includes cutting down some trees and shrubs to let more light in can add 5 to 10% to the value of your home. If you have the time and funds to invest in a minor garden improvement project, the chance that it could boost your property's value may spur you on…
Keep it simple
…Just don't get carried away. Getting your garden professionally landscaped may impress buyers, but there's also a risk it will put them off. The thing is, a complicated garden with lots of different surfaces (lawn, patio, gravel path), beds (raised, sunken, flat) and plants (perennials, annuals, biannual, shrubs, trees, vegetables) may seem like too much of an effort to keep on top of.
If you're marketing a family home, or a property that's perfect for professionals, the buyers you're aiming for may simply not have time to keep an extravagantly landscaped garden looking its best.
So if you're thinking of paying a professional to make over your outdoor space, ask them to create something that's eye-catching but easy to maintain.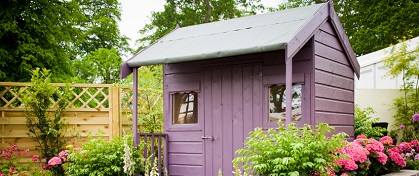 Does it match?
If you are considering a garden revamp, use the type of home you have as a guide and keep it practical.
For example, if you have a small walled yard with no room for a shed, you should think very carefully about having a lawn put in. Grass needs to be regularly trimmed and if you don't have a shed, there's nowhere for you to stash your mower.
On the other hand, if you have a large garden but no lawn space, it might be a good idea to put one in – or at least break up the space by adding greenery in other ways.
Let the buyer you're aiming for guide your decision too. For instance, if you're marketing your property to families, you might want to avoid things like water features, as your target buyers may worry these are a hazard.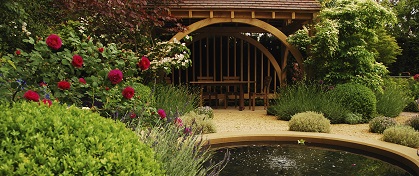 Alfresco dining
If you think your garden's going to be a selling point, you need to really sell it! One way to do this is to give buyers inspiration on all the ways they can use the space.
If you have room, it might be worth investing in some garden furniture. A bench could help buyers conjure up the image of enjoying a morning coffee and listening to the birdsong before work, while a table and chairs can inspire them to indulge in a spot of alfresco dining.
The more options you give them for using the outdoor space, the more likely they are to view it as an investment that's worth making.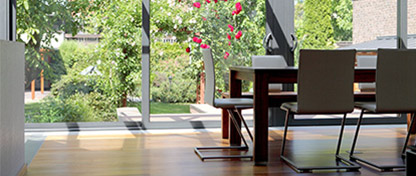 Bring the outside in
If you've spent money landscaping your garden and time sprucing it up and keeping it tidy, you'll want the new owners to have the benefit of enjoying it as often as possible. But no matter how beautiful your garden looks, the British weather isn't always as inviting.
Patio doors are often recommended as a way of adding value to a property. They let in lots of light and mean you can enjoy views across more of your garden. Plus, when the weather is nice you can open them wide to let the outside in.
As you can see, there's a way to spruce up your garden and impress buyers in the process no matter what outdoor space you're dealing with or budget you're working from. We have loads of helpful home improvement tips on the blog, so don't forget to check back soon.
Disclaimer: All information and links are correct at the time of publishing.
BACK TO BLOG HOME