Moving can be a busy and stressful experience, and when you're pregnant it's important you get plenty of rest.
So, what happens if you're planning to move while expecting a baby?
We've already looked at how pregnancy can affect your mortgage application, and in this blog we'll give any expectant mums planning to up sticks and move to a new property a few tips that will, hopefully, make the whole experience as stress-free as possible.
Putting you and bump first
As we mentioned above, it's really important that stress is kept to a minimum when you or your partner are pregnant. Some women sail through pregnancy, but for others the experience can be less straightforward.
Whether or not you move or stay put until baby arrives is a decision only you can make. If your pregnancy is going swimmingly and your doctor and midwife have no concerns, you may choose to go ahead with the move – particularly if you think it's easier to do it before your bundle of joy arrives.
However, if you have suffered from extreme sickness, muscle pain, fatigue or any of the other health issues connected to pregnancy, you might think twice about moving. And if there are any concerns about how the stress of moving might impact upon your baby, you may also conclude it's better to wait.
If you're having trouble making up your mind, speak with your midwife or doctor.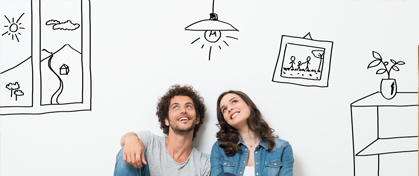 Where are you moving to?
The place you're planning to move to may also influence whether you decide to wait. Typically, you will give birth at the closest hospital to you. This may also be where you've been to have your health check-ups and scans throughout your pregnancy. If you're planning to move some distance, you will probably need to choose a different hospital to give birth at – which you may not be willing to do if you're happy with the care you've received so far.
Your midwives are also typically assigned to you based on your postcode. The further along in your pregnancy you are, the more you will meet with them, and you may build up a bond with the team over this time. Again, this is something you may be unwilling to lose by moving away, which could also affect your decision to move.
Then there's how close you'll be to friends and family. It's really useful to know there are people close by you can rely on when you're pregnant. You may need them to drive you to hospital in an emergency or stay with any older kids you have at home if you and your partner need to rush off. And when the baby arrives, it's good to know there's support close by. Ask yourself whether you'll still have this if you relocate.
If you decide to go ahead with the move and it will be to an area you're not familiar with, it's a good idea to make a few practice trips to the hospital so you know where you're going at that crucial moment.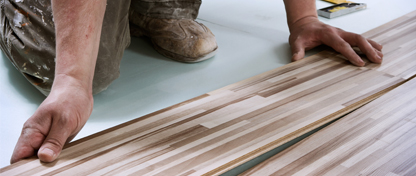 Home improvements
It's hard to downplay the power of the nesting instinct when you're pregnant. You'll most likely have an overpowering urge to make sure everything is perfect for your new baby's arrival – and this can be tricky if you've just moved into a new property and have boxes to unpack, furniture to rearrange and walls to paint.
That's why choosing a real doer-upper as your next home may be a mistake if you're expecting. Manual labour isn't something you should be turning your hand to when you're pregnant, so you may find it difficult to get stuck into the renovation work.
If the work required is extensive, there's no guarantees your property will be in the state you'd like when you bring your baby home. This may make those first few weeks of sleep deprivation and coping with a new-born even harder to handle. It might therefore be better to focus your search on properties that are move-in ready.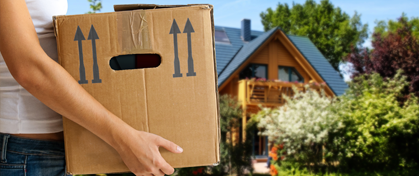 No heavy lifting
You'll have heard this golden rule countless times if you're pregnant – no heavy lifting! It's a good rule to abide by too – there are numerous risks to both you and your baby that are connected to heavy lifting while pregnant.
Unfortunately, heavy lifting is also part and parcel of moving house. You may be tempted to get stuck in but you should avoid the temptation to cart around lots of heavy boxes when you move – you're already carrying a pretty heavy load, after all.
Get your friends and family involved in helping with all the shifting of boxes and furniture while you get on with unpacking and organising instead. They're sure to want to help you out and if you all get stuck in, you may be able to put your feet up sooner.
Have a Plan B
Unfortunately, things are never simple when it comes to moving house, and the sale may be held up or even fall through. It's vital you have a Plan B in place in case this happens, especially if there's any risk that you'll be left without a home if the sale of your existing one has completed. We'll look more closely at preparing a contingency plan if your moving schedule alters while you're pregnant in part two.
We hope we've helped you weigh up the pros and cons of moving house while pregnant. You can check out part two of this article tomorrow, but until then, it's time to put your feet up!
Disclaimer: All information and links are correct at the time of publishing.