Wayne Rooney's testimonial match at Manchester United raised £1.2 million. All the money will be donated to four children's charities close to the star striker's heart.
And this is just the start of the Wayne Rooney Foundation's grand fundraising plans. In total, it's set out to raise £5 million to share between Rooney's nominated charities.
The big game
Ocean Finance is proud to have helped the England Captain raise funds for these great causes. Back in August, Ocean – as part of Think Money Group - was one of the sponsors of the Manchester United legend's testimonial game against Everton (his former club) at the club he's played for since 2004.
To honour the occasion, we created a huge mosaic at one end of Old Trafford that spelt out the player's name. And while no goals were scored during the match, it was a lively tribute to the footballer, who joined Man U when he was just 18.
All the profits raised at the match will be split between the NSPCC, Alder Hey Children's Hospital, Claire House Hospice and the Manchester United Foundation.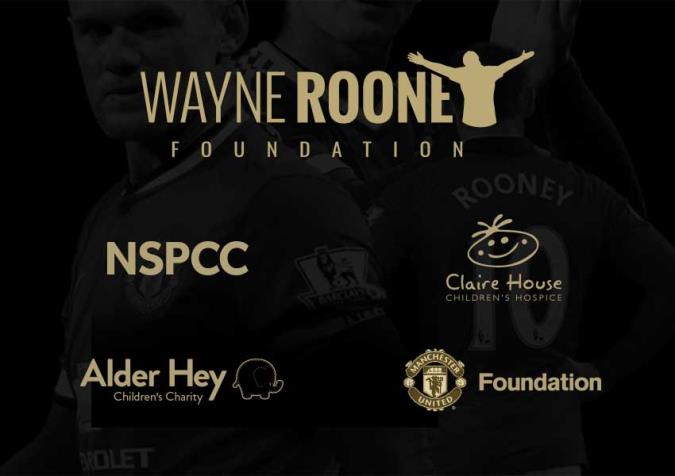 Making a difference
Speaking of the testimonial, which took place in front of 60,000 fans and was the first game between Premier League clubs to be live streamed on Facebook, Rooney said: "I'd like to thank all the fans who came to the testimonial and made it such a special night.
"They've raised a huge amount of money for children who are disadvantaged and it will make a real difference to their lives."
The NSPCC will use its donation to educate children on recognising abuse, and arm them with the skills they need to protect themselves.
Alder Hey Children's Hospital is set to invest the funds in personalised entertainment to ease young patients' anxiety about receiving treatment.
And Claire House Children's Hospice hopes the donation will help it extend its reach by creating a team of specialist nurses to provide care for seriously ill children and their families.
Ocean will continue to support the important work being done by the Wayne Rooney Foundation, with fundraising events this year set to include a concert, golf day and gala dinner.
Disclaimer: All information and links are correct at the time of publishing.