Home improvements can be a worthwhile investment, whether they're carried out for your benefit or to increase the value of your property.
Fitting an ensuite bathroom, double glazing or a brand new kitchen might give your home a new lease of life and could potentially add thousands onto its value. But how should you go about funding these refurb jobs?
1. Save, save, save
Undoubtedly, the best way to raise the funds to make home improvements is to save up. Unless your home is in urgent need of repairs, it pays to save the money before considering any other way to pay. Not only will you be able to know your refurbished home was paid for interest-free out of your own pocket, but you'll also be making an investment should you ever sell the property.
It might mean living in a home you're not completely satisfied with for a bit longer, but saving really is the best – and most rewarding – way to afford any improvements.
2. Have a clear out
Do you have a loft full to the brim with old belongings that you'll never use again? It might be worth having a clear out if so. Maybe you have a collection of records you never listen to, or an old instrument you never learned how to play. If not, maybe you have some unused furniture, like a chest of drawers or an old armchair. You might even consider selling some of your clothes that no longer fit or you don't like anymore – you should especially try to sell any that you've never even worn or things that are designer!
You might be surprised at how much you could earn for some of your old stuff. If you find you've got a lot of things you can sell, you might consider a car boot sale. Alternatively, eBay's auction feature is a good idea if you don't know how much to sell something for, and many people sell clothes this way.
For furniture, Gumtree might be the best place to sell. If you can't deliver the item yourself, some buyers will be willing to come and pick it up from you.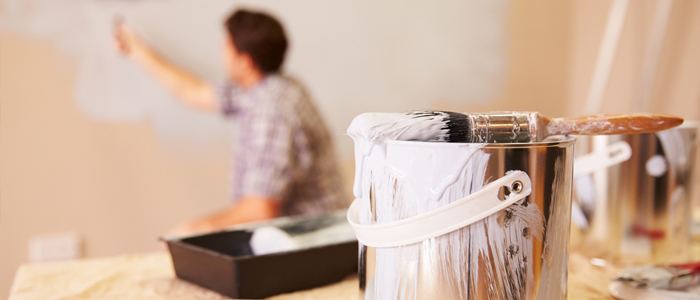 3. Consider a credit card
Used wisely, a credit card could be a good way to help you afford home improvements, especially if you can get a card with a 0% interest deal and pay it back before the deal expires. With a credit card, you get added protection that you wouldn't get if you paid with cash or a loan. Should the company carrying out the work go bust, or should they do a poor job and you later discover issues because of this, you'll be able to claim the cost back from your credit card provider.
This is because of Section 75 of the Consumer Credit Act which protects you from having to pay for products and services that are faulty or incomplete. Providing the cost of the work is between £100 and £30,000, you should be able to claim back a full refund. This added protection means funding home improvements on a credit card may be a sensible route to take, as you should be covered even if you just use your card to pay the deposit.
If you do decide to fund your home improvements by borrowing on a credit card, you need to think carefully about whether you can afford the repayments. If you are only able to repay the minimum each month the balance could take many years to clear, over which time the interest charges can add up to far more than you originally borrowed. And if you miss payments or make them late this will have an adverse impact on your credit history.
4. Consider taking out a loan
Taking out a loan is another way of funding home improvements. You may wish to take out a personal loan for smaller jobs, while a secured loan could be best if you have plans to carry out something larger, like an extension or loft conversion. With a personal loan from Ocean, you could potentially borrow between £2,000 and £5,000 with 44.9% APR representative to help toward making home improvements. Alternatively, Ocean offers homeowner loans from £10,000 to £250,000 with 12.6% APR Representative. Check out our low cost loan options to see which could work for you.
As with credit cards, before you think about applying for a loan it's important to make sure you would be able to comfortably afford the monthly repayments. Not doing so could damage your credit score and seriously affect your chances of securing credit in the future. Falling behind on payments can lead to financial problems, and you may risk losing your home if you don't make repayments on a secured loan.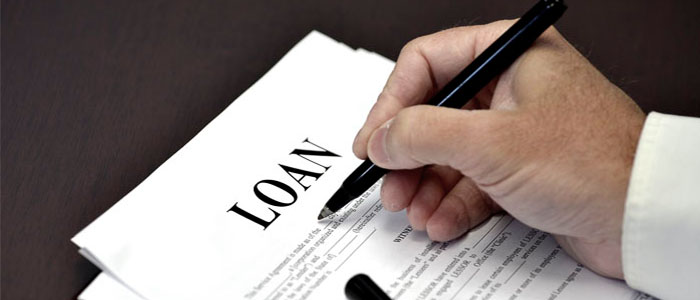 5. Remortgaging vs. a further advance
Depending on how much equity you have in your property, or whether or not you'll be able to find a better deal, remortgaging could help you afford home improvements. If you've built up a fair bit of equity in your property, you may be able to borrow more money whilst switching to a new mortgage deal, either from your existing mortgage lender or a different one, to help you fund improvement jobs.
If you are thinking of re-mortgaging it's important to look beyond the interest rate and remember to factor in other costs such as application and valuation fees that you may have to pay in order to switch deals.
A further advance with your current lender could be a good option if you're not interested in remortgaging or switching to a different mortgage provider. A further advance means borrowing more from your existing lender, sometimes at a different rate to your current deal. This is effectively like taking out a secured loan, but is often at lower rates than personal loans and is usually taken over the remaining term of your mortgage (although it could be shorter).
However, before you decide upon a further advance or a remortgage, you must ensure:
- Your credit score is good
- You'll be able to comfortably afford the monthly repayments
- You have a decent amount of equity in your property
Click here to find out how much value you could potentially add to your property by making home improvements >
YOUR HOME MAY BE REPOSESSED IF YOU DO NOT KEEP UP REPAYMENTS ON A MORTGAGE OR ANY OTHER DEBT SECURED ON IT.
Disclaimer: All information and links are correct at the time of publishing.