More homeowners are planning to take their second step on the housing ladder and sell their first home.
According to a new survey by Clydesdale and Yorkshire Banks, confidence among the UK's 'second-steppers' is on the up. More first-time homeowners are reportedly looking to take the next step on the property ladder and buy a larger home.
More than a third of the country's first-time homeowners are planning to take their second step on the property ladder. In fact, the number of former first-time buyers now planning to move is 14 per cent higher than during the same period last year.
Among the people planning to up sticks, a third are doing so because they feel they need to - possibly because of a relationship breakdown or a new job in a different location - while nearly a quarter are focused on moving up the property ladder for more profitable reasons.
The research also pointed out the mix of ambitions among 'second-steppers' across the UK. Those in the North East and North West are the most focused on moving, with nearly half hoping to buy a new home, compared to just 29 per cent of respondents in the South West. This gap might be due to the difference in property prices between the regions.
For those who are still unsure about moving, affordability is the main concern for almost one in three. A further 29 per cent said they are worried about finding their dream home, while almost one in five (18 per cent) feel hesitant about taking on a larger mortgage.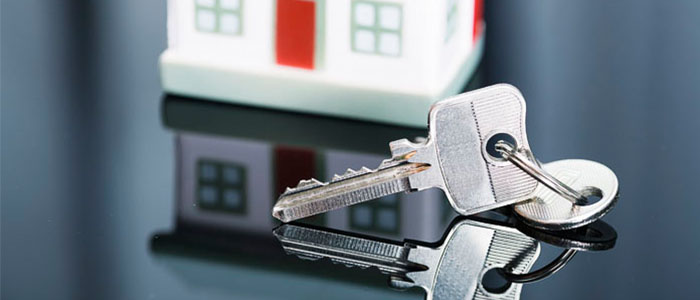 What has caused the increase in second-steppers?
The average first-time buyer home is usually a flat or small two to three-bedroom home. With getting on the housing ladder in the first place arguably the biggest challenge, once they've achieved this homeowners may be after more space.
After owning a home for a couple of years, first-time homeowners understand how the housing market works. On top of this, the value of their property has probably increased during the few years they have owned it. This could let them make a profit on the sale of their existing house.
Once someone has owned a property for a few years, they have shown they can keep up with a mortgage, and their credit history will reflect this. Together with a potentially larger deposit raised from the sale of their first home, this could allow buyers to take on a larger mortgage.
And buyers may also be better positioned to take the next step if their income has increased since they bought their first home. Whether they've been promoted or got a new job with a better salary, buyers could find that this effects the affordability checks mortgage lenders run on them.
With interest rates at their lowest point in years, is it any wonder many first-time homeowners have their eye or a large prize?
Disclaimer: All information and links are correct at the time of publishing.