Love to own your own property but saving a 10% deposit makes it feel out of reach? You could consider the Help to Buy schemes.
Help to Buy schemes are currently the most popular way for first-time buyers to get onto the housing ladder. Half of the first-time buyers we surveyed* said they would use the Help to Buy equity loan or mortgage guarantee schemes to overcome the barrier of having a small deposit.
The Government first launched their Help to Buy schemes in 2013 in an attempt to kick-start the housing market following the financial crisis. It saw lenders tighten their mortgage lending rules and they required a minimum deposit of 10% and often, up to 25%. This meant that many first-time buyers simply couldn't afford to buy a property without some assistance. Initially the Government offered only equity loans and mortgage guarantees under the Help to Buy scheme, but from September this year, they'll also be offering the Help to Buy ISA.
How this applies to you and your situation
We're now going to outline the three different types of Help to Buy schemes in more detail and illustrate how you could save up for your first home in less than a year by saving smart!
Type 1 - Equity Loans
If you're hoping to buy a new build property, you could be eligible for a Help to Buy Equity Loan, which means that you could get up to 20% of the cost of your new-build home. This would mean you'd only need a 5% cash deposit and a 75% mortgage. The equity loan would be interest free for the first five years and then a fee of 1.75% would be charged, rising annually by the increase (if any) in the Retail Price Index (RPI), plus 1%.
If you decided to sell your property before paying off your loan, you'd have to give the Government a share of the sale price. For example, if they gave you a loan of 20% of the property's worth, you'd have to give them 20% of the sale price. If the sale price is less than you paid for the property then you would end up having to pay less to the Government than you borrowed.
For more information on Help to Buy Equity Loans click here >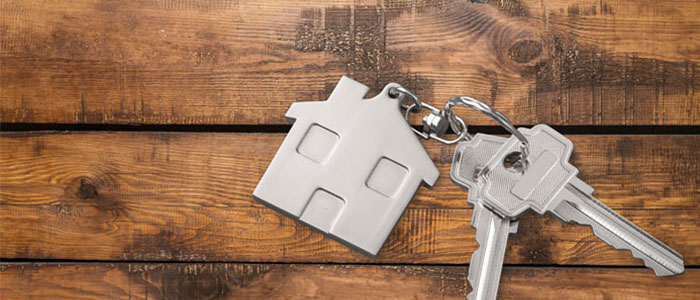 Type 2 - Mortgage Guarantee
The Help to Buy Mortgage Guarantee is open to first-time buyers purchasing a property of any age. The Government offers selected lenders the option to purchase a guarantee on mortgage loans. This means that lenders are more open to offering first-time borrowers a mortgage, even with a deposit of 5% to 20%.
With this Help to Buy option you wouldn't have to pay anything to the Government but you would have make your mortgage payments in full to your lender each month.
For more information on Help to Buy Mortgage Guarantees click here >
Type 3 - ISA**
With the Help to Buy ISA scheme, which launches in September 2015, you'll be able to boost your deposit savings as the Government will top-up 25% of what you save into the ISA, up to a maximum of £3,000 on savings of £12,000. You'll only be able to save a maximum of £200 a month into your account, with the government topping up to a maximum of £50, however, if you open your account in September you'll be able to deposit £1000, as a one off.
For more information on Help to Buy ISAs click here >
Saving smart
You might want to consider opening a Help to Buy ISA and taking part in one of the other schemes as well to maximise your saving potential.
For instance, if you wanted to purchase a home for £125,000 and decided to opt for the Mortgage Guarantee scheme, you'd potentially only need a deposit of 5%, which would be £6,250. If you have £1000 saved up already by the time the ISA scheme starts in September it could only take you until May 2016 to save up your whole deposit, if your partner saves the same in their own Help to Buy ISA. Here is a table to illustrate our calculations:
Your ISA

Your Partner's ISA

Month

Money you deposit

Government top-up

Money you deposit

Government top-up

Running total combined

1 (September)

£1,000

£250

£1,000

£250

£2,500

2 (October)

£200

£50

£200

£50

£3,000

3 (November)

£200

£50

£200

£50

£3,500

4 (December)

£200

£50

£200

£50

£4,000

5 (January)

£200

£50

£200

£50

£4,500

6 (February)

£200

£50

£200

£50

£5,000

7 (March)

£200

£50

£200

£50

£5,500

8 (April)

£200

£50

£200

£50

£6,000

9 (May)

£100

£25

£100

£25

£6,250
Other options
If you currently live in a housing association property, you could look into the Shared Ownership or Right to Buy schemes. Under the Shared Ownership scheme you could buy a share of your property (between 25% and 75% of the property's value) and pay rent on the remaining share and with Right to Buy you could buy your home at a discount, as long as you've lived there for 5 years or more.
We hope this guide has opened your eyes to the different possibilities available to you. Saving for your first home can be a struggle at times but hopefully you'll be able to take advantage of one or two of these schemes and get your foot on the property ladder earlier than expected. Good luck!
You can find more information on Help to Buy schemes and mortgages in our simple guide to mortgages, click here >
*Red Dot questioned a nationally representative sample of 2,000 adults aged 18 and over between 21st May and 26th May 2015, of whom 628 were Scottish residents.
**It was reported in August 2016 that the government bonus on Help to Buy ISAs cannot be included in the initial deposit on a home, but is paid once the sale has completed. Find out more here.
Disclaimer: All information and links are correct at the time of publishing.