Our health failing is not something we want to think or talk about.
However, you or a loved one may find your physical or mental health changes in a way that makes it increasingly difficult to get around your home.
If you are disabled, elderly, or have a long-term health condition, it is important to get the help you need to allow you to get everything you want from your home still. This may mean you need to make changes to your property to enable you to remain in it for longer.
It can be difficult to know where to start, which is why it's important to get advice. Speak to your local authority, Citizens Advice or the government-appointed Foundations to find out more information about different adaptations for your home. If you're applying for a grant through your local authority to help pay for the work, they may send an occupational health therapist round to carry out an assessment, and you can get advice from them too.
There is support and funding available if you find yourself in this position and it's important you learn more about them so you don't have to worry about how you will pay for the work. This work can be costly, and the last thing you need is the added stress about where the money will come from.
If you are unsure where to access the correct funding, how to plan the work or find the right tradespeople, Foundations can help you with this. You can use the website to find your local Home Improvement Agency and they will assist you in most of the work, from drawing up plans to getting quotes. They will visit your home to do this.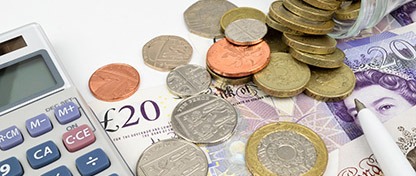 Government funding - minor adaptations grant
If you live in England, your local authority should pay for disability equipment and minor adaptations that cost less than £1,000, although you will need to undergo an assessment to check you're eligible. In Scotland, this amount rises to £1,500, as long as you have been assessed and are eligible. In Wales, the amount you receive depends on your financial circumstances, and you will have to contribute towards the changes too.
Government funding - The Disabled Facilities Grant
The Disabled Facilities Grant is available from the government to cover the cost of major adaptations. Your local authority first needs to be satisfied that the work you are having done is necessary and meets your needs.
The maximum available grant in England is £30,000, in Wales £36,000 and in Northern Ireland up to £25,000. In Scotland, the amount you receive depends on your local council. It is a good idea to talk to your local council to get a clear idea of all the terms and conditions.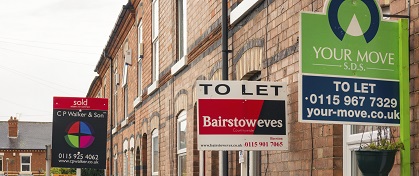 Rented accommodation
If you live in rented accommodation, your local authority will ask to see permission from the person who owns your home that you can make changes to the property before any funding is handed over. This applies to both minor and major adaptations.
Because grants are means-tested, your local authority will consider any income and savings you have when they work out how much you're entitled to. How much you get depends on your household income and savings (over a limit of £6,000). If you aren't eligible for this funding, you will need to consider other ways of paying for the adaptations.
Personal savings
You may have put some money away as an emergency fund to help you through retirement, or just to use in case of a rainy day. If you are planning to take advantage of your savings to modify your home, be certain to budget for the project carefully. Work out how much you need and add a bit extra to your budget too – around 20% - just in case of unexpected extras.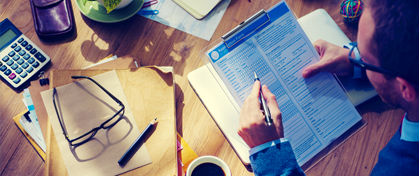 Borrowing – Secured homeowner loan
A secured loan, also known as a homeowner loan, could provide you with the cash you need to fund your planned home improvements. The loan is secured against your property, and if you don't keep up with the repayments your home could be at risk of repossession.
You can usually borrow more with a secured loan than a personal loan as the lender has your home as security. And because the loan is secured against your property, your credit history may play a smaller role in your application than it would if you were applying for an unsecured loan.
Unsecured personal loan
If you only have a small home improvement project planned, you might consider an unsecured loan – also known as a personal loan. These are more suited to people with a fair to good credit history.
While the interest on a personal loan can be higher than with a homeowner loan, they are typically for less money and are repaid over a shorter time. They can also be a less risky option than a secured loan, as the lender doesn't use your home as security.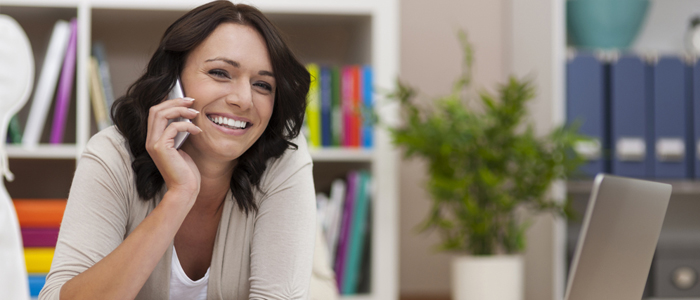 Speak to your employer
If your disability was caused by an accident or poor health and safety conditions at your workplace, you could be eligible to claim from your employer's insurance. It is important to look into this and see if you are covered.
Adapt your home to suit you
Below we've listed some of the home improvements that may help you get more from your property depending on your circumstances:
Minor adaptations
To work out what small improvements could make your home easier to use, consider your daily routine; how you get around; how you live, and the things you use day-to-day. So taps, sockets, lighting, stairs and steps and showers may need to be adapted specifically for your needs, or you may have to invest in new equipment to help make your life easier. Your home might also benefit from handrails being fitted near doors and stairs, lever taps in the kitchen and bathroom or repositioned sockets that you can reach more easily.
Major adaptations
Above we've outlined some of the smaller improvements that can make your home easier to use if you have a disability, but sometimes bigger changes may be required. For example, you may need to knock down walls to create an accessible bedroom or downstairs bathroom. You may need a stairlift, or even a vertical lift to help you access the upper floors of your home. But because these changes can require structural changes and specialist equipment, they can cost thousands of pounds to complete.
Disclaimer: We make every effort to ensure that content is correct at the time of publication. Please note that information published on this website does not constitute financial advice, and we aren't responsible for the content of any external sites.