Home is where the heart is, and what better way to spruce up your living space than sprinkling a bit of extra love over it this Christmas?
Here at Ocean homeowner loans, we recently teamed up with a handful of bloggers and asked them to jazz up their homes – at our expense – with some festive decorative bits and bobs of their choice.
Why have we done this, we hear you ask? To combine people's love of Christmas, festive home décor and their property into one, of course!
Jazzing up your living space this Christmas doesn't have to cost a fortune either. We gave each of the lovely bloggers taking part £50 to hit the shops with, so let's take a look at what you could get for £50 or less:
Living room
For under £50, you could get an LED Light Up Snowman and Reindeer to show-off on your shelves, a set of Snowflake Chain Lights to drape across your window, 50 LED Green Timer Lights to lighten up your walls, a Wooden LED Candle Bridge for either your windowsill or wall ledge and a brand new set of 50 Rustic Robin Baubles for your tree! Grand total: £48.94.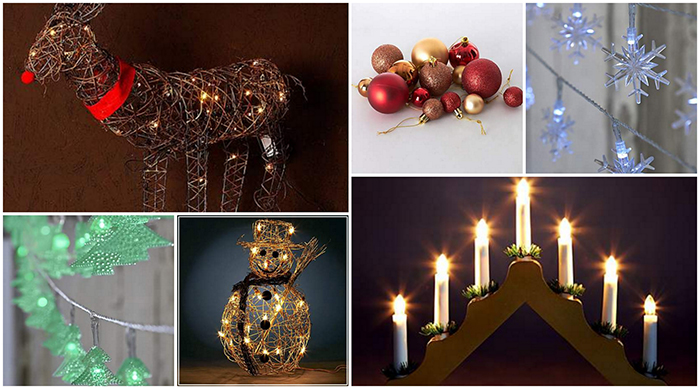 Dining-ware
If you fancy going all out this Christmas and impressing your guests and diners with your tableware and crockery, £50 is plenty to do just that. You could add a festive edge to your dining table with this Rustic Robin Table Runner and this matching pack of 4 napkins, and complement them with this Placemat and Coaster set.
For when you're sat around the table, these Red Holly Berry Napkins and this Christmas Tree Serving Dish will provide great finishing touches, too. Last but not least, for day-to-day festive use, you could splash out on this cute little Penguin Cookie Jar and these Snowman Stacking Mugs to make biscuit and brew time that bit more Christmassy! Grand total: £48.93.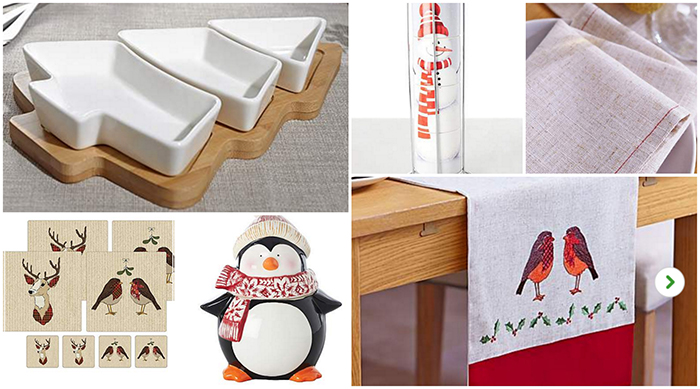 Disclaimer: All information and links are correct at the time of publishing.