Following the fallout of Lowcosttravelgroup (owner of Lowcostholidays and Lowcostbeds), thousands of its customers have been left with their travel plans up in the air and little chance of getting their money back.
It's every holidaymaker's worst nightmare; however, there are ways to protect yourself from being left out of pocket if your travel company goes bust. Read on to find out more.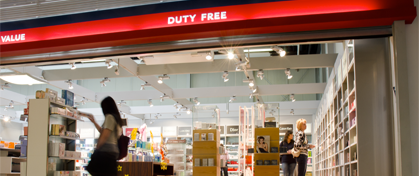 Stranded and out of pocket
The failure of Lowcosttravelgroup has been blamed on the UK voting to leave the EU and the pound's falling value as a result, among other issues. However, all of this is unlikely to matter to the estimated 27,000 customers who are currently overseas and the 110,000 who were looking forward to a trip in the future.
Many of these have been left with no other option than to pay the hotel they're staying in to keep their rooms – despite having already paid for the accommodation once. Many airport transfers have also fallen through, meaning holidaymakers have one more thing to fork out for.
Luckily, in most cases customers' flights are safe as these were typically booked by the collapsed holiday company through budget airlines and had to be paid for upfront.
But to make matters worse, because the company is not registered with ATOL – a scheme that's backed by the government and could have provided full compensation – customers may be entitled to a refund of just £7.78. Hardly enough to cover the cost of the holiday they've lost or book a new one.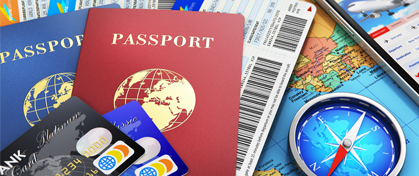 How to protect yourself
Unfortunately, situations like this can happen. When you book a break, you put your faith in the travel company you book it through that you will get what you've paid for. When that travel company goes bust, how can you make sure your money is protected?
One way to ensure you're protected is to pay for your booking with a credit card. Providing the combined cost of your holiday is more than £100, your money is protected by your credit card provider. Even if you only pay the deposit of less than £100 for a package holiday, providing the combined cost of the trip was over £100 you're covered.
This means that your credit card provider is equally liable for refunding you as the travel company you booked the holiday through if something goes wrong. This protection is provided by Section 75 of the Consumer Credit Act, which you can learn more about here.
So paying for your holiday with a credit card is one way of ensuring your money is safe, and another is investing in travel insurance. There are many different levels of travel cover available, and the policies can cover you if, for example, you're injured on holiday and need to pay for hospital treatment.
In the case of the collapse of Lowcosttravelgroup, customers are being advised to check their travel insurance policies for a 'supplier failure' clause, which could entitle them to reclaim some or all of the cost of their holiday.
Lowcosttravelgroup is advising customers to reclaim through their travel insurance provider (if they have one), their credit card provider (if they used their credit card to pay for the holiday and are eligible under Section 75), or through the Spanish travel regulator Govern de les illes Balears.
Disclaimer: All information and links are correct at the time of publishing.
BACK TO BLOG HOME