Are you a blogger with a child or children who believe in fairies (or maybe your inner child still does)?
If you do, why not take part in our Fairy Homes Challenge campaign?
As Autumn begins and leaves drop from the trees, the UK's fairies return from wandering magical meadows and seek somewhere warm to sleep. Here at Ocean, we help people create their dream homes, and we want to ensure that these enchanted creatures spend the colder months in style.
This campaign might be a bit tongue-in-cheek but it's going to be lots of fun, so why not get involved? We're challenging twenty bloggers to create a bespoke fairy garden home. We'll provide you with £40 to cover a plant pot, fairy furniture and anything else you'd like to get to add sparkle to your creation!
After you've finished, we'd like you to take photos of your fairy home and publish them in a blog, so we can all admire your handiwork.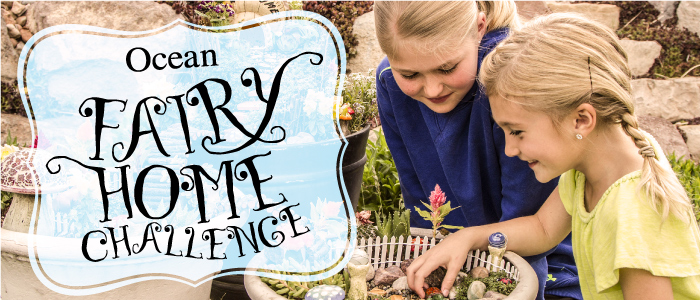 Fairy inspiration
If you fancy making your own fairy home, you'll need:
- A plant pot or planter/container
- Plants, leaves, conkers and mosses to make your fairy feel at home
- Pixie dust – fairies love sparkles!
- The prettiest fairy door you can find
Once your fairy home is built, you might be wondering how you'll know when your local fairies have moved in? Well, firstly, fairies are almost invisible to the human eye and very shy, so don't expect one to pop up and say hello.
Below are some signs that you may want to look out for:
- A sprinkling of glitter in the morning, left over from fairy parties the night before
- A flutter of wings out of the corner of your eye
- The faint sound of fairy songs or the tinkling of bells
- A breeze or warm glow as a fairy flies past you
- A strong floral scent when there are no flowers around. If it's an autumn fairy you may smell cinnamon or ginger.
If you're a blogger and would like to take part in the campaign please email [email protected] to reserve your place.
Challenge forms part of the "Dream Homes" series, brought to you by the homeowner loans team here at Ocean Finance.
Disclaimer: All information and links are correct at the time of publishing.