When you think of downsizing, it doesn't always have to be motivated by freeing up some cash.
There could be a whole host of reasons behind wanting to downsize to a different location, and you may be considering moving to a smaller house in a more expensive area.
By doing this, you won't be releasing any equity – or if you do, it may not be very much – but the money from downsizing is put towards getting a smaller property in a more desirable location. Below we'll explore some of the reasons you may wish to downsize to somewhere more expensive.
For the convenience
The home you currently live in may be larger, but it's often the case that larger properties are further from the convenience of nearby amenities. For example, you may wish to be closer to shops and supermarkets, a post office or your child's school. And, although you may not think about the importance of living near essentials like a hospital, it pays to live relatively close to one in the event that you fall ill.
For older people, convenience and ease of access may play a big part in choosing where to live. If mobility has become an issue with age, living near to all the local amenities or suitable public transport links is really important to help keep everything within reachable distance.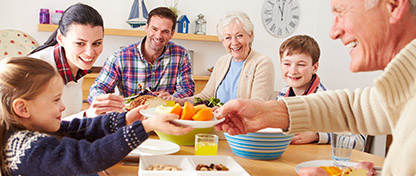 To be closer to family and friends
Family and friends are important parts of our lives, so it's understandable to want to move to an area closer to them. If your family live in a pricey area, downsizing might be an option so you can live nearby. Whether you're hoping to be closer to your parents, children, grandchildren or friends, downsizing may free up some cash to help you afford a property in the same area.
You might just want to be near your family or friends, but you could be influenced by needing a parent around to look after your kids while you're at work, or you may need to be near a relative who is unwell.
Remember, we can't put a value on just how important it is to you to live near your family and friends, so it's up to you to decide whether it's worth losing a bit of space for.
For work
If you've received a job offer, or your current employer is relocating, you may be weighing up whether or not you should move home to pursue your career. To throw another spanner into the works, if the job is based in an area that's more expensive than where you live now, you may have to face downsizing your home just to afford the postcode.
Unlike some of the other motivators for downsizing to a pricier area, this may be something that you don't have much say or control over. You may not want a smaller home, but a higher income may be tugging you the other way. If you feel like this, try and schedule a few visits to the new area to get a feel of where you could wind up living. You may decide that the area is worth downsizing to, or you may wish to reject the job offer in favour of the life you've built already.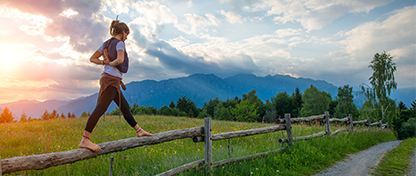 For the area itself
If you're thinking of moving to a pricier postcode, you might not be motivated by convenience or your family, but just by the area itself. It may have a low crime rate, or it could have always been you or your partner's dream to live in a certain location, and downsizing might help you to realise that dream.
Whether it's the local architecture, safe neighbourhoods or rural landscapes that you love, if the area is priceless to you – or at least worth what you'll lose in house size – then there's no question as to what your decision should be.
Don't rush into it
It's really important to remember not to rush into the decision of downsizing your home. If you find a property in the location you're interested in, make sure to book viewings and try to visit it at different times and different days of the week to get a full feel of how the area is. For example, a nearby main road may get busy during rush hour or the school run might take place just outside your front gates every day.
Most importantly, downsizing requires some careful thought and planning about how you would feel losing some of the space in your current home. After all, you don't want to move into your new home only to miss the space you once had.
Disclaimer: All information and links are correct at the time of publishing.